11 hr 28 min ago
Call between Putin and French and German leaders is underway
From CNN's Melissa Bell in Paris
French President Emmanuel Macron and German Chancellor Olaf Scholz have started a call with Russian President Vladimir Putin over the war in Ukraine, an Elysée source told CNN on Saturday.
The three men previously spoke on Thursday when Macron said that the conditions put forth by Russian President Vladimir Putin for a ceasefire in Ukraine were "not acceptable to anyone," without specifying what Putin's conditions were. 
Macron has spoken frequently to Putin in the last month but has had little success in deescalating the crisis.
8 hr 54 min ago
Italy's finance police seize Russian oligarch's mega yacht
From CNN's Nicola Ruotolo and Paul P. Murphy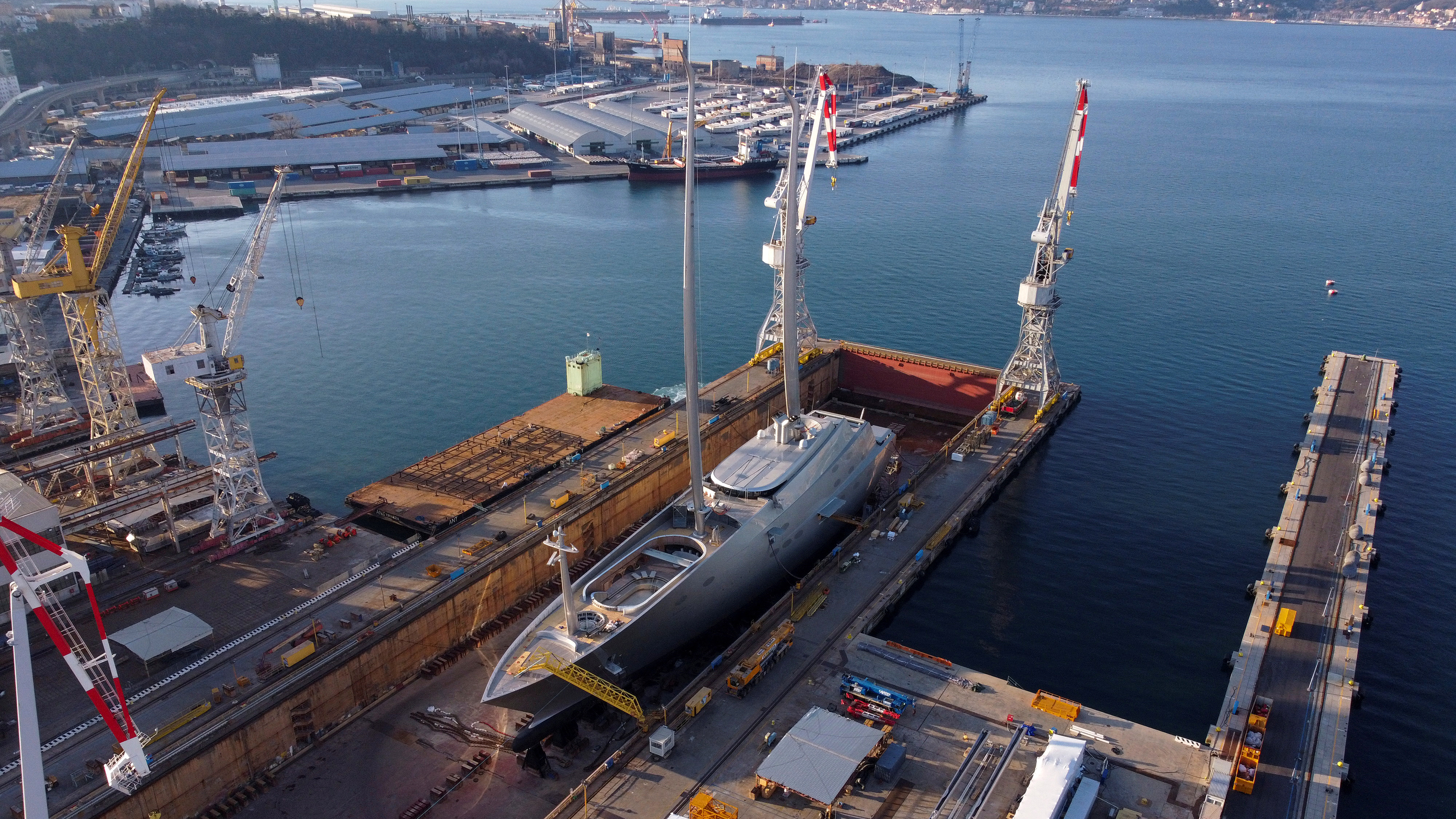 The Italian finance police seized Russian oligarch Andrey Melnichenko's mega yacht in Trieste, Italy on Friday evening.
The Guardia di Finanza made the announcement in a statement released on Friday evening. Called "SY A," the yacht was in storage at the Port of Trieste, the statement said.
It's worth approximately 530 million euros ($578 million), the statement added. It is one of the largest superyachts in the world, according to the manufacturer Nobiskrug.
Video published by the finance police shows agents boarding the yacht.
Melnichenko was sanctioned by the European Union on March 9 as part of expanded sanctions on Russian oligarchs. According to the EU, he owns the major fertilizer producer EuroChem Group and SUEK, a coal company. 
In the EU's Council decision, which authorized sanctions against Melnichenko, they noted he and 36 other business leaders met with Russian President Vladimir Putin after the invasion into Ukraine to discuss the potential economic impact of EU and American sanctions.
"The fact that he was invited to attend this meeting shows that he is a member of the closest circle of Vladimir Putin and that he is supporting or implementing actions or policies which undermine or threaten the territorial integrity, sovereignty and independence of Ukraine, as well as stability and security in Ukraine," the EU Council decision reads. 
"It also shows that he is one of the leading businesspersons involved in economic sectors providing a substantial source of revenue to the government of Russia, which is responsible for annexation of Crimea and ​destabilization of Ukraine."
On Saturday, Melnichenko spokesman Alex Andreev told CNN that the Russian oligarch removed himself from the board of both Eurochem and SUEK (companies he founded) after the EU sanctioned him. Andreev also said that Melnichenko was also no longer the "beneficiary" of the companies, in a statement to CNN.
When asked by CNN if Melnichenko had any comment on the situation in Ukraine, Andreev declined to provide additional comment and instead pointed towards his initial emailed statement to CNN.
"Andrey Melnichenko is an international self-made entrepreneur. He has no relation to the tragic events in Ukraine. He has no political affiliations," Andreev said in that statement. "There is no justification whatsoever for placing him on the EU sanctions list. We will be disputing these baseless and unjustified sanctions, and believe that the rule of law and common sense will prevail."
The news comes as numerous Russian elites have been scrambling to move and sell assets amid Russia's invasion of Ukraine.
Just days after Russian oligarch and Chelsea FC owner Roman Abramovich announced that he would sell the football club, the UK added the 55-year-old to its list of sanctioned individuals as part of its efforts to "isolate" Putin.
On March 3, France's finance ministry announced the country had seized a yacht owned by Russian oligarch and CEO of Russian oil giant Rosneft Igor Sechin.
The European Union had sanctioned Sechin earlier that week, describing him as one of Putin's "most trusted and closest advisors, as well as his personal friend."
CNN's Kara Scannell, Jessica Schneider, Amy Woodyatt and Niamh Kennedy contributed reporting to this post.
3 hr 17 min ago
Zelensky demands immediate release of detained Melitopol mayor
From CNN's Eleanor Pickston in London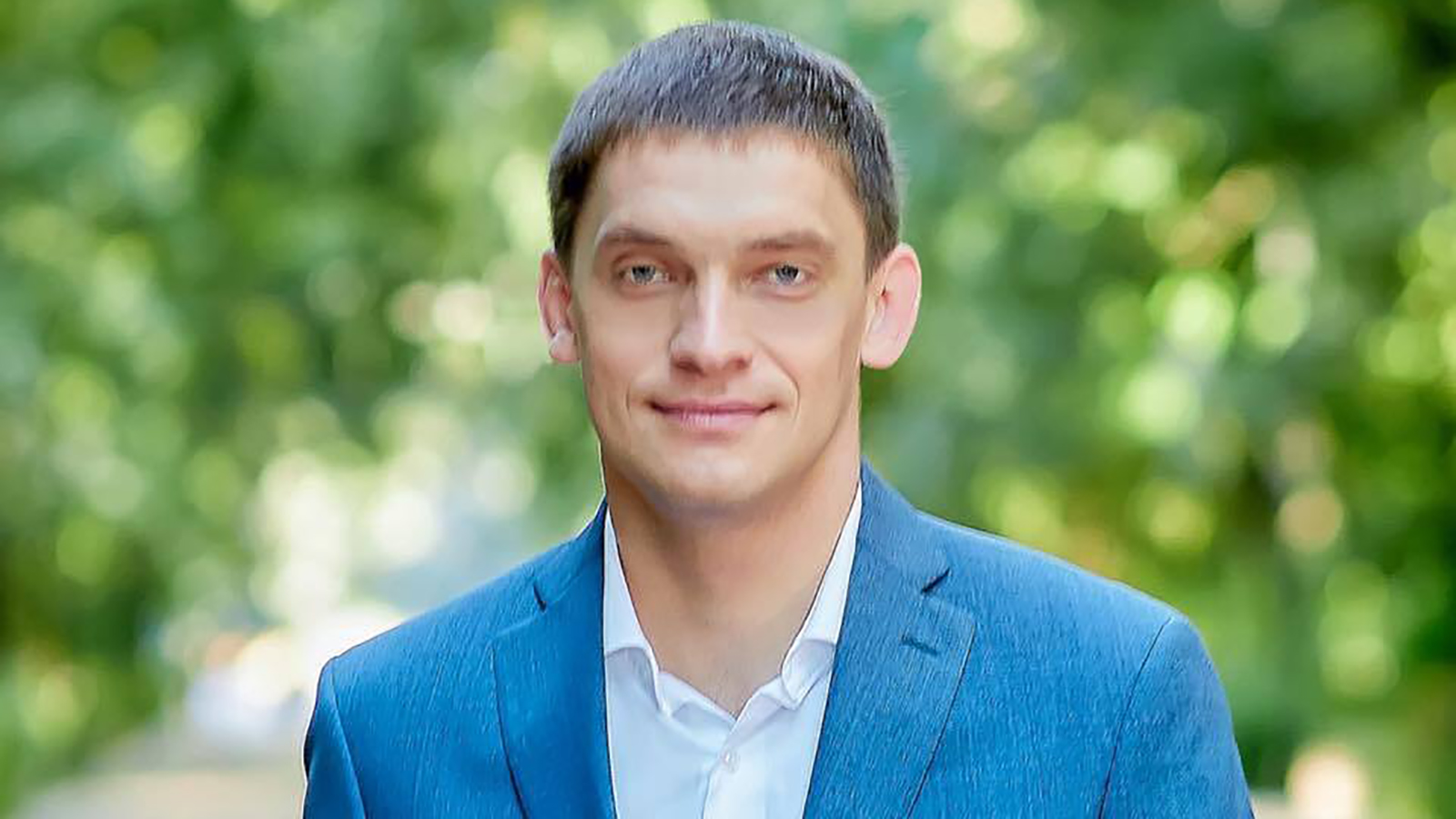 Ukrainian President Volodymyr Zelensky called for the immediate release of Ivan Fedorov, the mayor of the city of Melitopol who was arrested by armed men on Friday.
In a video address Saturday, Zelensky said: "Yesterday the occupiers abducted the mayor of Melitopol, the public demands his release."
Our demand is simple, his immediate release."
Shortly after Fedorov's detention, the Russian-backed Luhansk regional prosecutor claimed that the mayor had committed terrorism offenses and was under investigation.
Melitopol is currently under Russian military occupation. 
Zelensky said he had spoken to the leaders of France, Germany, Israel about securing mayor Fedorov's release. 
Earlier on Saturday, hundreds of people protested outside Melitopol's city hall, demanding his release, according to Ukrainian state TV video.
12 hr 16 min ago
Vladimir Putin: The world of sport has shunned the Russian President. So what?
From CNN's Amy Woodyatt
As Russia continues its invasion of Ukraine, a plethora of international sports organizations and governing bodies have also responded by targeting Russia and its athletes with sanctions of varying severity, and Russian President Vladimir Putin has been stripped of multiple honorary sporting titles.
Notably Russian and Belarusian athletes were not allowed to compete at the 2022 Winter Paralympics in Beijing. The International Olympic Committee (IOC) also announced that it had withdrawn the Olympic Order — the highest award of the Olympic movement — from Putin.
Meanwhile, world football's governing body, FIFA, and European soccer body, UEFA, have suspended all Russian international and club teams from their competitions "until further notice."
"Vladimir Putin has been passionate about both sports and using sport to project Russia's importance on the world stage and giving back to the Russian people a sense of pride in their success on the world stage," Michael Payne, former head of marketing at the IOC, told CNN.
Payne added that the most immediate impact of sanctions could be to challenge the Kremlin's narrative on the conflict.
There can be no misunderstanding: no amount of control of the Russian media is able to explain what's going on in the sports world, that they've suddenly been banished," Payne said.
"Sanctions may cause ordinary Russians to ask why can't they see their Russian athletes performing? And clearly, then there's prompting the Russian people to say 'What's going on?'" Payne added.
​"Will Putin care about having to give his Olympic gold order back or what the rest of the international world thinks of him? Probably not.
"Will he care about what all the local Russians are saying, 'Hang on, what is going on?' Absolutely."
Read more here: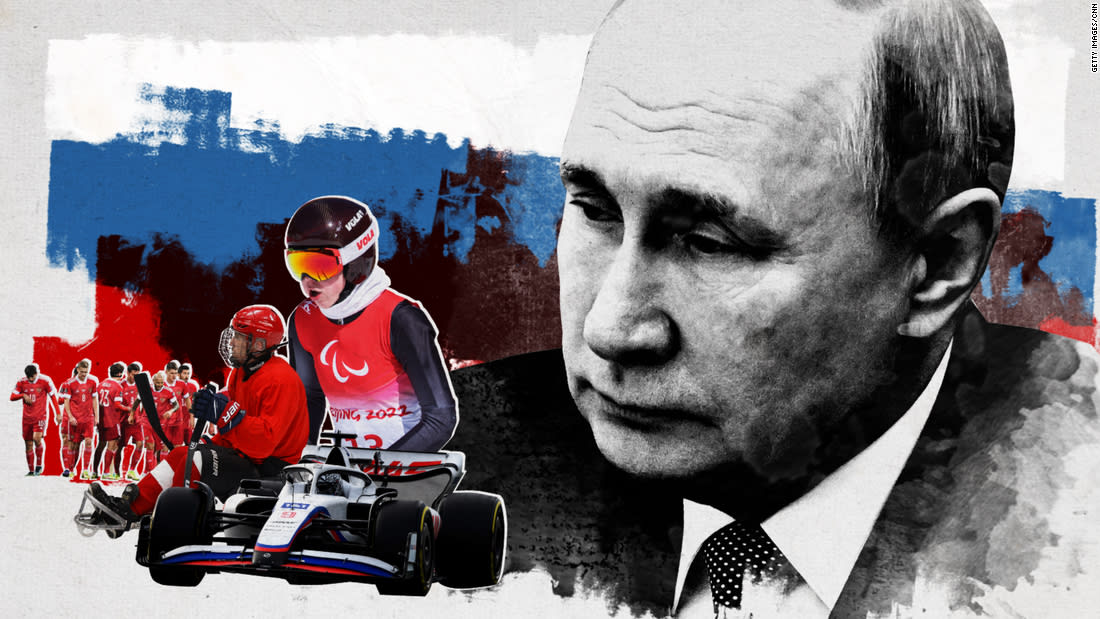 12 hr 17 min ago
Russia ready to resume security talks with US, says state media
From CNN's Lindsay Isaac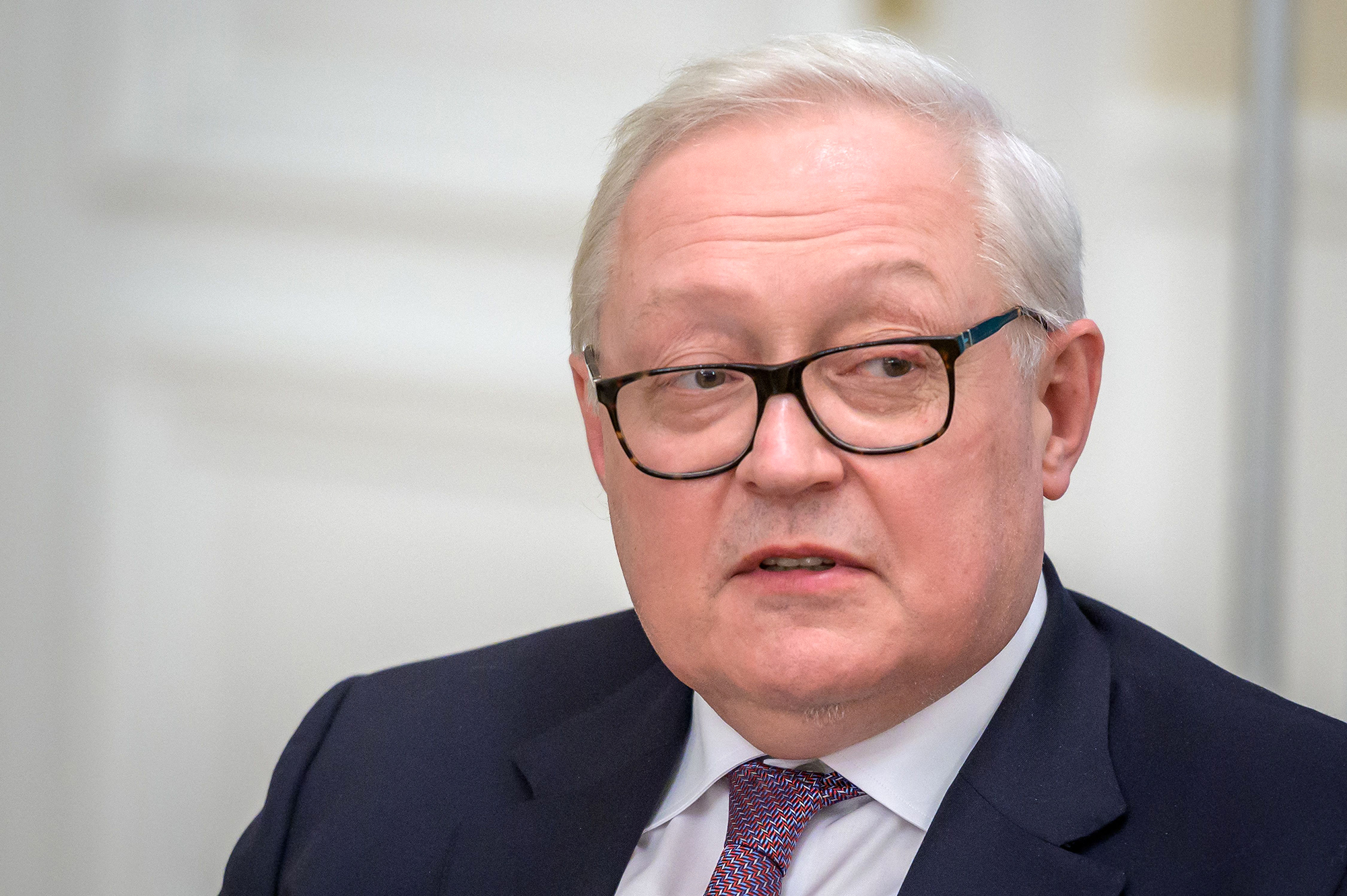 Russia said Saturday it was ready to work again with the United States on security issues and the Strategic Arms Reduction Treaty (START).
"If the Americans are ready for this, we will, of course, be able to resume dialogue and are determined to do so, as well as to work on the START, where there is also a certain pause," Deputy Foreign Minister Sergei Ryabkov told Channel One, state media RIA Novosti reported.
"It all depends on Washington," he added.
According to Ryabkov, Russia did not stop dialogue with the US. "We have not withdrawn from the US strategic stability dialogue. It has been suspended by Washington, apparently under the illusion that we need this dialogue more than Washington. Absolutely not," Ryabkov said.
Ryabkov added that Russia has prepared a list of retaliatory personal sanctions against the US and the West that will be made public soon.
Some background: The landmark treaty was first signed for a period of 10 years by former US President Barack Obama and former Russian President Dmitry Medvedev in 2010. It took effect on February 5, 2011.
START limits the number of strategic offensive weapons both countries can have. The treaty limits each side to no more than 700 deployed intercontinental ballistic missiles (ICBMs), submarine-launched ballistic missiles (SLBMs) and heavy bombers; no more than 1,550 warheads on deployed ICBMs, deployed SLBMs and heavy bombers for nuclear armaments; and a total of 800 deployed and non-deployed ICBM launchers, SLBM launchers, and heavy bombers.
10 hr 50 min ago
It's 3 p.m in Kyiv: Here's what you need to know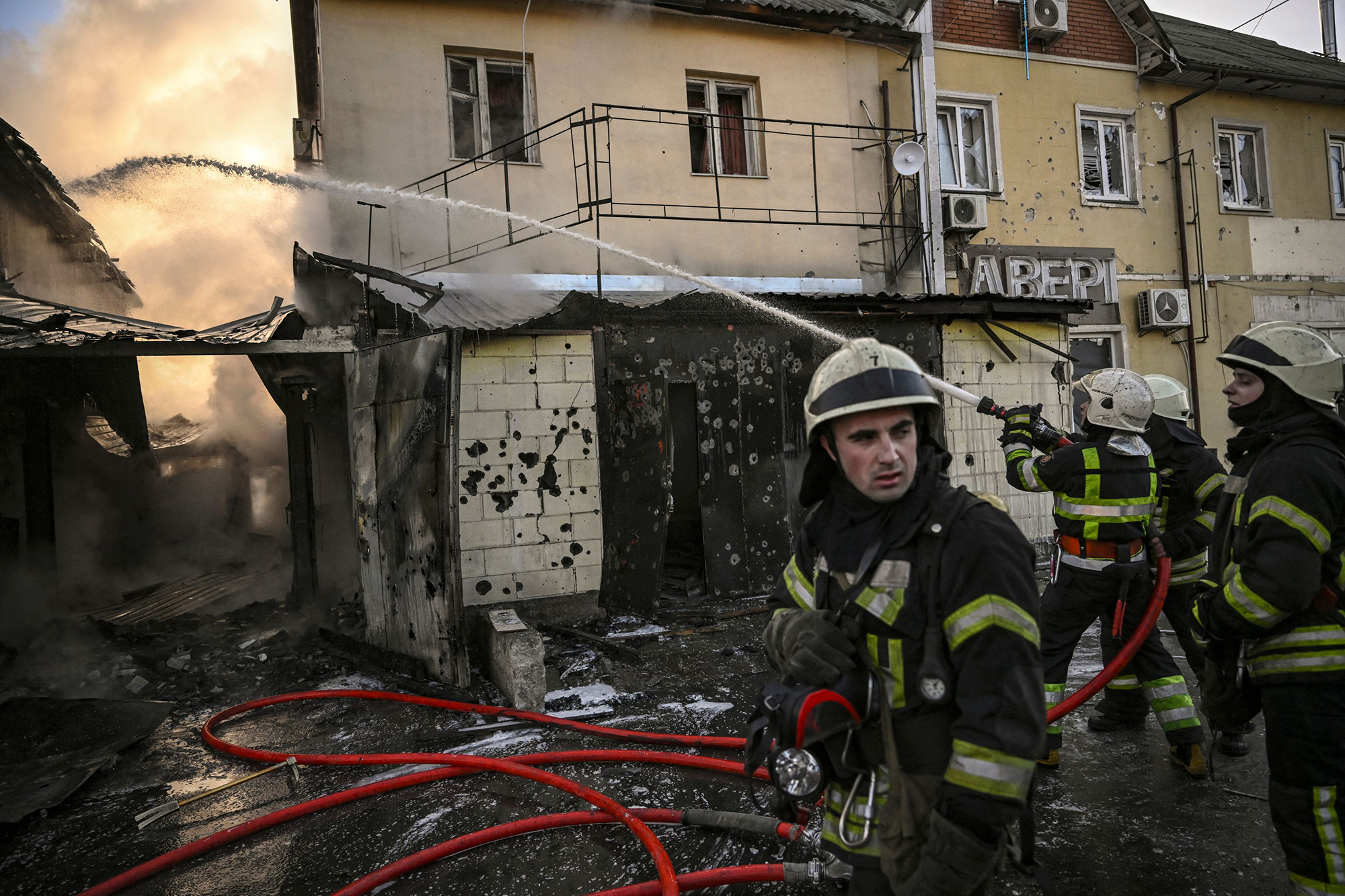 Russian forces are moving closer to Ukraine's capital, Kyiv, and stepping up their assault on other key cities on day 17 of their unprovoked invasion of the country. Here are the latest developments:
Noose tightens on Kyiv: CNN teams in Kyiv reported hearing explosions in the early hours of Saturday, as the capital comes under pressure. The bulk of Russian ground forces are about 25 kilometers (15.5 miles) from Kyiv's center, according to British defense officials. Russian strikes continue to hit civilian structures: A landmark hotel in the northern city of Chernihiv was reduced to rubble overnight as well as the local electricity network.
Attack on key cities: CNN journalists in the central Ukrainian city of Dnipro felt at least two explosions and saw what looked like the remnants of anti-aircraft fire early Saturday. The cities of Kharkhiv, Mariupol, Mykolaiv and Sumy are also under a sustained Russian onslaught. This comes as Russian forces expanded their offensive to the west of Ukraine for the first time on Friday, with strikes targeting military airfields, including one in Vasylkiv, south of Kyiv, on Saturday. To the east, there's growing evidence that the town of Volnovakha has fallen to Russian forces and their allies in the self-declared Donetsk People's Republic. The southern city of Kherson appears to have been captured, according to US defense intelligence.
Anger mounts over mayor's arrest: Several hundred protesters swarmed the city hall in the southern Ukrainian city of Melitopol on Saturday after the arrest of its mayor Ivan Fedorov by Russian forces the day before. The Russian-backed Luhansk regional prosecutor claimed he had committed terrorism offenses but Ukraine's President Volodymyr Zelensky called Fedorov's detention a "crime against democracy."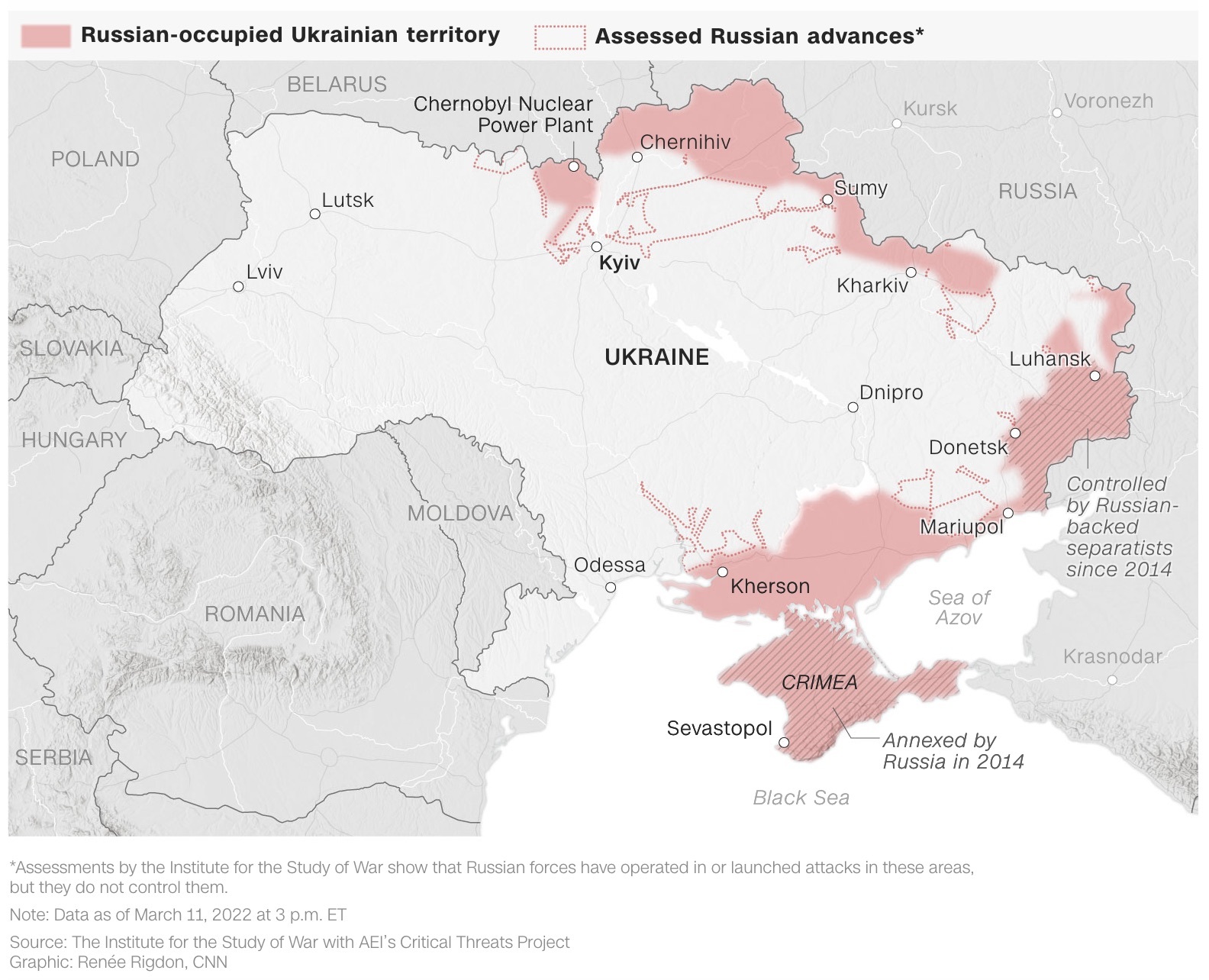 Chernobyl power: Technicians are working to repair damaged power lines to the Chernobyl nuclear power plant, according to the UN's nuclear watchdog. Ukrainian authorities said the lines were entirely cut this week due to Russian shelling. The plant, which has been relying on diesel generators for backup power since Wednesday, is under Russian control with more than 200 staff effectively living and working there under difficult conditions.
Biden's warning: US President Joe Biden warned Friday that Russia would pay a "severe price" if it uses chemical weapons, but reiterated the US will not send ground troops to Ukraine. "We will not fight the third world war in Ukraine," Biden said — adding the US would help provide weapons, money and food aid for the country instead.
The human toll: At least 2.5 million people have fled Ukraine, the UN said Friday. The UN recorded 1,546 civilian casualties in Ukraine as of Friday, including 564 killed and 982 injured — though they estimate the real number is much higher.
12 hr 37 min ago
Dogs of war: the pets left behind by Russia's invasion of Ukraine
From CNN's Sara Sidner and Anna-Maja Rappard
A dehydrated German shepherd stands on Jakub Kotowicz's operation table, her tumor protruding from one of her mammary glands.
Named Moon by the staff at the ADA foundation — a no-kill animal shelter in Przemysl, Poland, just 30 minutes from the border with Ukraine — she's one of the many animals that have been displaced by Russia's invasion of Ukraine.
"We have to remove this tumor so she will need to have surgery," Dr. Kotowicz says as he pets Moon's head. "I hate to see them suffering like this."
In recent days, ADA Foundation staff members have been risking their lives driving into Ukraine to help empty out shelters, where animals are in danger of being abandoned and then starving to death as war surrounds them.
Read more here: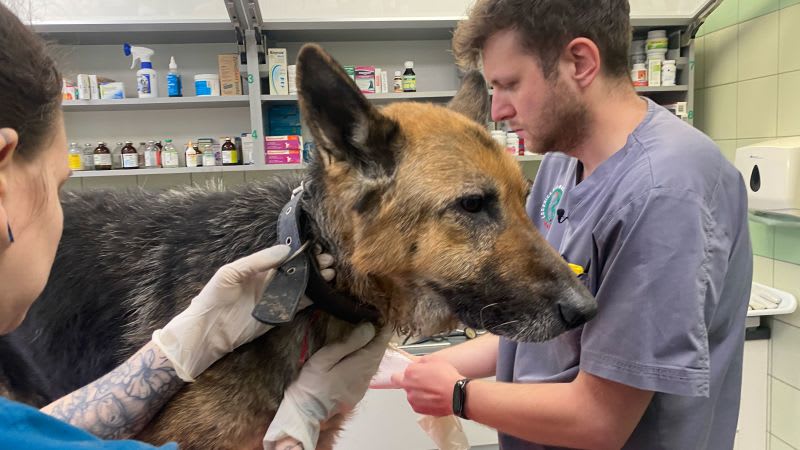 13 hr 19 min ago
Russian strikes around Kyiv wipe out hotel and electricity in Chernihiv, an airport in Vasylkiv
From Tim Lister in Kyiv and Olga Voitovych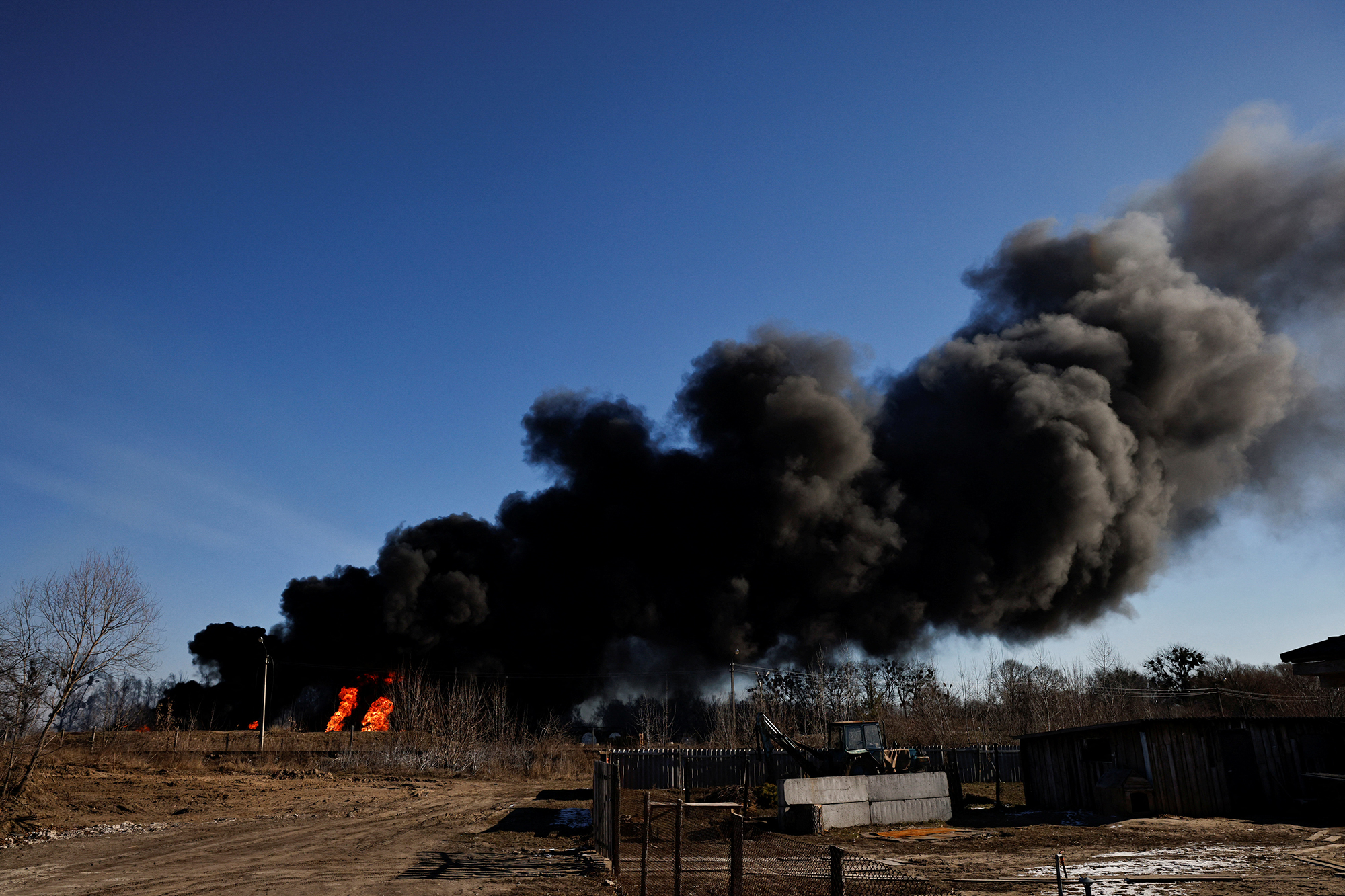 Russian missile and air strikes caused damage to the north and south of the Ukrainian capital in the early hours of Saturday, according to local officials.
In Chernihiv, some 100 kilometers north of Kyiv, the hotel Ukraine — a landmark in the city — was hit overnight.
"I am here now. There is no hotel anymore," Vyacheslav Chaus, head of Chernihiv region administration, said Saturday.
The enemy continues to launch air and missile strikes on the city of Chernihiv. Civilians are dying, many people are being injured. The enemy shells civilian infrastructure, where there is no military," he said. 
Chernihiv has been surrounded by Russian forces for more than a week and video from the city shows widespread damage from missiles and airstrikes.
Chaus added that the city has "no electricity, almost no water, gas, and heat," and while efforts to restore electricity on Friday were successful "the enemy hit an electricity network again."
Social media video from Vasylkiv, south of Kyiv, showed a fuel dump on fire after a strike in the early hours of Saturday, and the military airfield there appears to have been heavily damaged. 
Nataliia Balasynovych, the town's mayor, said on Facebook: "Today at about 7 a.m. enemy forces shelled the city of Vasylkiv. Eight missiles hit, shelled the airport. As a result of the missile strikes, the airport was completely destroyed, the runway was destroyed."
She added that an "ammunition depot also detonated. Ammunition is still detonating because one of the missiles hit the ammunition depot. The warehouse with fuels and lubricants was also destroyed. As a result, the capacity of our airport has been completely eliminated."
The Russian Ministry of Defense had said earlier that a high-precision long-range weapon struck the military airfield in Vasylkiv.
13 hr 23 min ago
Pregnant woman who survived the Mariupol maternity hospital bombing gives birth
From CNN's Gianluca Mezzofiore in London
A pregnant woman, whose rescue from the Mariupol maternity hospital this week was captured in a viral AP photo, has given birth to a baby girl, her family confirmed to CNN. 
Mariana Vishegirskaya was among a number of women at the Mariupol maternity hospital who survived the shelling.
She delivered her baby in another hospital on Thursday, her aunt Tatiana Liubchenko said. "According to our conversations this [Friday] morning, Marianna was doing well and they named her daughter Veronica," Liubchenko said. 
They called around 10 am [Friday]. Last night, she gave birth at 10:30 pm and the baby was born healthy and around 3 kg, but there was no electricity," Liubchenko said. 
Vishegirskaya's aunt worries about the deteriorating conditions in the besieged city of Mariupol. "But we got the information that the water and food of the people there are running out and we are very worried, because the green corridor is not opened and the Russians do not allow, the food does not come. And it's so cold there right now so they can't get warm. I think she gave birth in hospital number 2 in Mariupol," Liubchenko added.  
I hope sufficient conditions will be provided for the baby to stay healthy," she added. 
The family tried to call Vishegirskaya back throughout the day, but their efforts were unsuccessful.