Former public defender would be first Black woman on bench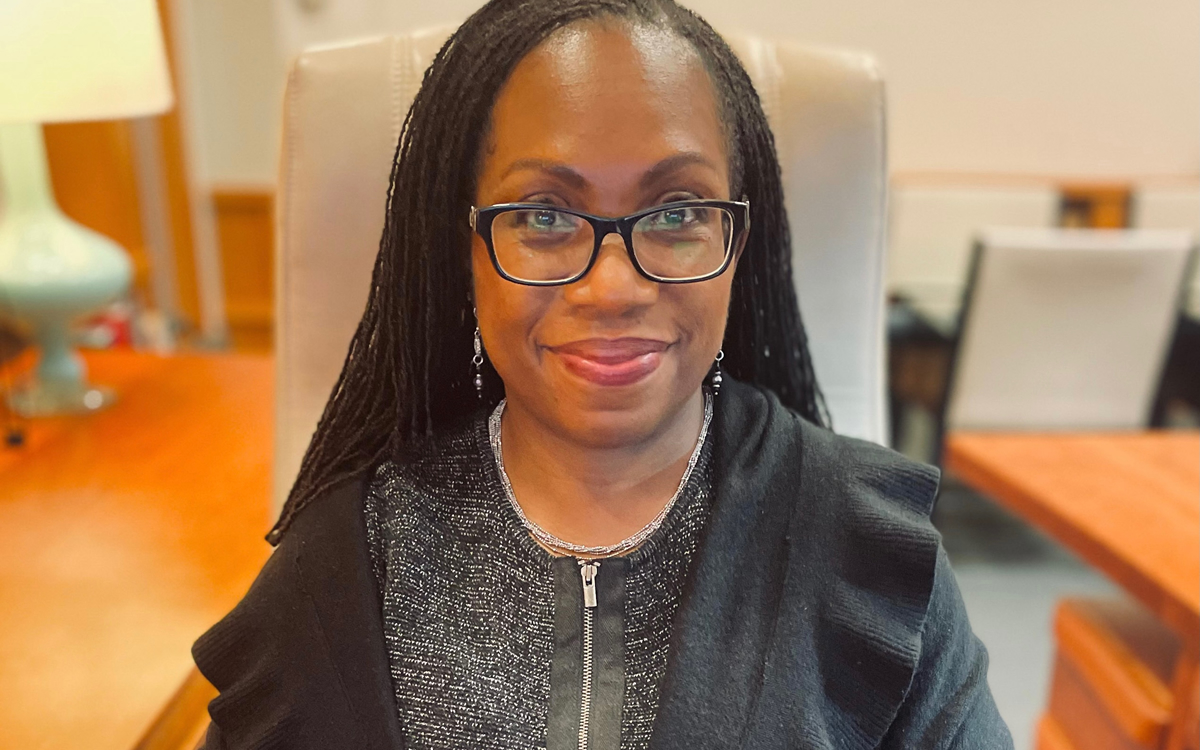 President Biden is set to name Ketanji Brown Jackson, as his choice for the U.S. Supreme Court, according to reports in multiple media outlets.
In a historic move, President Biden is set to name Ketanji Brown Jackson, currently a judge on the D.C. Circuit Court of Appeals, as his choice for the U.S. Supreme Court, the White House confirmed on Friday. The selection would make Jackson the first Black woman to serve on the bench.
Jackson, 51, is a favorite among progressives because of her background as a former public defender in D.C. and former clerk for U.S. Associate Justice Breyer, whose seat she would fill after his announced retirement this year if confirmed by the U.S. Senate.
Joni Madison, interim president for the Human Rights Campaign, hailed the choice of Jackson for her "integrity, professionalism and unwavering commitment to the Constitution."
"Her tenure on the bench provides ample evidence that she is both prepared and trustworthy of this highest privilege, and responsibility, that comes with sitting on our highest court," Madison said.
Madison declared the Human Rights Campaign supports Jackson: "After a careful review of her record, it is clear that Jackson's demonstrated fidelity to the principles of our Constitution instills confidence that she will continue Justice Breyer's legacy as a champion of equality."
In terms of LGBTQ issues, however, Jackson's record is not without its blemishes. She once worked as an adviser for a Baptist school in the Maryland suburbs that had a mission statement against LGBTQ people and abortion.
The now-defunct school, known as Montrose Christian School, had a statement on its website condemning homosexuality and abortion consistent with its religious views, as documented by the conservative Washington Examiner at the time of Jackson's confirmation process for her current seat on the D.C. Court of Appeals.
The mission statement urged students to uphold a "Christian character," which among other things in the views of the school, meant they should oppose "all forms of sexual immorality, including adultery, homosexuality, and pornography." Abortion is also implicitly condemned in the mission statement: "We should speak on behalf of the unborn and contend for the sanctity of all human life from conception to natural death."
Upon Jackson's nomination, conservatives smarting from attacks on now U.S. Associate Justice Amy Coney Barrett during her confirmation process over her ties to religious groups with anti-LGBTQ views, as well as her affiliation with the anti-LGBTQ legal group Alliance Defending Freedom, may cynically highlight Jackson's past affiliation with the school as a reason to attack her or progressives as hypocrites for not opposing her confirmation.
Jackson addressed her past work with the school during the confirmation process for her current job in response to questions from Sen. Richard Durbin (D-Ill.) , maintaining her role on the advisory board for Montrose Baptist Church was limited and she was unaware of its position statement.
"I was aware that Montrose Christian School was affiliated with Montrose Baptist Church," Jackson said. "I was not aware that the school had a public website or that any statement of beliefs was posted on the school's website at the time of my service. My service on the advisory school board primarily involved planning for school fundraising activities for the benefit of enrolled students. I did not receive any compensation for my service."
Nan Hunter, an emeritus law professor at Georgetown University who has written about LGBTQ issues, previously downplayed in an email to the Blade Jackson's affiliation with Montrose Christian School as evidence she would be hostile to LGBTQ people as a Supreme Court justice.
"Judge Jackson apparently volunteered for a year to help raise money for student services at a Christian school in the D.C. suburbs," Hunter said. "There is no indication anywhere in her professional record or personal experience that she shares anti-gay views. In my opinion, her lifelong commitment to equality more than outweighs any concern that she might be biased against LGBT rights."
Progressive groups were undeterred by Jackson's work for Montrose Christian School in their support for her nomination.
Fatima Goss Graves, CEO of the National Women's Law Center, said in a statement Jackson is "an eminently qualified public servant with distinguished experience as a federal judge."
"As a district court judge, she ruled on over 550 cases and is renowned for her careful, methodical approach to ensuring equal justice under the law on reproductive rights, disability rights, and workers' rights," Graves said. "It is incumbent upon senators to give her a fair and timely confirmation without obstruction, honoring their Constitutional duty to advise and consent and their moral duty to treat her with the respect and dignity she deserves."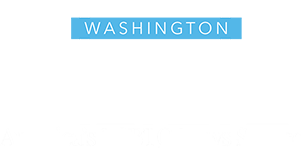 Robert Fehring faces up to five years in prison
Published
3 hours ago
on
February 25, 2022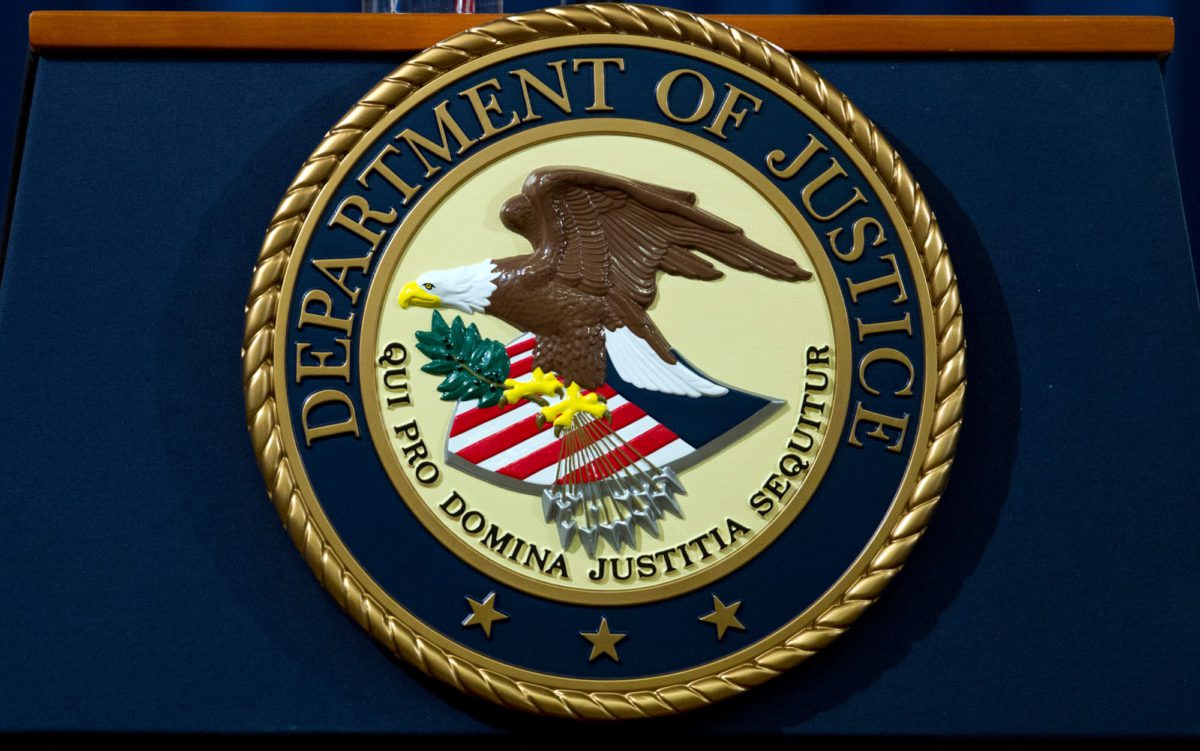 U.S. Justice Department seal on podium (Photo Credit: U.S. Justice Department)
In federal court in Central Islip, N.Y, on Thursday Robert Fehring, 74, pleaded guilty before U.S. District Judge Joanna Seybert to mailing more than 20 letters threatening to assault, shoot, and bomb LGBTQ affiliated individuals, organizations and businesses. When sentenced, Fehring faces up to five years' imprisonment. 
The U.S. Attorney for the Eastern District of New York, and Michael J. Driscoll, assistant director-in-charge, Federal Bureau of Investigation's New York Field Office and Suffolk County Police Department Commissioner Rodney K. Harrison announced the guilty plea in a press statement.
"In pleading guilty today, the defendant admits that he sent hate-filled communications that threatened mass shootings, bombings and other fatal attacks, to members of the LGBTQ+ community," stated U.S. Attorney Breon Peace. "This office will use all of its available law enforcement tools to protect the safety and civil rights of the LGBTQ+ community and every other community. We will not tolerate hateful threats intended to invoke fear and division, and we will hold accountable those who make or act on such threats."
Peace also expressed his gratitude to the Suffolk County District Attorney's Office for their assistance in the investigation.   
"Today's guilty plea further highlights Fehring's intentions, and underscores the FBI's commitment to vigorously investigating civil rights violations. Anonymous threats against members of our community will eventually be uncovered, and those who are responsible for them will be held accountable," stated Driscoll.
"We have absolutely no tolerance for hate incidents of any kind here in Suffolk County and I hope that this guilty plea gives peace of mind to both the victims and the entire LGBTQ+ community," stated Harrison. "Our department remains laser focused on holding individuals who carry out acts of hate accountable and I thank all of our law enforcement partners who helped bring quick closure to this case."
As set forth in the court filings and today's proceeding, from at least 2013 to 2021, Fehring sent letters threatening violence to individuals associated with the LGBTQ community. In those letters, Fehring threatened to use firearms and explosives against the recipients.
One such letter threatened that there would "be radio-cont[r]olled devices placed at numerous strategic places" at the 2021 New York City Pride March with "firepower" that would "make the 2016 Orlando Pulse nightclub shooting look like a cakewalk," referencing the 2016 attack in which 49 people were killed and dozens wounded at Pulse, a gay nightclub in Orlando, Fla. 
Fehring also sent a threatening letter to the owner of a barbershop affiliated with the LGTBQ community in Brooklyn, N.Y., which stated, in part, "your shop is the perfect place for a bombing . . . or beating the scum that frequents your den of [expletive] into a bloody pool of steaming flesh." 
Fehring mailed dozens of additional threatening letters to individuals, businesses, and elected officials associated with the LGBTQ community.
On Nov. 18, 2021, the FBI's Civil Rights Squad and the New York Joint Terrorism Task Force executed a search warrant at Fehring's home in Bayport and recovered copies of letters containing threats, supplies used to mail threatening letters, 20 LGBTQ related Pride flags that appeared identical to flags stolen from flagpoles in Sayville in July 2021, and reconnaissance-style photographs from a June 2021 Pride event in East Meadow. 
Law enforcement officers also recovered electronic devices owned by Fehring that contained internet searches for Fehring's victims and related LGBTQ affiliated individual, events and businesses. 
Law enforcement officers also recovered from Fehring's residence two loaded shotguns, hundreds of rounds of ammunition, two stun guns, and a stamped envelope addressed to an LGBTQ affiliated attorney containing the remains of a dead bird.
Retired teacher who threatened violence against NYC's #LGBTQ pride march and other LGBTQ-friendly groups pleads guilty to mailing threatening communications.https://t.co/dp6sjkGuEO

— David Crary (@CraryAP) February 24, 2022
Seven Republicans voted against measure
Published
17 hours ago
on
February 24, 2022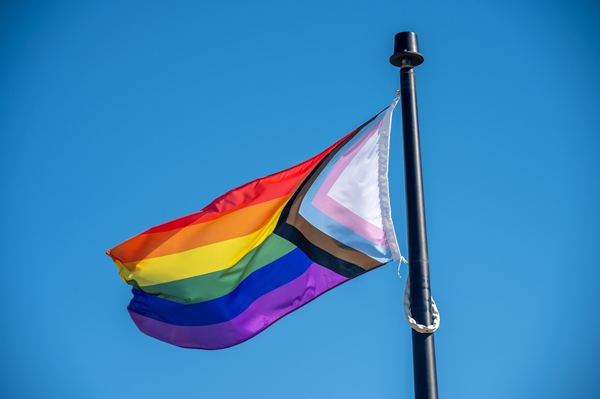 The Republican-controlled Florida House Of Representatives Thursday passed a piece of legislation colloquially referred to as the "Don't Say Gay" bill, which would ban classroom discussions of LGBTQ+ issues. 
H.B. 1557, titled Parental Rights in Education bill, now heads to the GOP-controlled Senate, where it is expected to pass. After the Senate, it would head to the desk of Florida Republican Gov. Ron DeSantis, who has signaled support for the bill. 
The House voted 69-47 in favor of the "Don't Say Gay" bill, with seven Republicans breaking from their party to vote against the legislation. One Democrat, state Rep. James Bush III, voted in favor of the bill. Bush did not immediately respond to the Blade's request for comment. 
"This bill is so extreme that it inspired a rare rebellion within House GOP ranks as seven Republican lawmakers broke with leadership and opposed passage," said Nadine Smith, executive director of statewide LGBTQ+ group Equality Florida. 
The measure, which has garnered national media attention and condemnation from the White House, would ban classroom discussions about sexual orientation and gender identity that are not "age-appropriate" in schools – though it is not clear what is considered "age-appropriate." 
An earlier version of the legislation included an amendment that would effectively "out" LGBTQ+ students to their parents was abruptly withdrawn last week. The bill's author and chief sponsor, Rep. Joe Harding (R-22), called the "exaggeration and misrepresentation" in reporting about the amendment a "distraction." 
Speaking to fellow lawmakers on the House floor Thursday, Harding said the bill is about "empowering parents" and improving the lives of children in the state. 
"Creating boundaries at an early age of what is appropriate in our schools, when we are funding our schools, is not hate," he said. "It's actually providing boundaries, and it's fair to our teachers and our school districts to know what we expect."
Opponents also took to the floor in a final effort to convince lawmakers to vote "nay." Out Rep. Carlos Guillermo Smith told his colleagues that he symbolically wore a rainbow Pride ribbon upside down "as a symbol that LGBTQ community in Florida is in distress."
"We are in distress because this bill is yet another attack on our community," he said. "This bill goes way beyond the text on its page. It sends a terrible message to our youth that there is something so wrong, so inappropriate, so dangerous about this topic that we have to censor it from classroom instruction."
In addition to the "Don't Say Gay" bill, the Florida House also passed the "Stop WOKE Act" (H.B. 7), which would limit how race, color, sex and national origin can be discussed in schools and workplaces. Opponents warn it could "sensor" discussions about systemic racism and sexism. 
The House's passage of both measures drew widespread condemnation from LGBTQ+ advocates and Democrats across the country. 
"If signed into law, these bills will have disastrous impacts on classrooms and workplaces," Equality Florida said in a statement. "They will turn Florida into a surveillance state and give the government broad license to censor conversations about American history, the origins of racism and injustice, and the existence of LGBTQ people."
The Human Rights Campaign (HRC), the nation's largest LGBTQ+ organization, also criticized the "Don't Say Gay" bill's passage, saying it "further stigmatizing LGBTQ+ people and isolating LGBTQ+ kids."
"LGBTQ+ people proudly exist across Florida, whether politicians approve or not — and we are part of America's past, present and future. Refusing to acknowledge our existence doesn't change any of that," said Cathryn M. Oakley, state legislative director and senior counsel at the HRC, in a press release. "The 'Don't Say Gay or Trans' bill is a politically motivated, shameful effort to attack and endanger LGBTQ+ students. The Florida Senate must vote this discriminatory piece of legislation down."
Polling from the Public Opinion Research Lab (PORL) at the University of North Florida found 49% of Floridians oppose the legislation while 40% approve.
Two young House pages just approached me on the floor and discreetly thanked me for defending LGBTQ youth. One student told me they were in tears during my debate.

To all LGBTQ youth- we see you, you're loved and your lives are worth fighting for! #SayGay #PROTECTTRANSYOUTH ?️‍??️‍⚧️ pic.twitter.com/SVoejYtvpp

— Rep. Carlos G Smith (@CarlosGSmith) February 24, 2022
LGBTQ+ advocates in Texas were outraged calling actions "disinformation, being spread about transgender people and their healthcare"
Published
2 days ago
on
February 23, 2022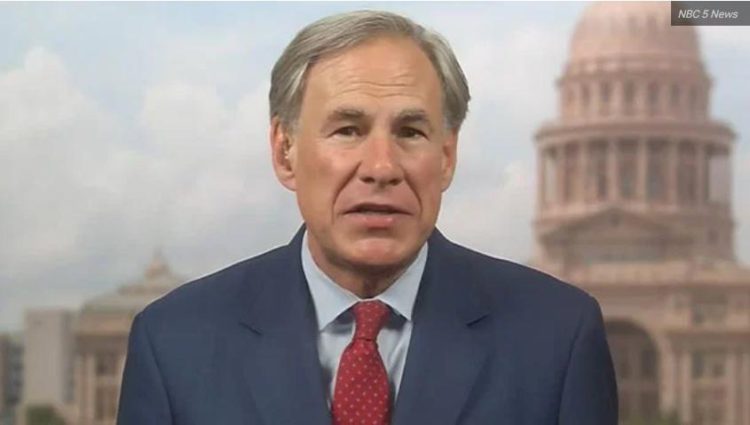 Texas Republican Gov. Greg Abbott
Texas Republican Gov. Greg Abbott ordered state agencies Tuesday to investigate reports of gender-affirming care on minors, following an official opinion from state Attorney General Ken Paxton that called the treatment a form of "child abuse" under Texas law. 
In a letter to the Department of Family and Protective Services (DFPS), Abbott cited Paxton's opinion, writing, "A number of so-called 'sex change' procedures constitute child abuse under existing Texas law." He added that because the DFPS is "responsible for protecting children from abuse, I hereby direct your agency to conduct a prompt and thorough investigation of any reported instances of these abusive procedures in the State of Texas."
Abbott targeted a "wide variety of elective procedures" in his letter, including gender-affirming surgery and reversible puberty blockers. 
"Texas law imposes reporting requirements upon all licensed professionals who have direct contact with children who may be subject to such abuse, including doctors, nurses, and teachers, and provides criminal penalties for failure to report such child abuse," Abbott wrote. 
It is unclear what the immediate effect of the order will have on Trans and nonbinary children in the state, but LGBTQ+ advocates warn it could be devastating. 
A spokesperson for the DFPS told the Dallas Morning News that it will "follow Texas law as explained [by Paxton's opinion]," adding that "there are no pending investigations of child abuse involving the procedures described in that opinion."
However, Christian Menefee – a county attorney who represents the DFPS in civil child abuse cases in Harris County, Texas – said in a tweet that his "office won't be participating in this political game."
"We'll continue to follow the laws on the books—not @KenPaxtonTX's politically motivated and legally wrong 'opinion,'" he added. 
Menefee serves as the elected, top civil lawyer for Texas' largest county, Harris County, leading an office of 250 attorneys and staff members. 
Abbott CC'd several other Texas agencies in his letter, including the state's Health and Human Services Commission, Medical Board and Juvenile Justice Department.
Abbott's letter came hours after Paxton's opinion, equating gender-affirming surgery to "genital mutilation."
"Targeting trans youth, their parents, and their health care providers for political gain is unconscionable. We strongly denounce this alarmist and misguided opinion which could obstruct access to medically necessary care," Walter Bouman, PhD, MD, President, World Professional Association for Transgender Health (WPATH), told the Blade in an emailed statement.
LGBTQ+ advocates in Texas were outraged over both Paxton's opinion and Abbott's letter, calling it "disinformation, being spread about transgender people and their healthcare."
"Since the beginning of the 2021 legislative session, anti-LGBTQ+ politicians, including the governor, lieutenant governor and attorney general have sought to lay the groundwork to turn Texans against their LGBTQ+ neighbors through an onslaught of harmful legislation, inflammatory rhetoric and discredited legal opinions," Ricardo Martinez, CEO of Equality Texas, told the Blade in a statement. "They have found it politically advantageous to spread lies about and villainize LGBTQ+ people, especially transgender people, grossly mischaracterizing our lives to paint us as scary caricatures that need to be feared, all in service of securing their re-elections."
The moves by Abbott and Paxton come after unsuccessful attempts to ban gender-affirming care from Texas legislators last year. 
Many major medical organizations – including the American Medical Association, American Psychiatric Association and American Academy of Pediatrics – support age-appropriate, individualized gender-affirming care for minors. 
Nearly 14,000 Texans between the ages of 13 and 17 identify as Trans, according to the William's Institute at UCLA.