Bishop McGuinness girls roll to 10th NCHSAA basketball title
RALEIGH — Brian Robinson has guided the Bishop McGuinness girls basketball program to 10 NCHSAA state championships in 20 seasons. But the one the Villains won Saturday, with a 70-42 victory over Bertie at Reynolds Coliseum, was special.
Special because they completed a mission their juniors started two years ago.
Special because Robinson's team won this Class 1-A title in the building where his wife, Rachel Stockdale, works as executive director of operations in the N.C. State women's program.
And special because of what it said about the Bishop program.
"Even though we'd won a lot, we hadn't been back" since winning the Villains' ninth straight in 2014, Robinson said. "The mark of championship programs is you have to win, then you have to fall off and then you have to get back and win it again. When you see that happen, then you can call yourself a championship program. We reached that mark today."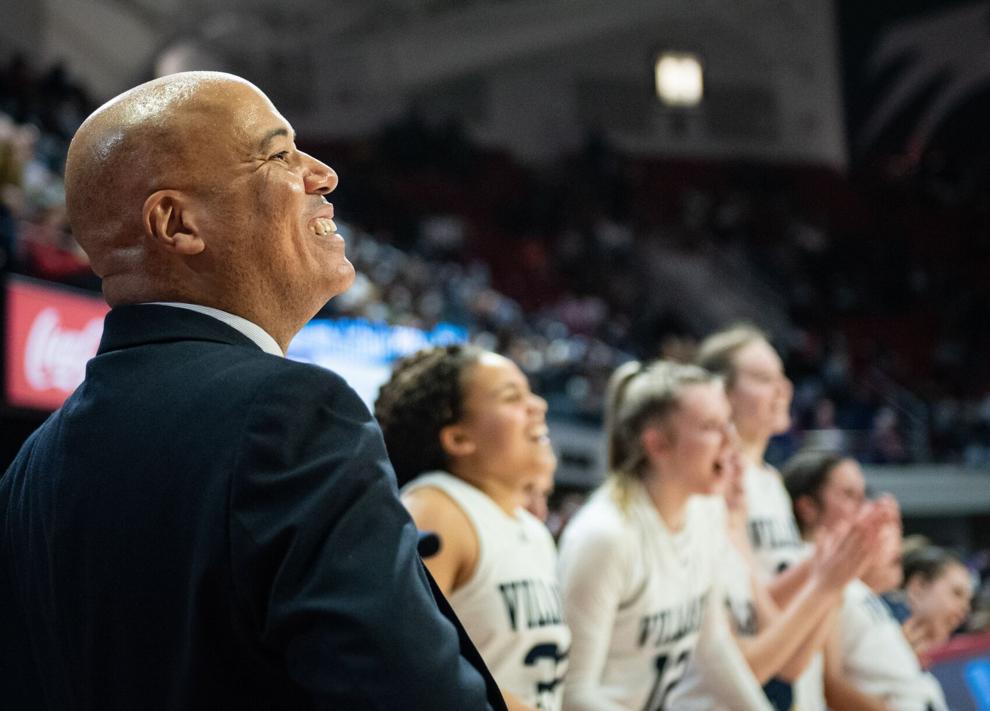 Bishop (26-6) reached that mark the way Robinson's teams usually do, with defense.
The Villains attacked a Bertie team that loves to press with half-court traps from the jump. When Falcons point guard Yazmonasia Boone crossed midcourt she was greeted by two Bishop defenders forcing her to one side and using the half-court line as a third defender. Once Boone killed her dribble and passed, the ball came out high and hung in the air, just waiting for a defender to pounce. 
That defender was usually freshman Adelaide Jernigan, who finished with seven steals and a game-high 16 points to earn the Most Outstanding Player award for the Villains. 
"Coach told us we were going to win with defense," Jernigan said. "We started really attacking on the press and forcing them to make harder passes. I knew we could tip them and we were athletic enough to get the ball." 
Bishop forced 29 turnovers in the first half, and Bertie (23-5) committed 38 for the game. Falcons coach Chris Jordan said his team simply failed to execute its press-break offense.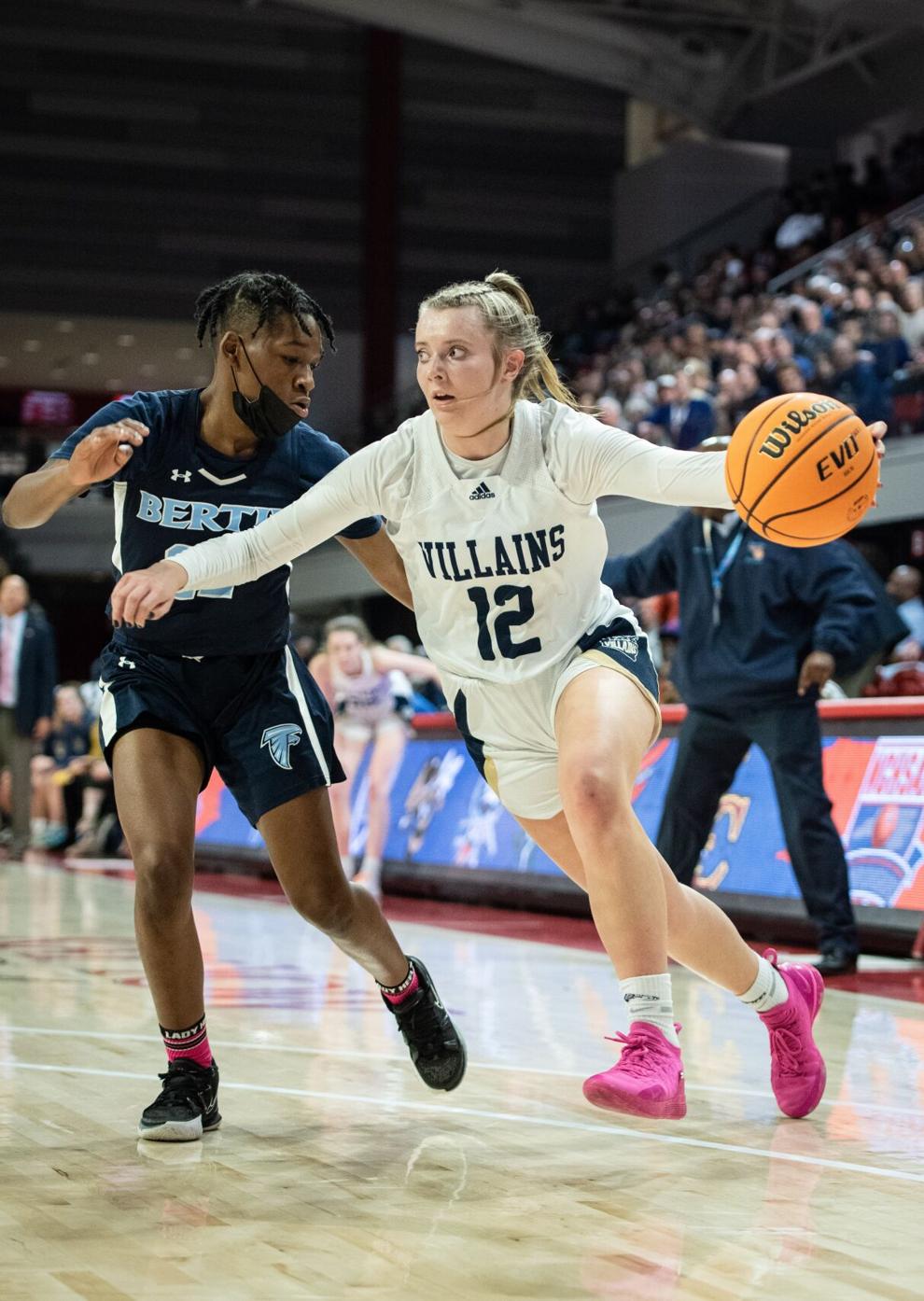 "We were throwing the ball up instead of pump-faking the basketball, just not doing fundamental stuff today that we've done all year long," Jordan said. "I believe it was the big stage, huge crowd and it just got the best of us today."
The stage was just the right size for a Bishop team that had been close the last two years. After the Villians lost 55-54 at Mitchell in a regional semifinal last year, Robinson pulled point guard Charley Mitchell aside for about 45 seconds and told her, "This is your team now," Robinson said Saturday. "I gave her a little hug and just said, 'You take over this.' She's done a wonderful job."
Chappell, a junior along with twin sister Tate, set the defensive traps for Bishop, ran the offense to perfection and provided vocal leadership throughout the run to the title. She finished with 15 points, seven assists and three steals to earn the Kay Yow MVP Award for the championship game.
"I knew I needed to step up," Charley Chappell said. "We were only going to have one senior and there were a lot of roles that needed to be filled. The team was kind of looking around for someone to take charge, and I just did what I knew to do. I tried to work with everyone's strengths and bring the best out of people."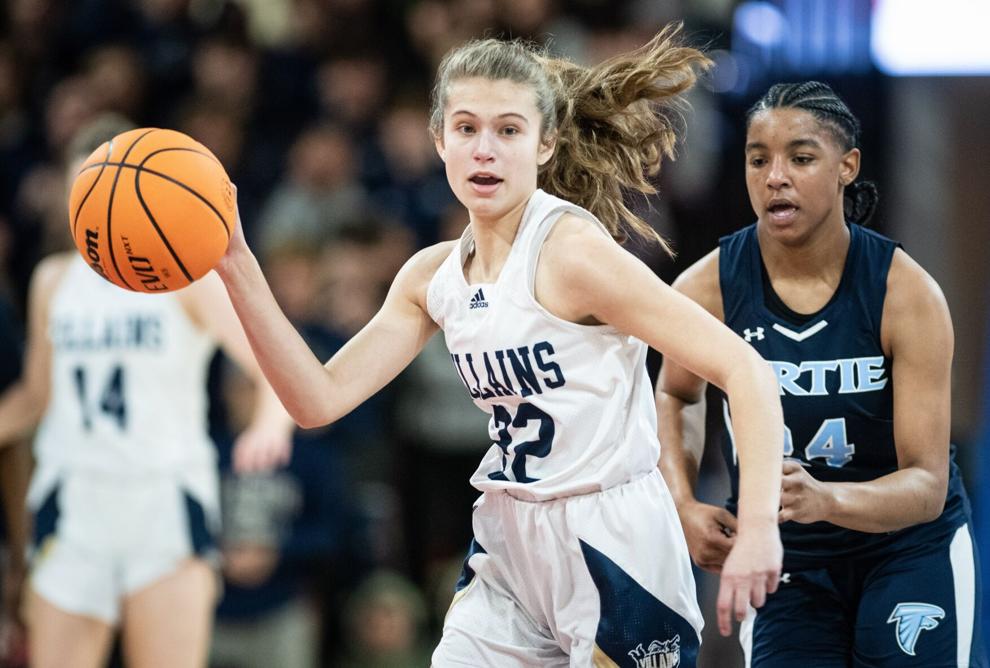 Everyone played their role Saturday for the Villains. Tate Chappell added 15 points and five rebounds, junior center Katie Deal – filling in because sophomore starter Grace Harriman was in concussion protocols – added five rebounds and three steals, and junior Isabella Ross came off the bench to hit two 3-pointers and finish with eight points and two steals.
"The first thing I told them today was that in order to be sitting here with a state championship under their belts they had to be a selfless team," Robinson said. "Selfless teams get to this point. As much as they might want to be all-conference or all-tournament or whatever, we don't put those things on the wall in our gym. We put state championships on our walls. Those are legendary and they last forever. They're part of that now."
Robinson is going to savor this state championship before he thinks about having all of his key players back next season for another postseason run.
"The nine that we won before, I was always on to the next one as soon as we won, so I didn't really enjoy those as much as I should have," Bishop's coach said. "I regretted that and told myself if we got back here again I was going to enjoy this one. There's not a better group to enjoy it with."​
Box score
Bertie                                11  12  12    7   —   42
Bishop McGuinness         19  20  16  15   —   70
Bishop McGuinness (26-6) — Adelaide Jernigan 16, Charley Chappell 15, Tate Chappell 15, Kiersten Varner 9, Isabella Ross 8, Helen Thompson 3, Katie Deal 2, Naveah Fears 2.
Bertie (23-5) — Jessica Stokes 12, Rakiyah Peele 10, Bryona West 9, Yazmonasia Boone 8, Trianna Smallwood 3.​
PHOTOS: Bishop McGuinness 70-42 over Bertie in NCHSAA 1-A Girls' Basketball State Championship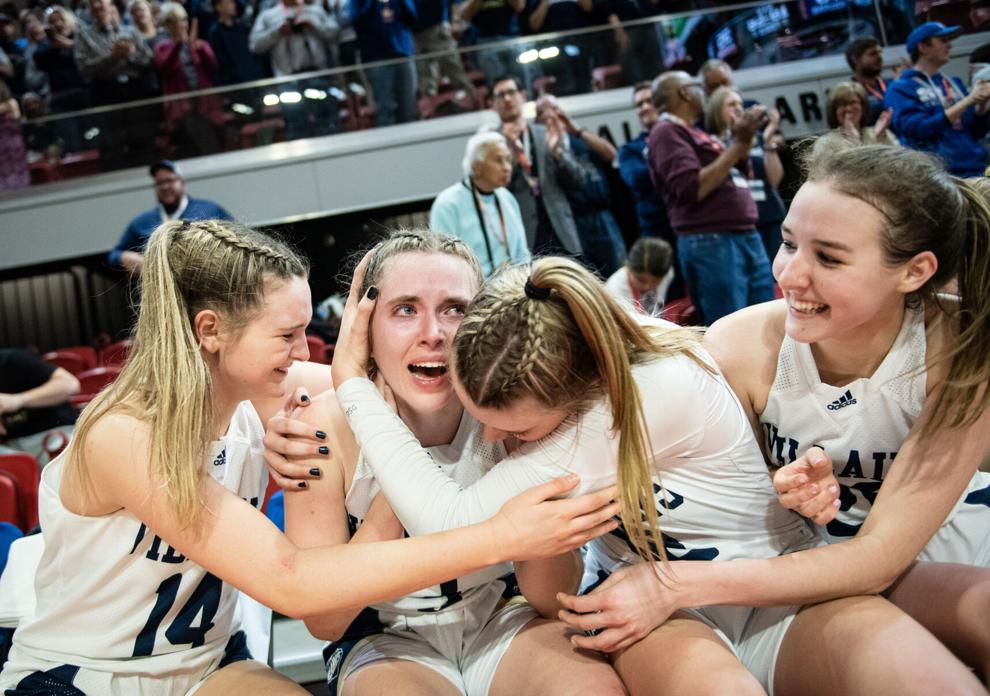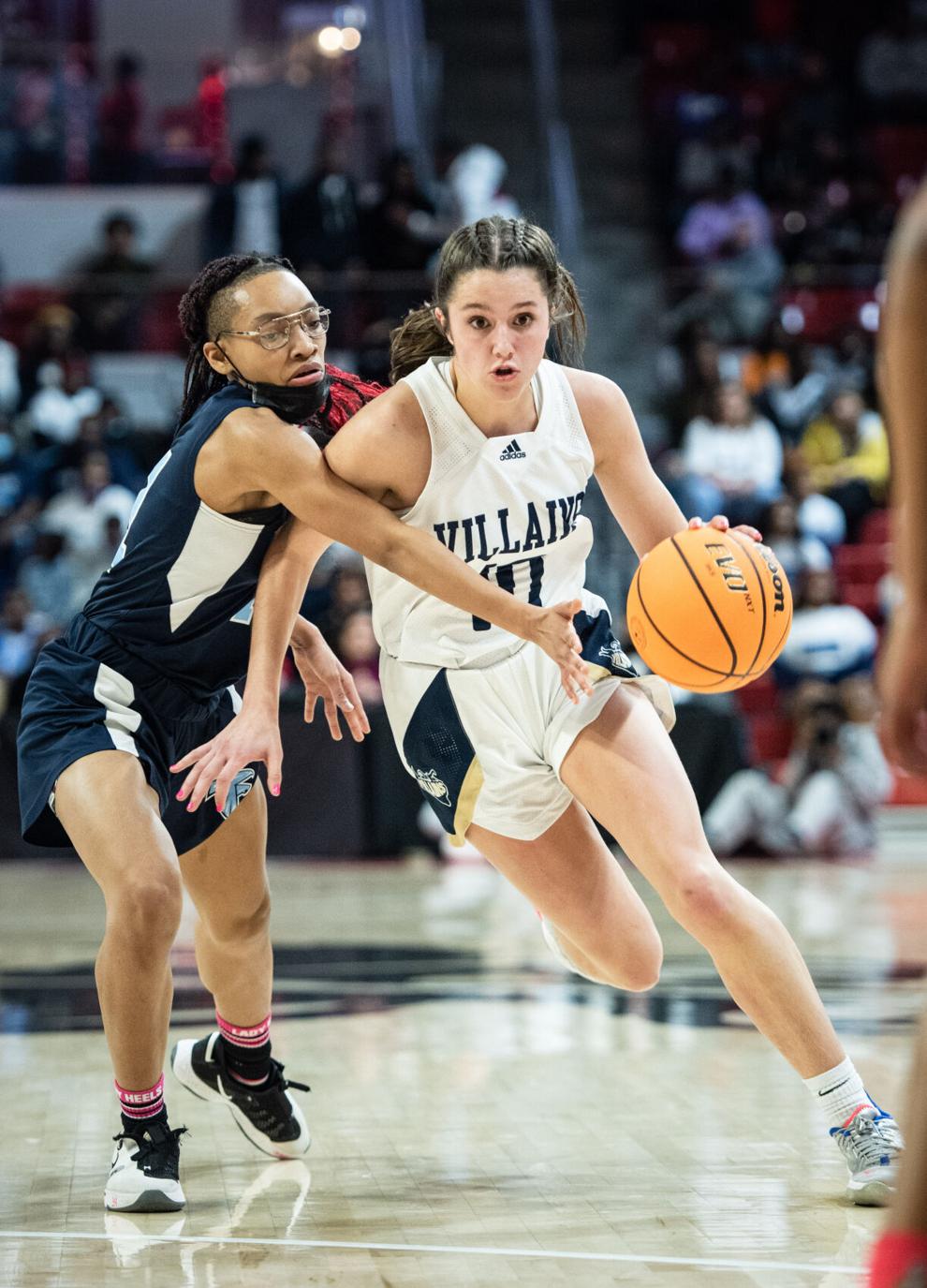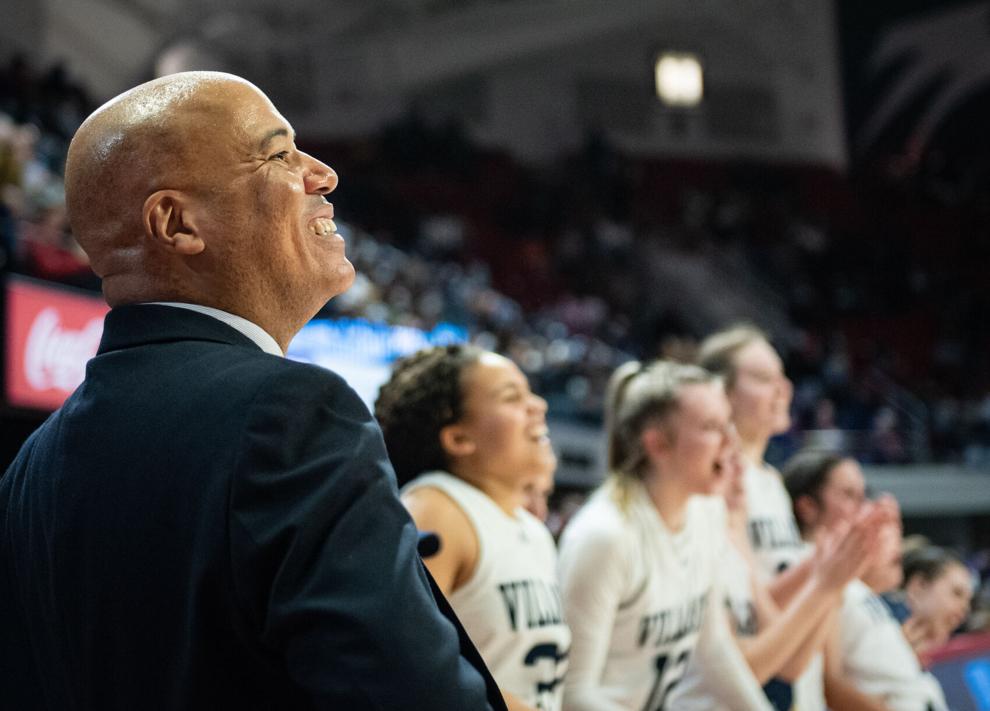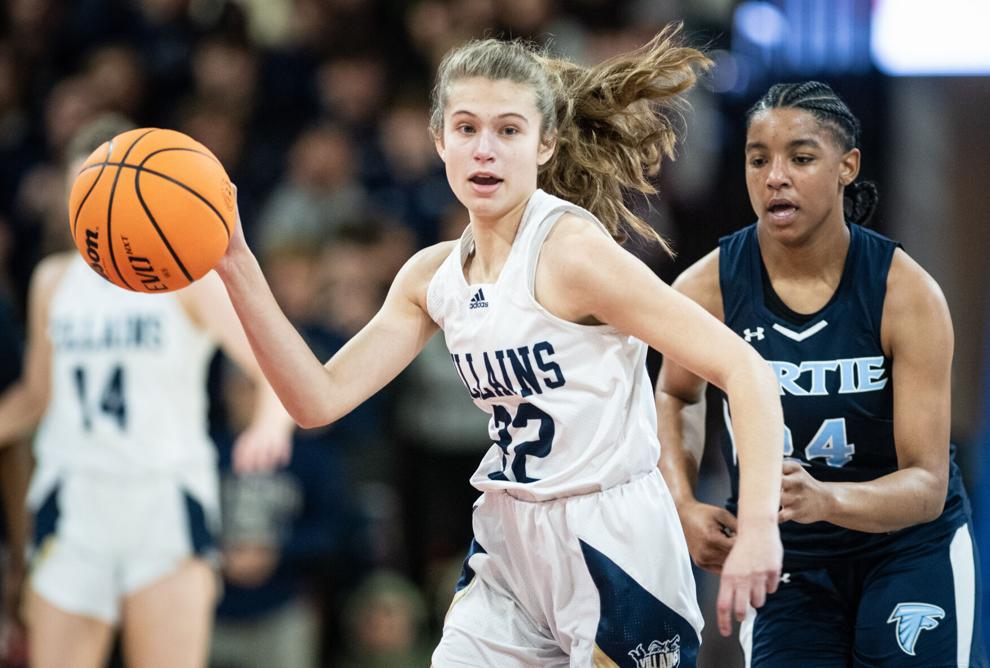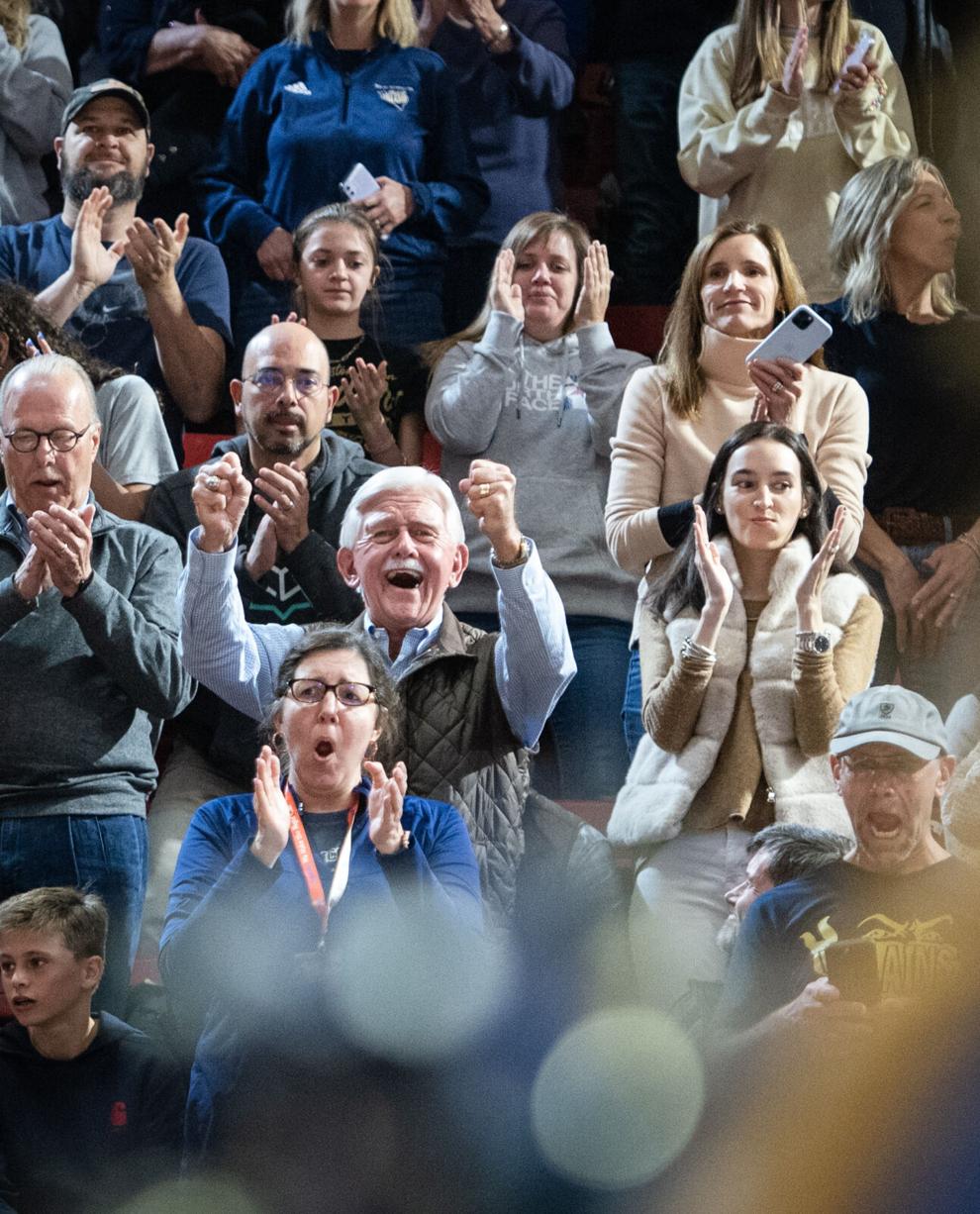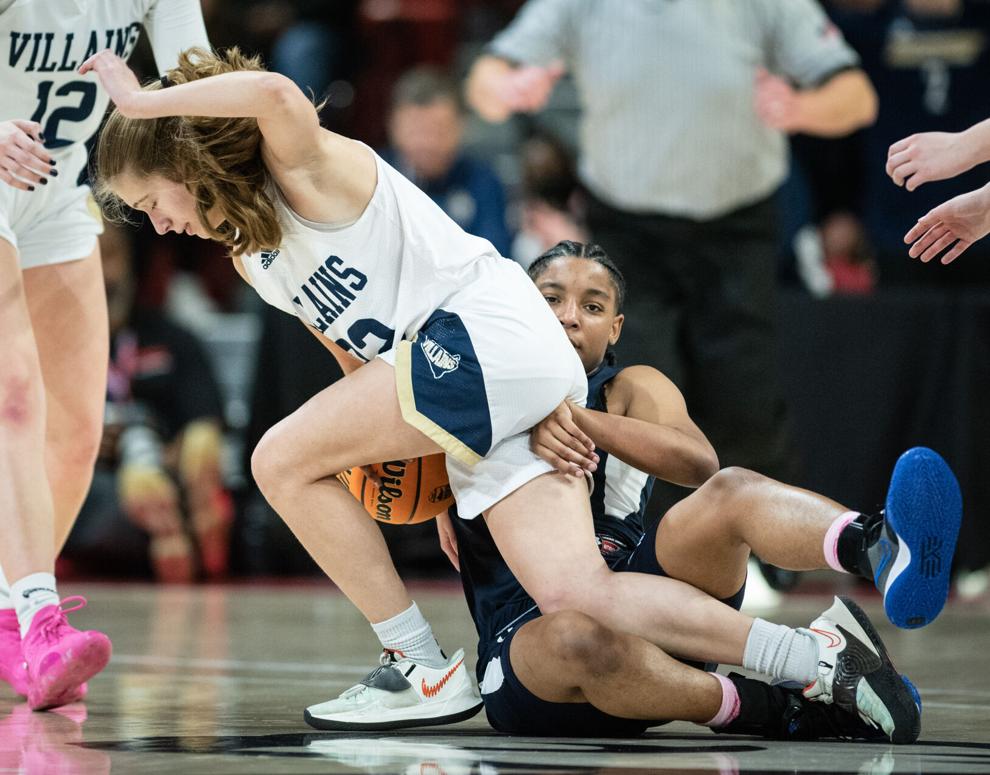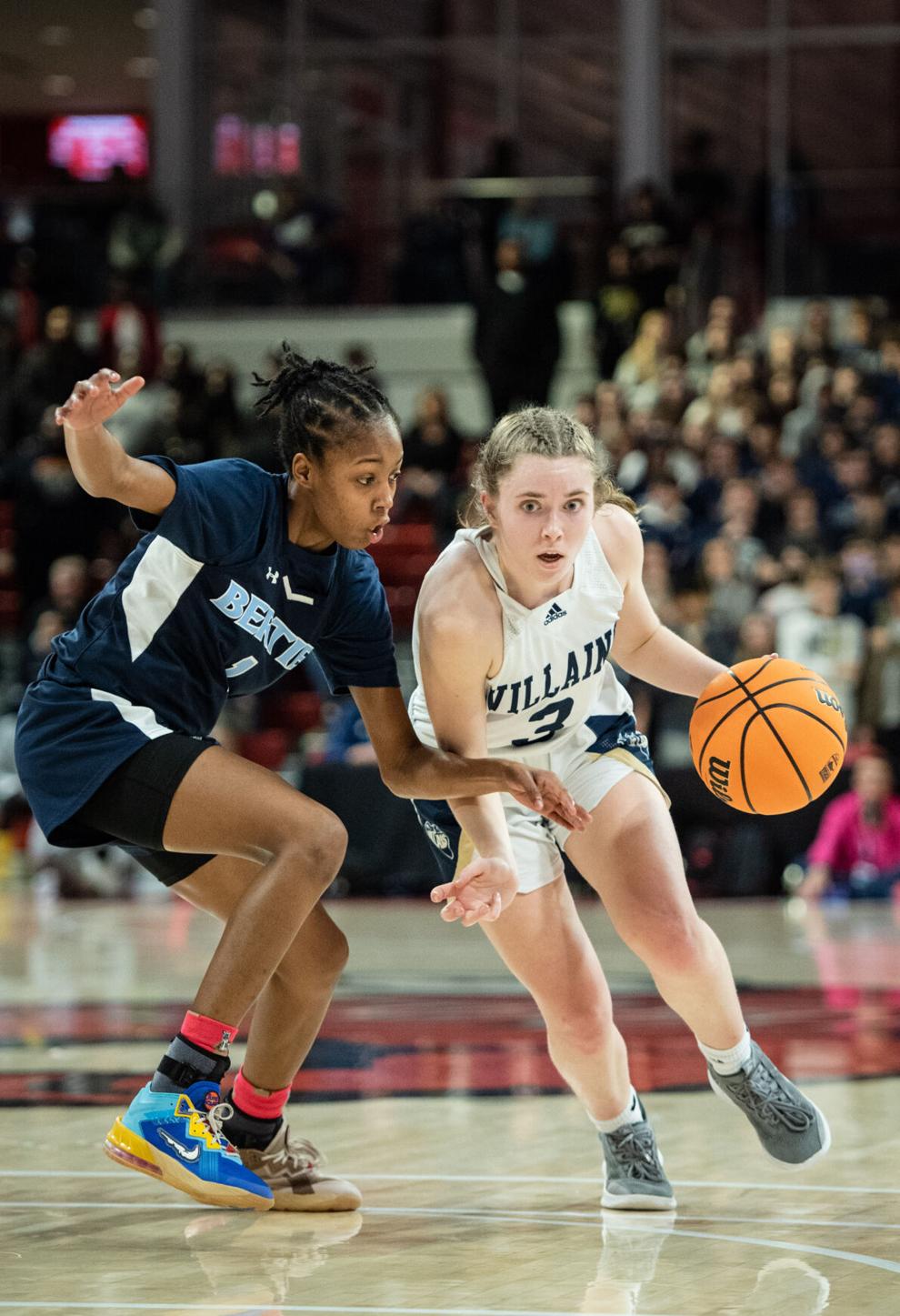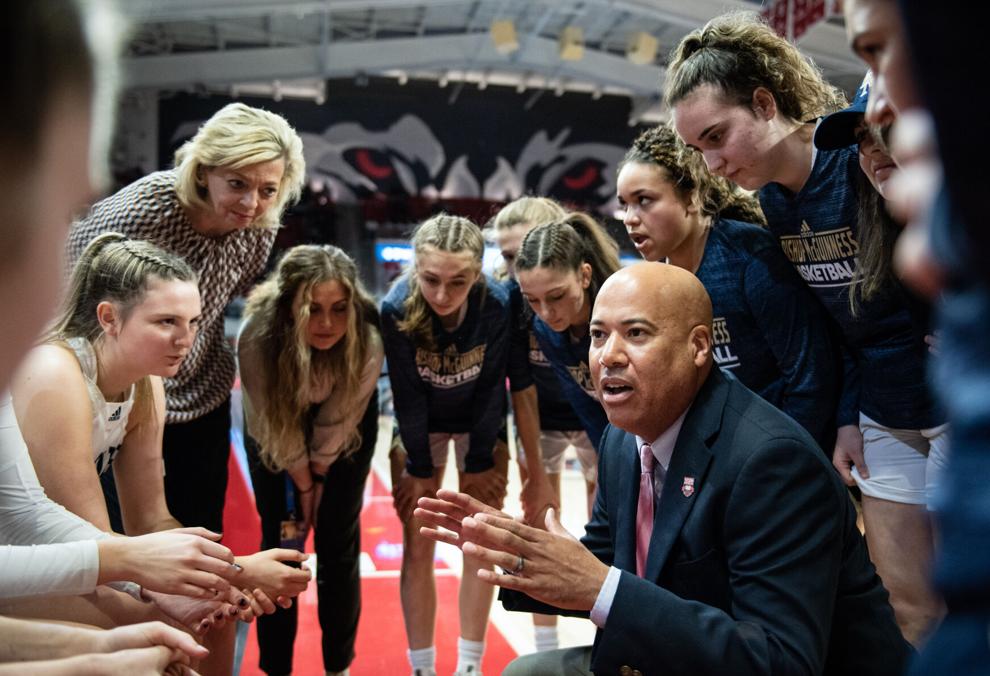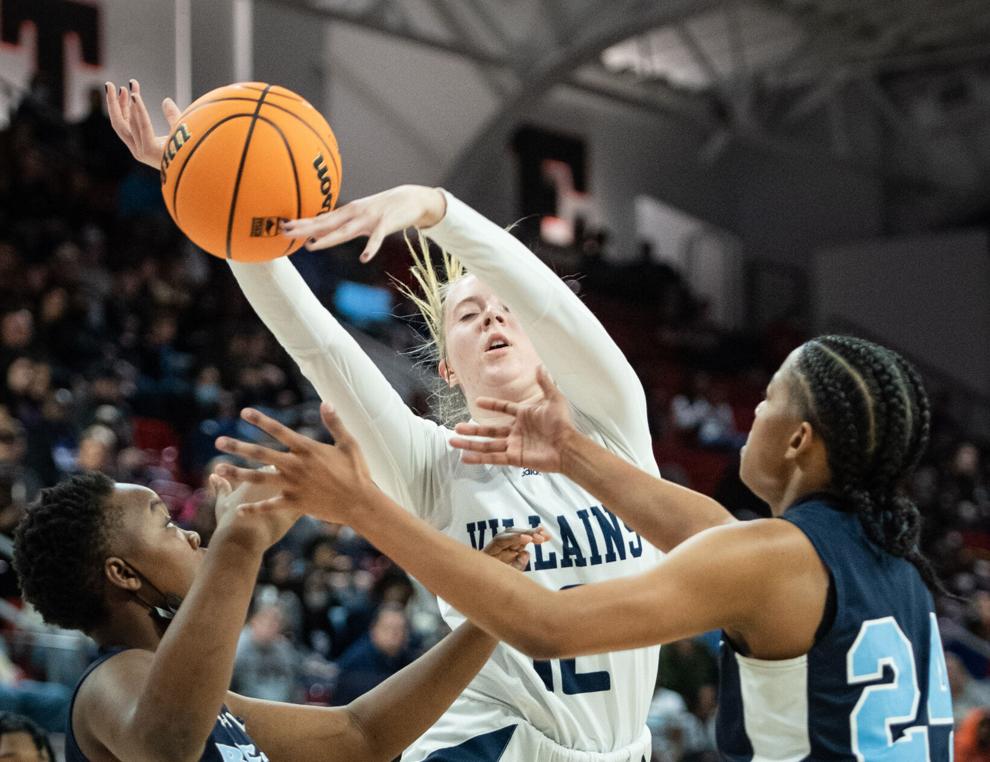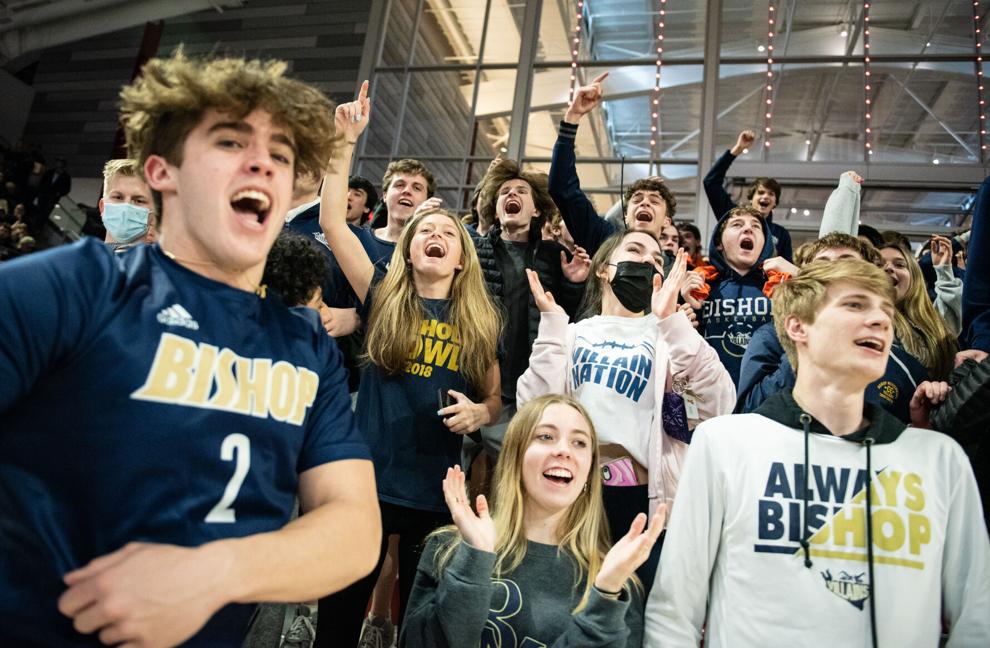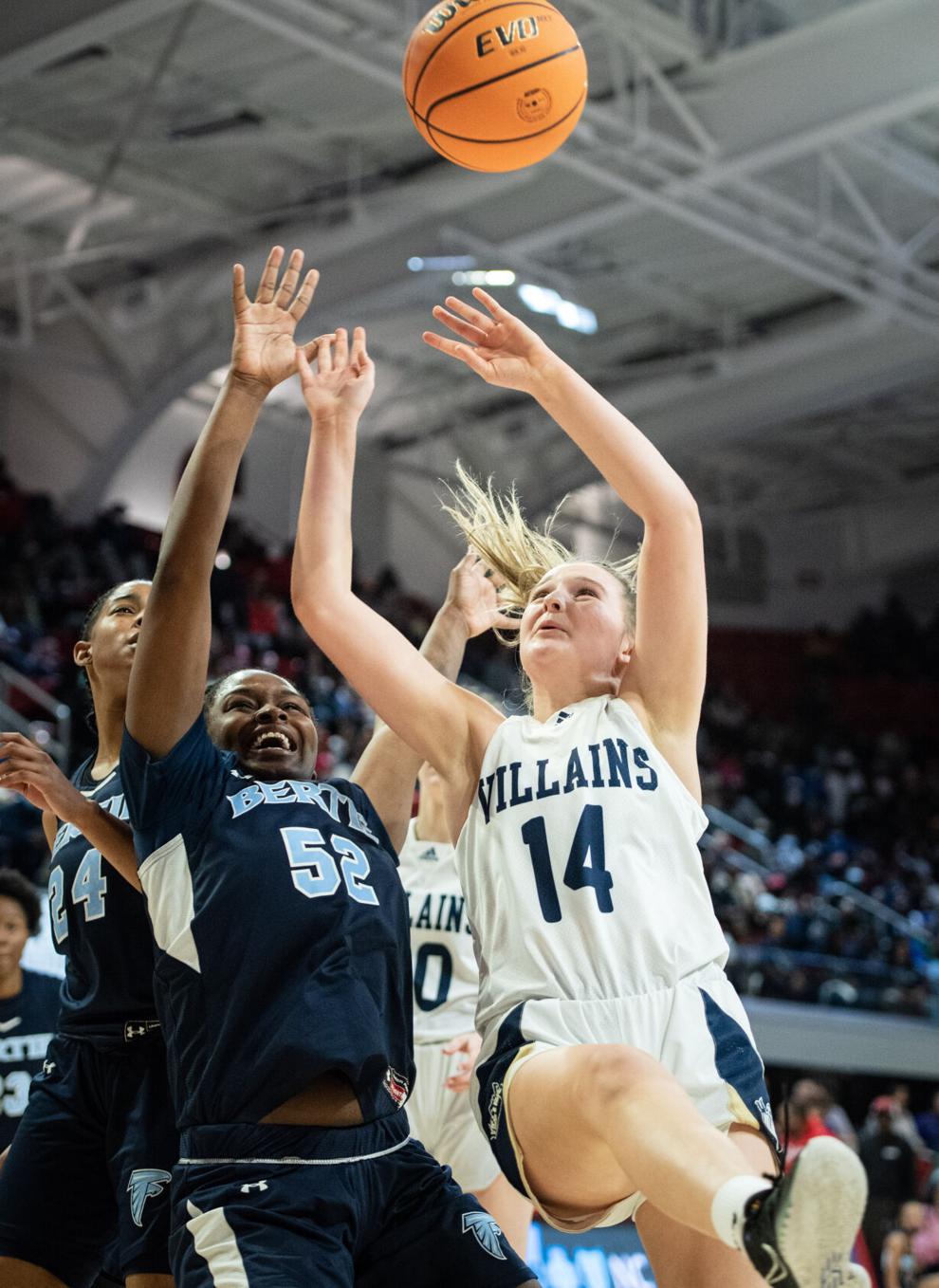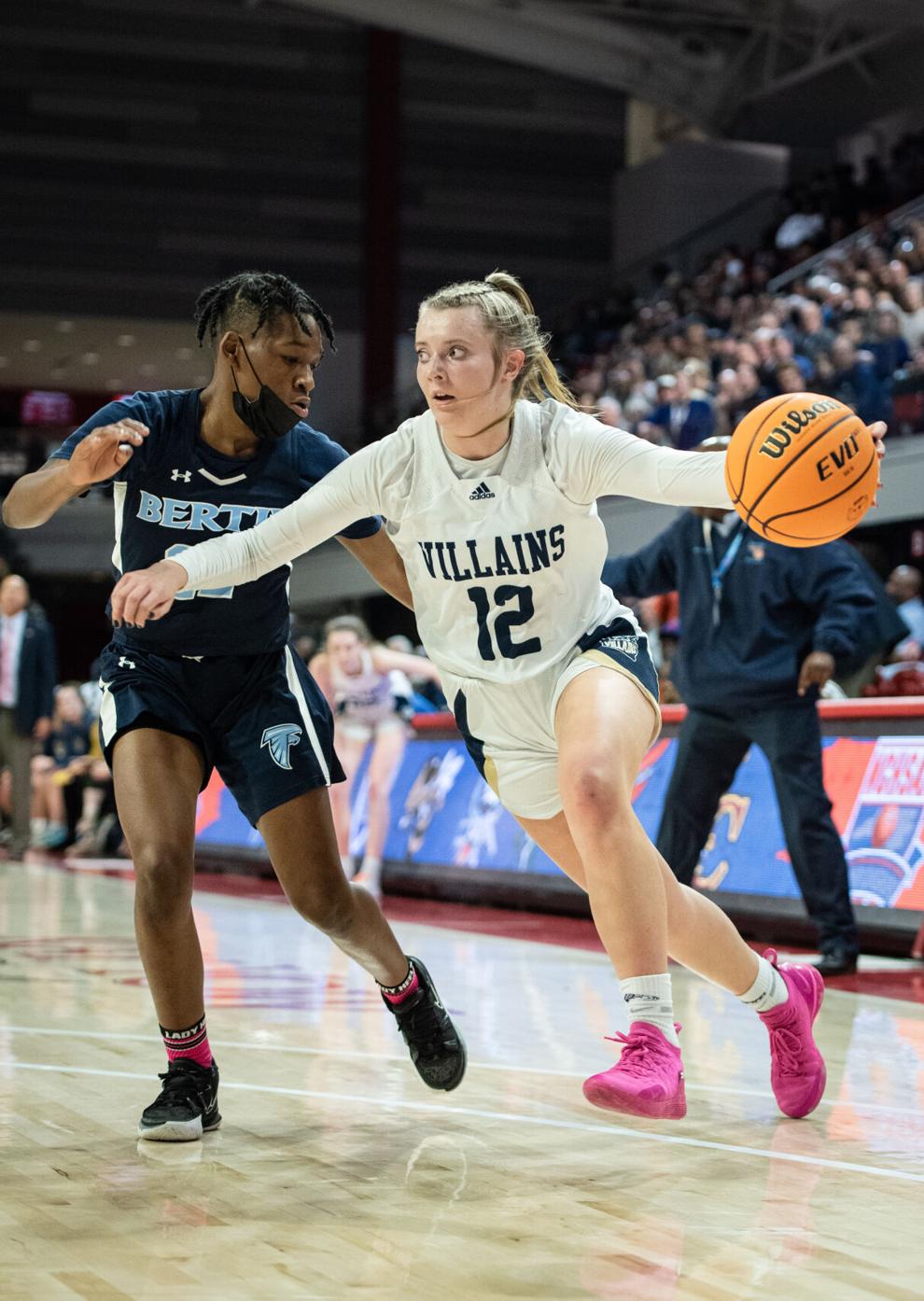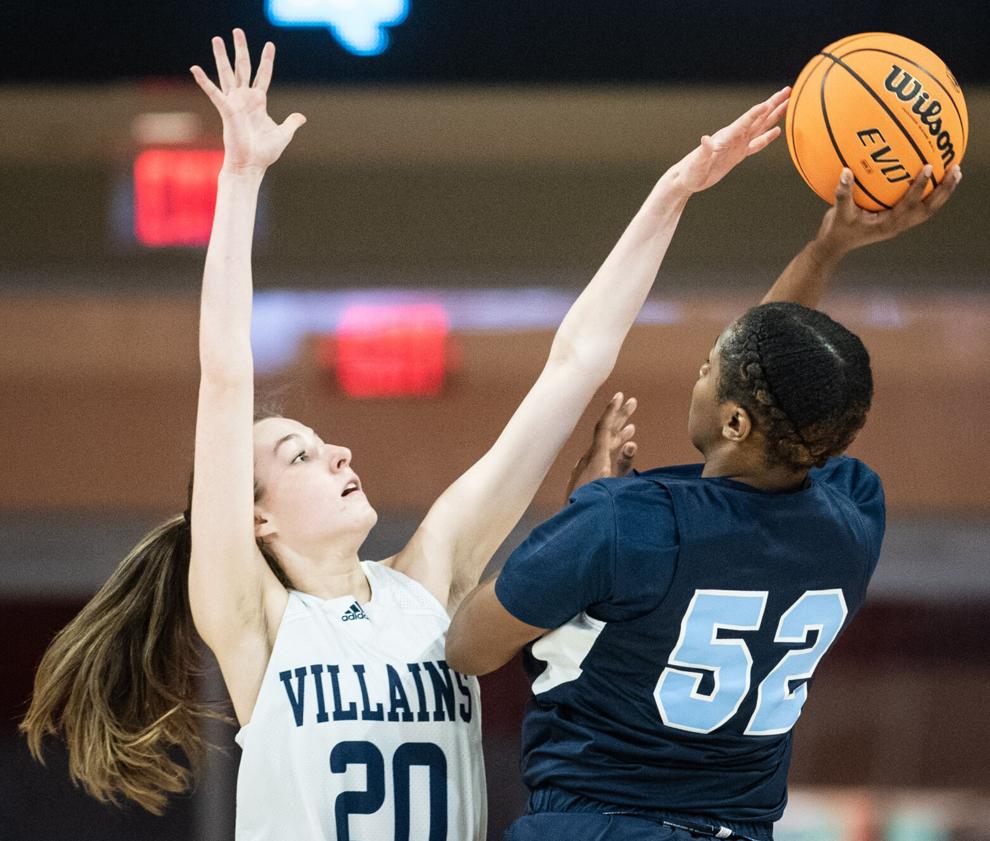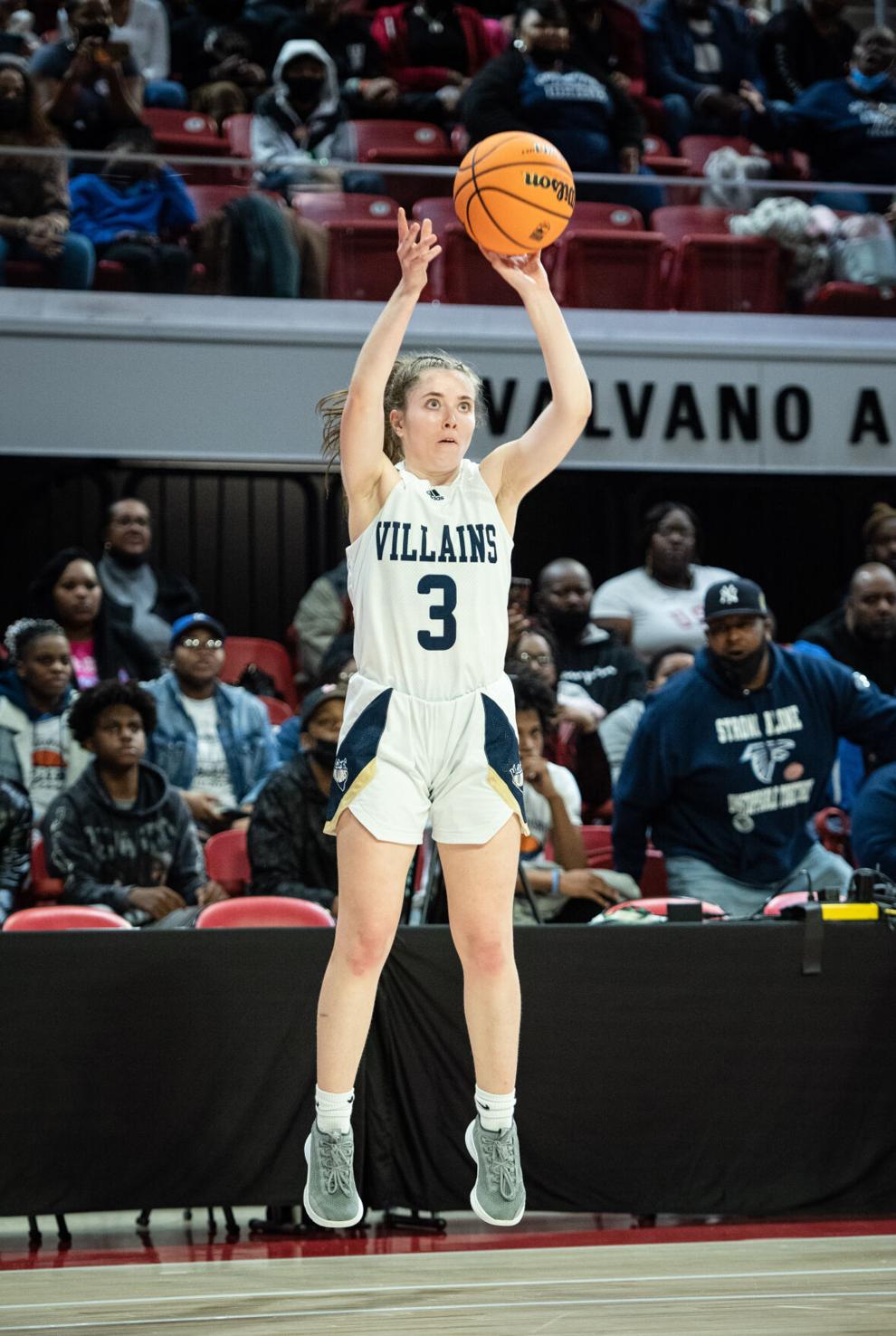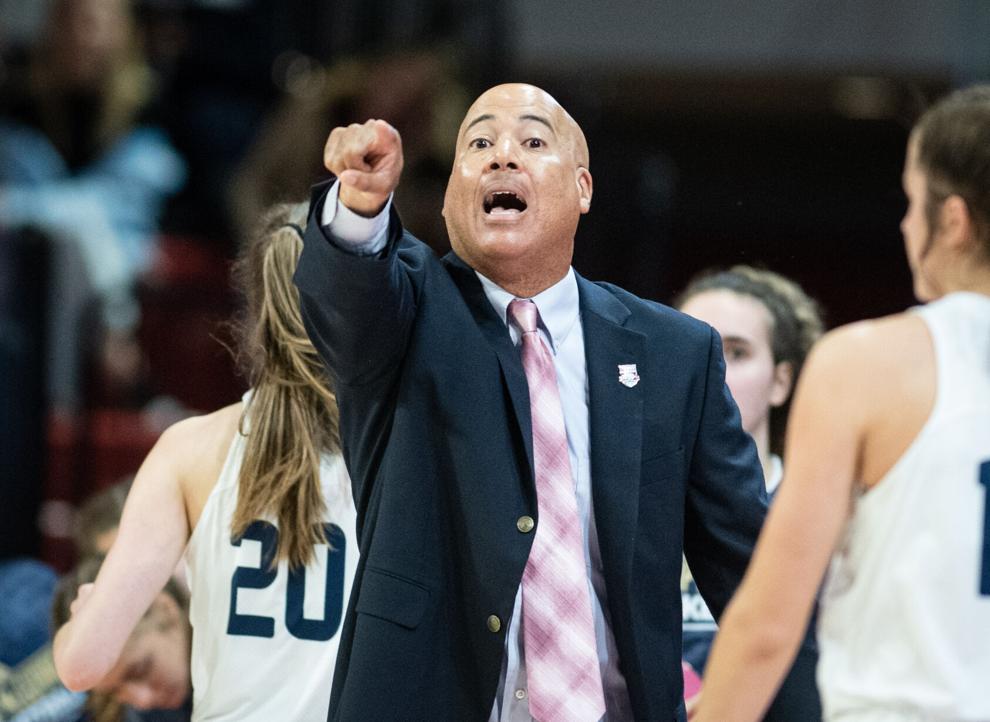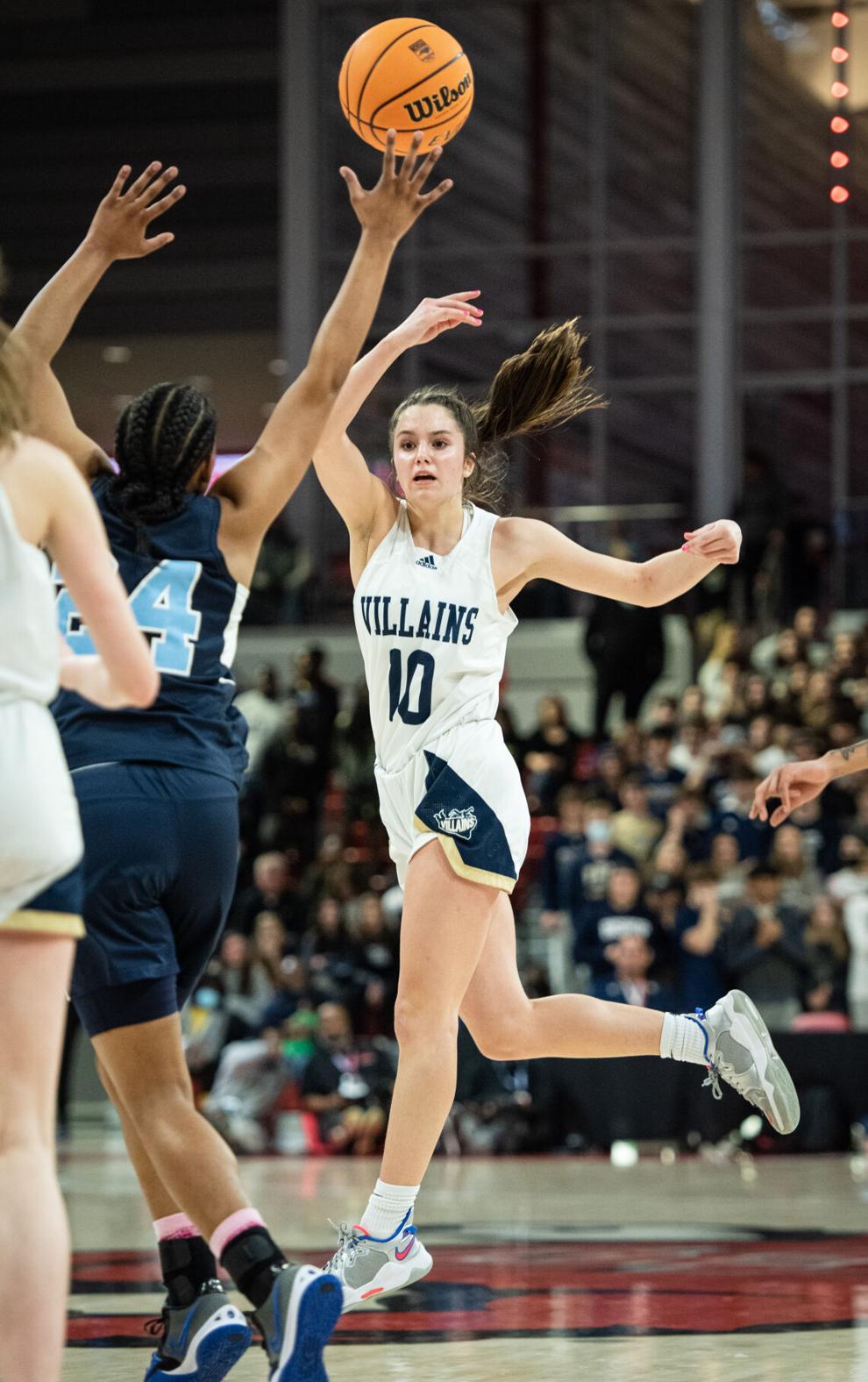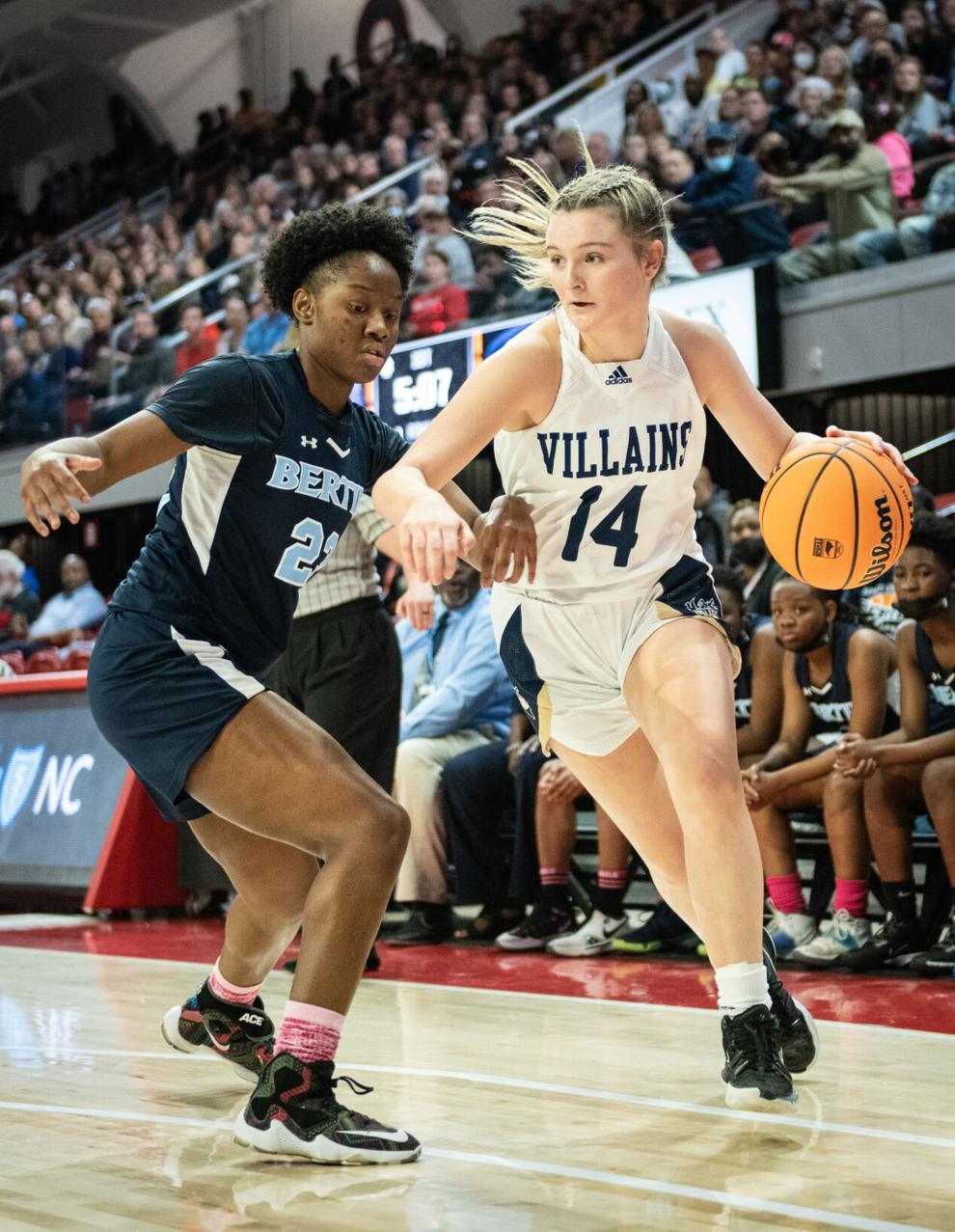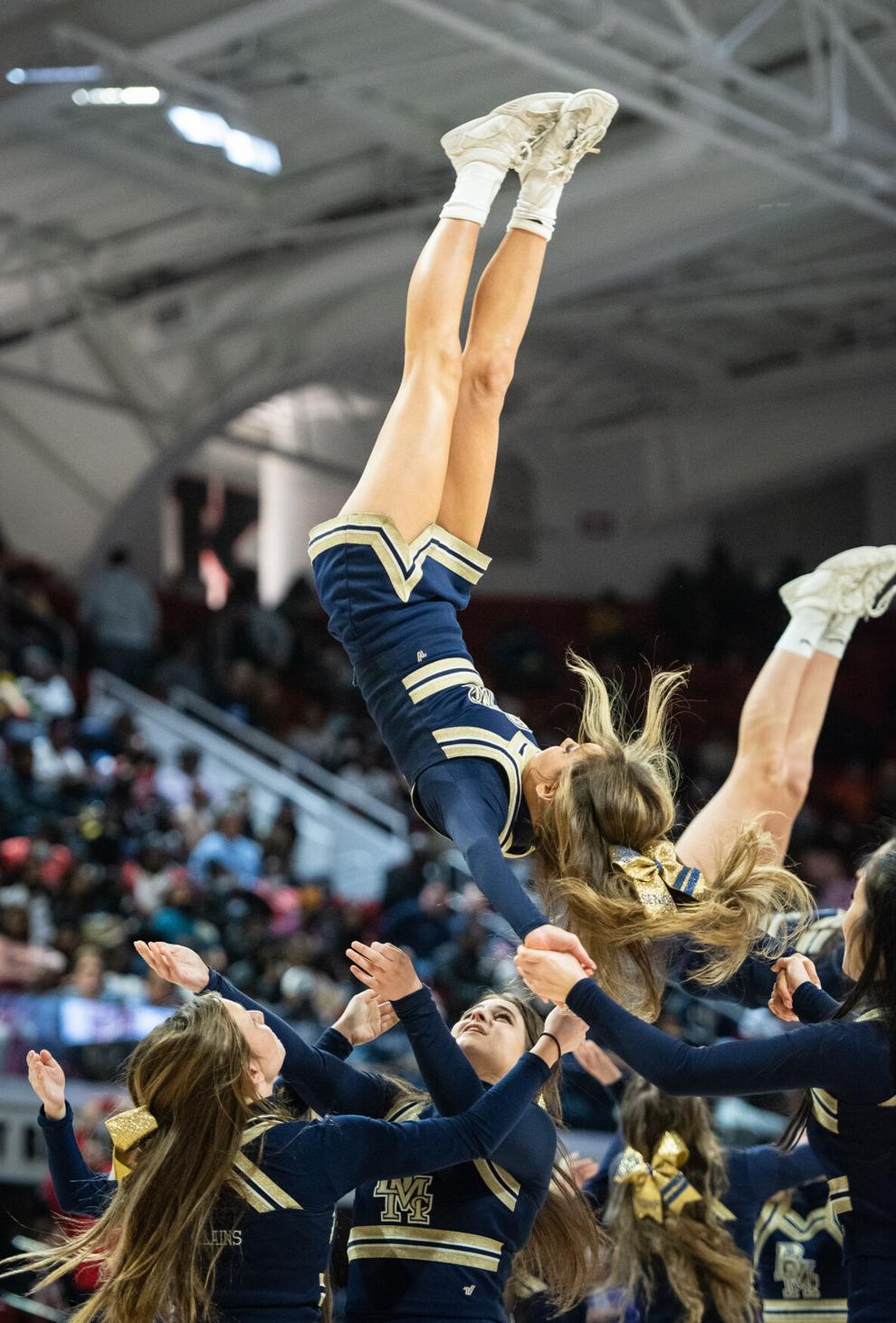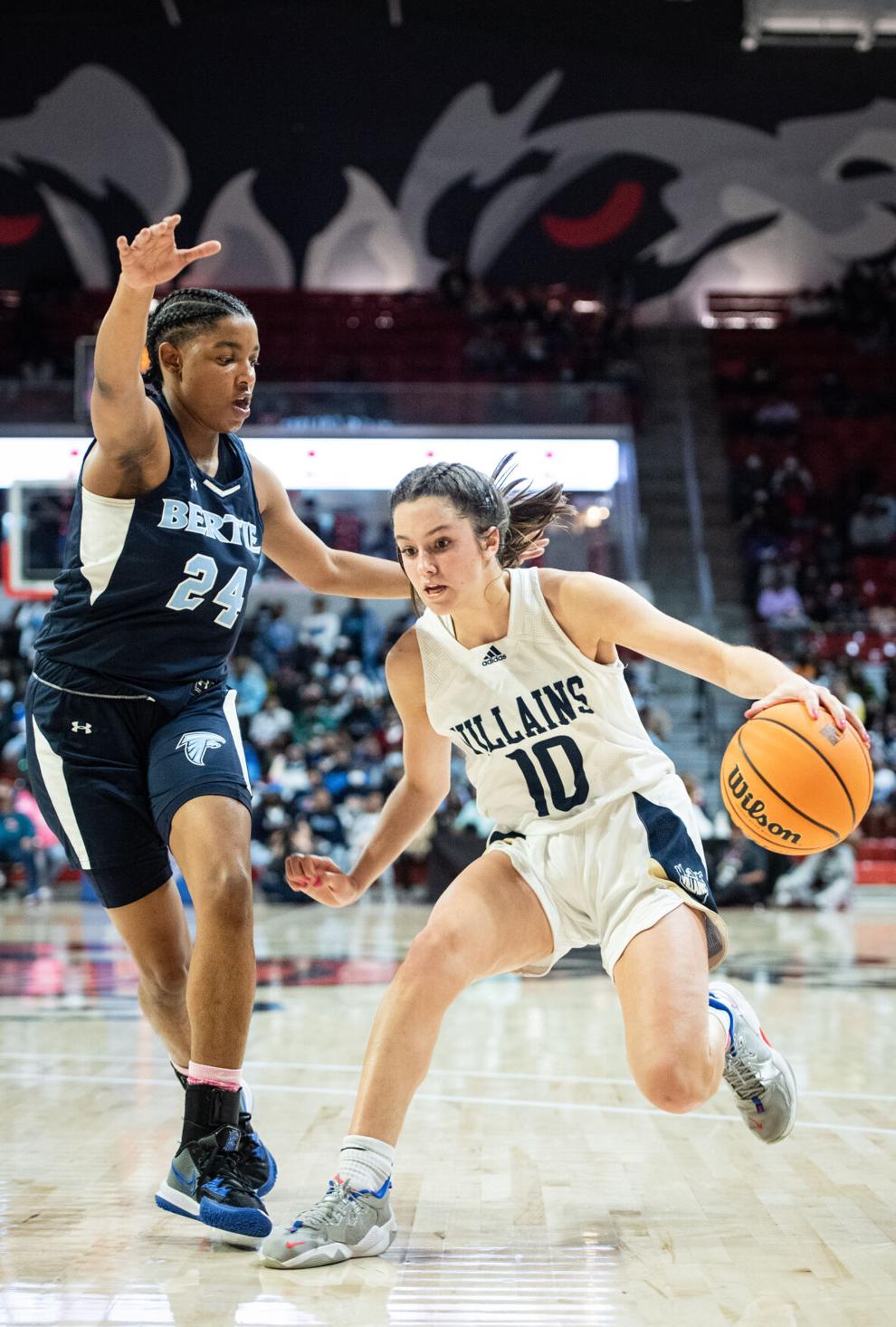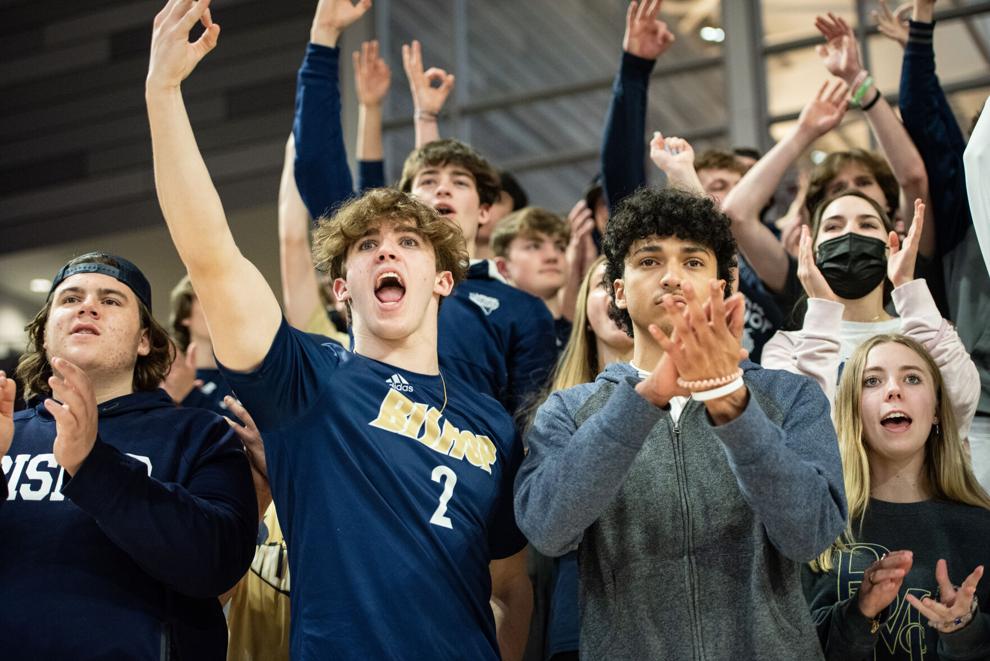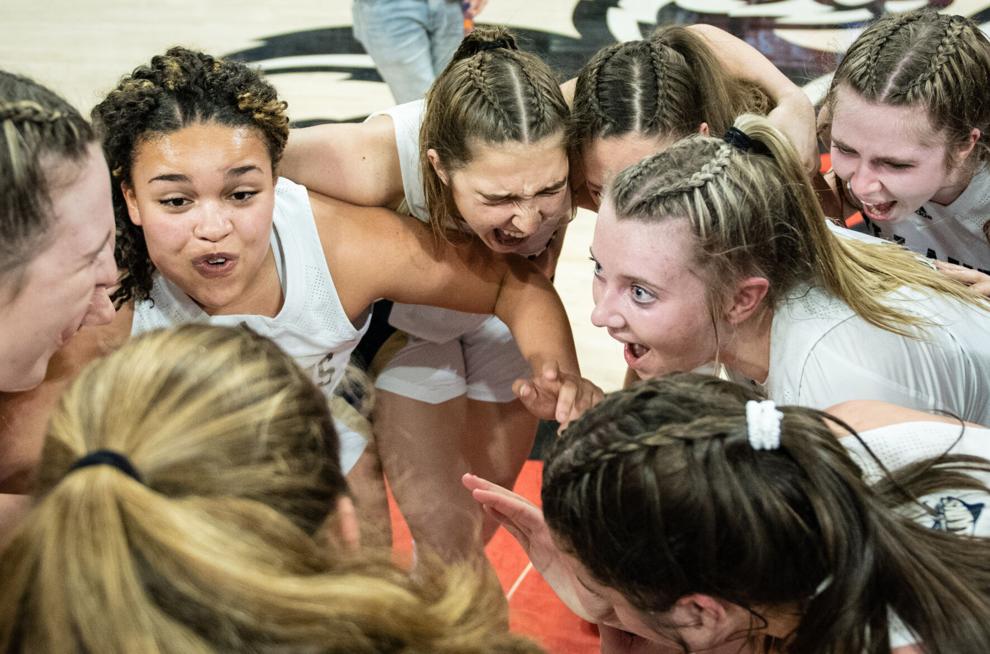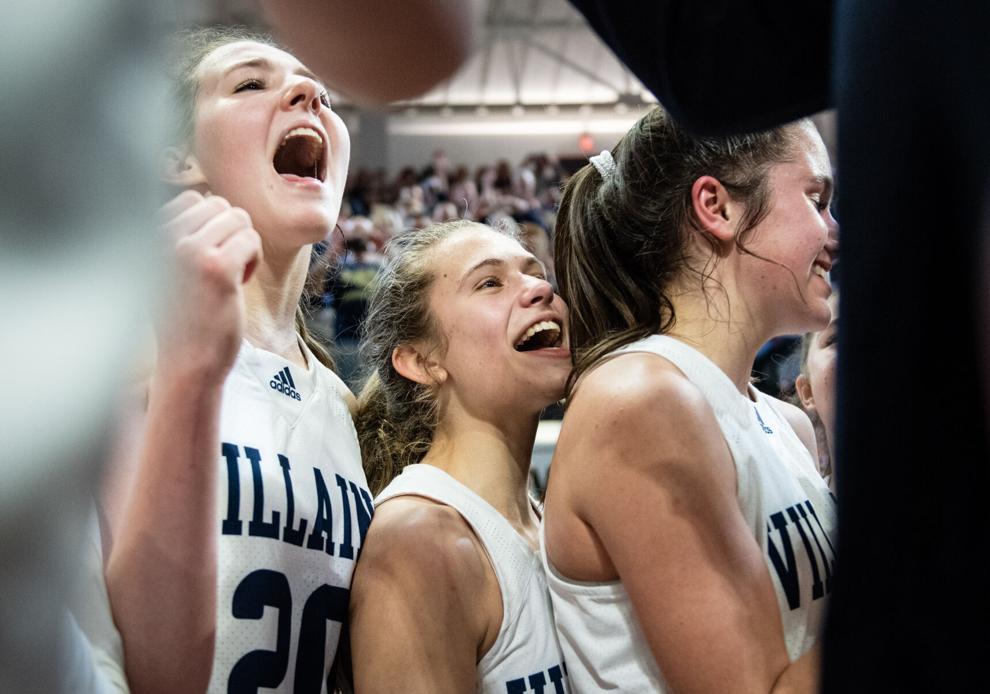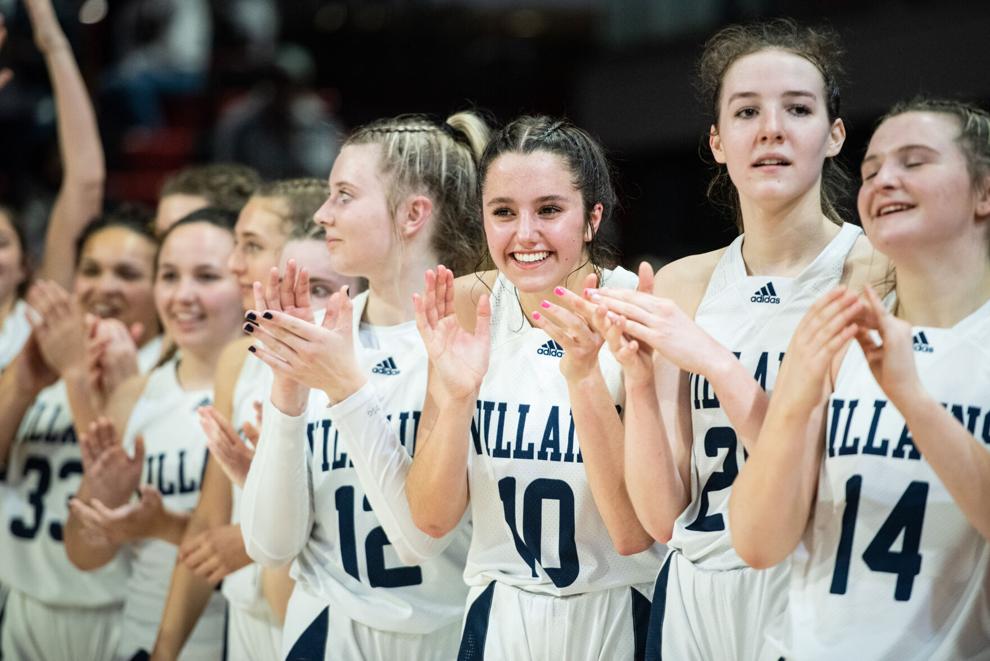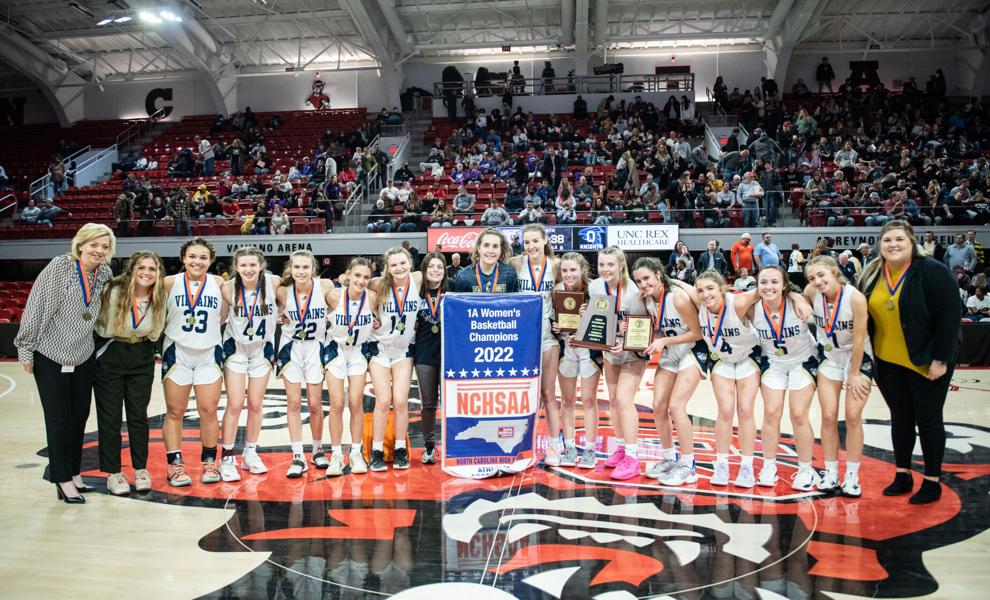 Contact Joe Sirera at 336-373-7034 and follow @JoeSireraSports on Twitter.
Get local news delivered to your inbox!