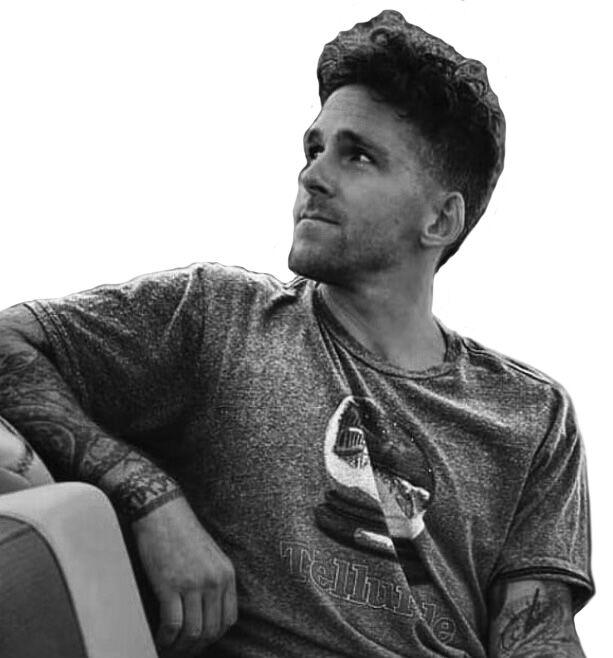 Thanks to the hard-hitting journalists at renowned literary source Buzzfeed, I have learned that when you run out of stuff to write about, make a list. So, with very little pomp and no circumstance whatsoever, here's some stuff to buy for the people who eat food and drink drinks in your life.
When I see you next year (har har), we'll ­return to our regular cocktail-inspired corner.
The Kunz Spoon
It's just a spoon. But when is a spoon more than a spoon? The truth is there is no spoon — other than Koonz Spoons. Created by Gray "not Gary it's Gray'' Kunz in the early '90s, these spoons have been ubiquitous in restaurants for years, and they are great to have at home. They have many uses, from serving to tasting, and when you eat a giant bowl of cereal, it's cool to use a big spoon.
Sharp knives
I should have led with this one. I think this is the most important thing you can have in your kitchen. It's the second thing I check out when I'm in someone's house, right after I look in the fridge. You can get some decent knives in the $150 range, or you can go the Instagram route and get something from Misen. They make a perfectly serviceable chef's knife for around $75 (they also make awesome, affordable carbon steel pans). But the key here is going to be buying a sharpening stone. You could buy a $400 knife, but if the recipient doesn't keep it sharp, then it's just going to be the same as those plastic safety knives at Walmart. You can get a pretty decent stone on Amazon for like 15 bucks, or you can buy a nicer kit in the 50-bucks to 100-dollars range. And when do bucks become dollars? I think after 100 of them?
Mini spatulas
I just bought some of these, and they are great for any smoothie or juicing enthusiast — and just a good all around tool to have in your kitchen.
Anyday cookware
Here we will divert to talk about Dave Chang. He's pivoted from celebrity chef life to just being a straight-up celebrity. Even his empire wasn't immune to the effects of COVID — several of his established and successful restaurants have closed. Chang himself began to pivot a few years earlier into the world of podcasts (more on this later) and excellent food centric TV shows: "Breakfast Lunch and Dinner," both seasons of "Ugly Delicious," and the first and maybe the best season of "Mind of a Chef" (narrated by the food-world Morgan ­Freeman aka the late Anthony Bourdain). He also began producing a line of food products, including next level packaged ramen, seasoning salts (savory for the win), and sauces (Momofuku soy will ruin Kikkoman for you forever, so purchase at your own risk.)
But the Anyday was a game-changer for me. Essentially it is an attractive, microwaveable dish with a ventable lid. Trigger warning: Microwaving food preserves more nutrients than conventional methods. If you are still reluctant to use your microwave, Chang has an excellent podcast episode where he debunks microwave myths with Boston University Professor Greg Blonder. The good people at Anyday have also released a plethora of recipes for cooking in the microwave. I use my Anyday and my microwave, at least in some way, for every meal I cook.
Zojirushi rice cookers
Forget the Instant Pot. I mean, it's fine for a pressure cooker and I've had mixed results with the airfryer. But the kitchen gadget every person should have is a Zojirushi rice cooker. Perfect rice every time. You can also cook a lot of different stuff with numerous presets. It also plays a nice little song when the rice is done.
Local stuff
An egg subscription! Every week in the summer, I get eggs from the farmers market. Every fall when the farmers market ends, I start to panic. Then I did a little research, and many local farms offer egg pick-up locations. Check out Dooley Creek's program in Carbondale.
A Marble Distilling barrel club membership has a decent price tag, but could be the sort of gift you and your siblings buy for your dad under the pretense you might use the room and whiskey for family gatherings, but we all know it's probably going to be just you sneaking in there to sip off the barrel once or twice a month. It's interesting to taste the whiskey as it ages, and when it's all said and done you get about 15 to 20 750-milliliter, custom-labeled bottles of a unique whiskey.
That's all for now. Looking forward to 2022 and telling you about more delicious things to eat and drink.