1 min ago
Nasdaq on pace for its worst two months since 2008
From CNN Business' Paul R. La Monica
The Russian bear has led to a bear market for tech stocks. The Nasdaq briefly fell more than 20% below its all-time high before recovering a bit. But if stocks don't rebound further soon, the FAANGs and other big techs just might end up having their worst two-month stretch since the depths of the Great Recession.
The Nasdaq was down 9% in February as of late Thursday morning, with just two trading days left in the month. The tech-heavy index plunged about 9% in January too.
The last time the Nasdaq had this bad of a downturn was in the 2008 Global Financial Crisis. The Nasdaq plunged nearly 12% in September 2008, another 18% in October of that year and 11% further in November 2008.
The Nasdaq fell 10% in March 2020 too, but that turned out to be a brief bear market at the start of the Covid-19 pandemic. Rising oil prices due to Russia's invasion of Ukraine could lead to a deeper and longer pullback for techs if investors shift money into energy stocks and other safe havens.
Facebook owner Meta Platforms (FB) has now plummeted more than 40% this year. Netflix (NFLX) has plunged nearly 40%. Nvidia (NVDA) and Tesla (TSLA) are each down about 25% while Microsoft (MSFT), Amazon (AMZN), Apple (AAPL) and Google owner Alphabet (GOOGL) have all dropped between 10% and 15%.
Meanwhile, Chevron (CVX) is up 15% in 2022 and Exxon Mobil (XOM) has soared nearly 25%.
1 hr 43 min ago
'Almost certain' Biden will release emergency oil reserves, RBC says
From CNN's Matt Egan
Faced with $100 oil and soaring gasoline prices, President Joe Biden is very likely to release another round of barrels from America's emergency oil stockpile, RBC Capital Markets said Thursday.
"Saudi Arabia remains very reluctant to alter the current OPEC easing schedule, hence it looks almost certain that the White House will soon announce another strategic SPR release through the IEA," Helima Croft, head of global commodity strategy at RBC Capital Markets, wrote in a note to clients.
Croft, a former CIA analyst, added that the size of the release will "likely be larger" than the one announced in November that provided just modest relief to American drivers filling up at gas pumps.
Although emergency oil releases can help cushion the blow from supply shortages, they won't solve the underlying supply-demand imbalance that drove energy prices to seven-year highs even before the invasion of Ukraine.
It's worth noting that even if the United States doubled the size of its November SPR release, that would only amount to 24 hours of world supply.
Beyond energy, RBC's Croft noted that Russia's role as a "commodity superstore" to the world raises the risk that the crisis will "exacerbate the current global inflationary dynamics."
Croft said the food price inflation risk stemming from this conflict "appears acute" because Russia and Ukraine account for a combined 25% of global wheat exports and Ukraine alone for 13% of corn exports. RBC added that Russia is the largest producer of ammonium nitrate, a key component in fertilizer.
36 min ago
Stocks plunge after Russia invades Ukraine
From CNN Business' Paul R. La Monica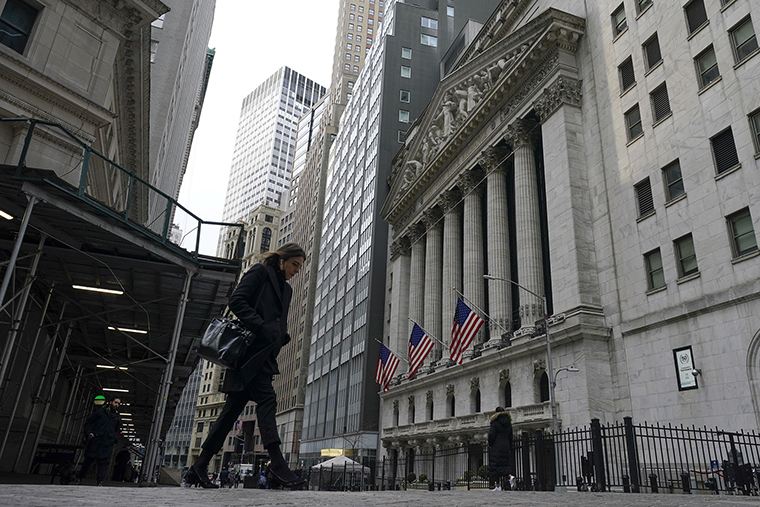 US stocks plummeted Thursday morning along with markets around the world following Russia's attack on Ukraine. The tech sector is getting hit particularly hard. The Nasdaq Composite plunged into bear market territory, a more than 20% drop from its all-time highs. 
2 hr ago
Gold shines. It is still the top global market uncertainty hedge
From CNN Business' Paul R. La Monica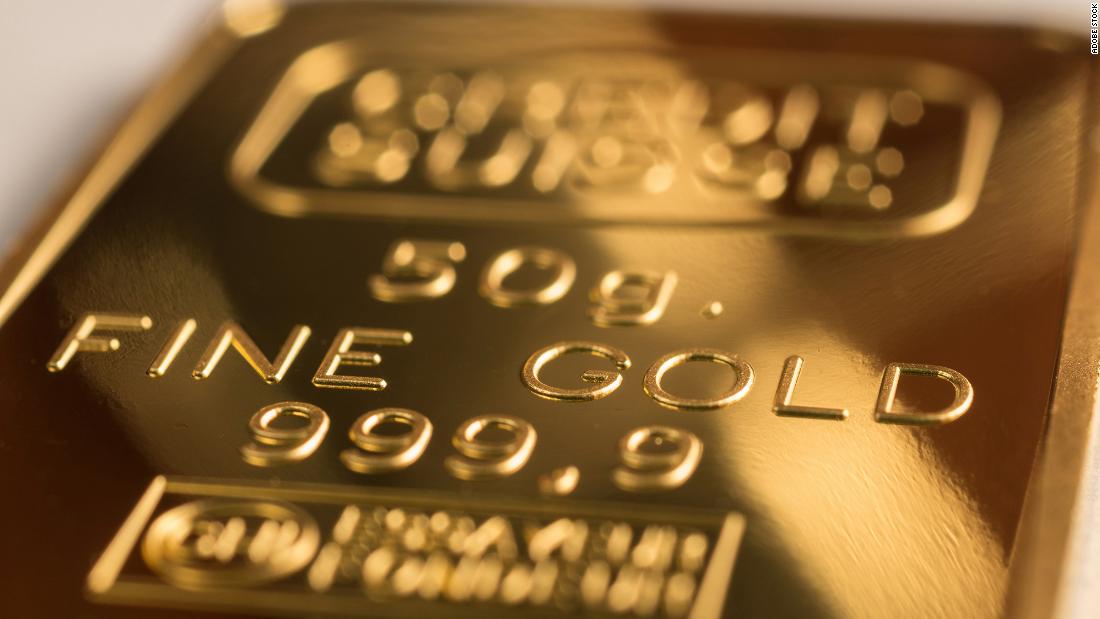 Just about every major financial asset on the planet is tumbling Thursday following Russia's invasion of Ukraine. There are two notable exceptions though. Oil, unsurprisingly, is up. And so is gold.
The yellow metal clearly remains the market's preferred way to hedge against volatility and geopolitical turmoil. (Sorry, bitcoin.) Gold prices were up 3% Thursday morning to about $1,960 an ounce. Next stop, all-time high? Gold hit a record above $2,000 during the early part of the pandemic in 2020.
"Investors are parking their capital into safe haven commodities, which include gold, which provides investors a hedge against uncertainty and rising inflation," said Naeem Aslam, chief market analyst with AvaTrade.
Gold has now rallied nearly 8% so far this year. Major mining stocks, including Newmont (NEM), Barrick Gold (GOLD) and AngloGold Ashanti (AU), all posted solid gains Thursday too.
2 hr 10 min ago
Global energy group warns against supply disruptions after Russia attacks Ukraine
From CNN's Matt Egan
The International Energy Forum called on world leaders Thursday to avoid supply disruptions that would only drive oil prices higher in the wake of Russia's invasion of Ukraine. 
"We urge producer and consumer countries to have a sensitive focus on energy market stability and prevent any disruption to supplies that could lead to further increased prices and heightened volatility," Joseph McMonigle, secretary general of the International Energy Forum (IEF), said in a statement.
The comments come after Russia's attack on Ukraine sent Brent crude oil spiking more than 8% to $105 a barrel, a fresh seven-year high, setting off alarm bells in financial markets around the world. 
Russia is the No. 2 oil producer in the world and the second-biggest exporter of crude oil. 
"Security of supply is going to be even more essential for market stability going forward than in the past due to the heightened uncertainty. Sustained high energy prices are detrimental to consumers and the global economy," McMonigle said. 
The IEF, a group that advises energy importing and exporting nations, said it held a video call with a senior Japanese diplomat on Thursday to discuss the energy prices spike and the outlook for the future. 
 The IEF said the Japanese official, Ono Keiichi, director general of the economic affairs bureau at the Ministry of Foreign Affairs, was "seriously concerned" by soaring oil prices. 
President Joe Biden pledged earlier this week to shield Americans from the pain of high energy prices. Biden said US officials are working with producing and consuming nations to blunt the impact. The remarks hinted at the potential for another coordinated release of emergency oil reserves, akin to the one that had a brief impact on energy prices last fall. 
A White House official told CNN Thursday the administration is "pleased" to see public comments aligned with Biden's message, including from the International Energy Agency and officials in Japan and Australia.
Those comments reflect "our common focus and willingness to address significant market volatility or supply shortages that may result" from the Russia-Ukraine conflict, the White House official said. 
2 hr ago
The recovery was stronger than we thought last year. Here's why it didn't feel that way
From CNN Business' Anneken Tappe
While Russia's attack on Ukraine is keeping investors and global markets on their toes this morning, there was also some new economic data.
The recovery was stronger than initially thought in the fourth quarter of last year, new data from the Commerce Department showed Thursday. But for many Americans it didn't feel that way.
US gross domestic product — the broadest measure of economic activity — grew at an annualized pace of 7% between October and December, just above the 6.9% that was first reported in January and in line with economists' expectations.
While the recovery was chugging along comfortably, Americans faced soaring prices and a new wave of infections and virus-mitigating restrictions spurred by the Omicron variant of the coronavirus.
Fourth quarter inflation stood at 6.3%, according to the price index tracking consumer spending, slightly less than the 6.5% initially reported. Stripping out food and energy costs, however, price hikes accelerated faster, with core inflation at 5% rather than the 4.9% first reported.
2 hr 45 min ago
Fear grips the global markets and volatility soars
From CNN Business' Paul R. La Monica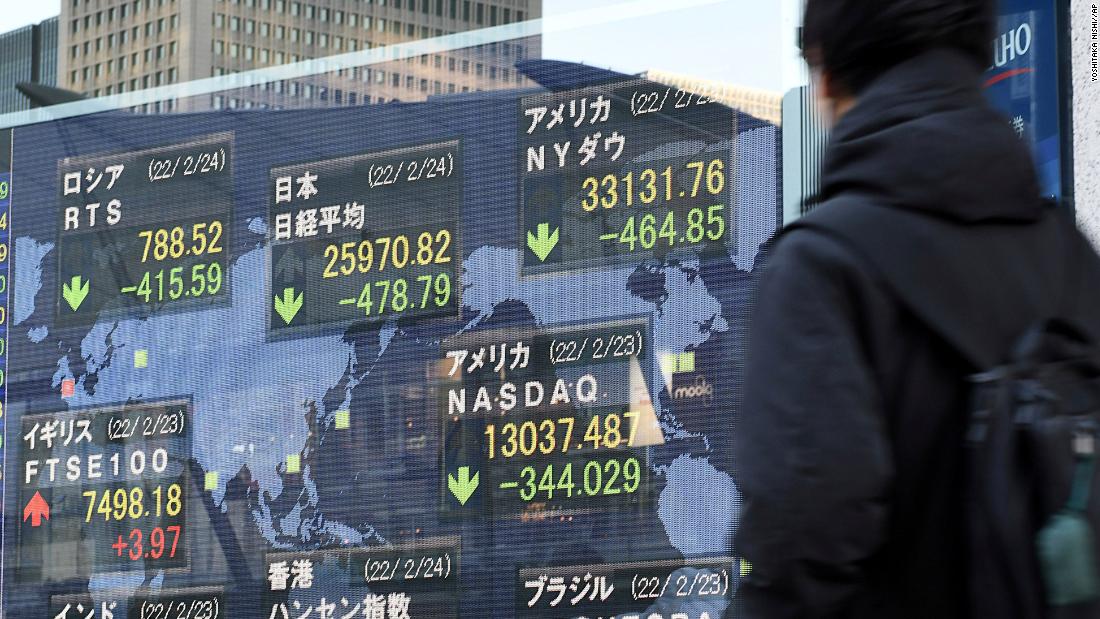 Stocks around the world are tumbling and US market futures are plunging following Russia's attack on Ukraine. Investors are afraid. Very afraid.
The VIX, a market volatility indicator that's often referred to as Wall Street's fear gauge, soared 20% Thursday morning. The VIX has skyrocketed more than 50% in just the past week and has more than doubled so far this year.
The surging VIX is one reason the CNN Business Fear & Greed Index, a measure of investor sentiment that looks at volatility and six other market indicators, is now hovering near Extreme Fear levels. Four of the index's seven components are already in Extreme Fear territory.
"Russia is very interconnected with firms throughout the world. The consequences of Russia being cut off from the global financial system are unclear, and this uncertainty could prove disastrous," said Peter Kelly, assistant professor of finance in the University of Notre Dame's Mendoza College of Business.
Still, some think today is the day to go bargain hunting.
"The reaction to the global events is panic selling which will create a major buying opportunity," said Ivan Feinseth, chief market strategist of Tigress Financial Intelligence
3 hr 32 min ago
Oreo maker and Coke bottler close up shop in Ukraine
From CNN Business' Jordan Valinsky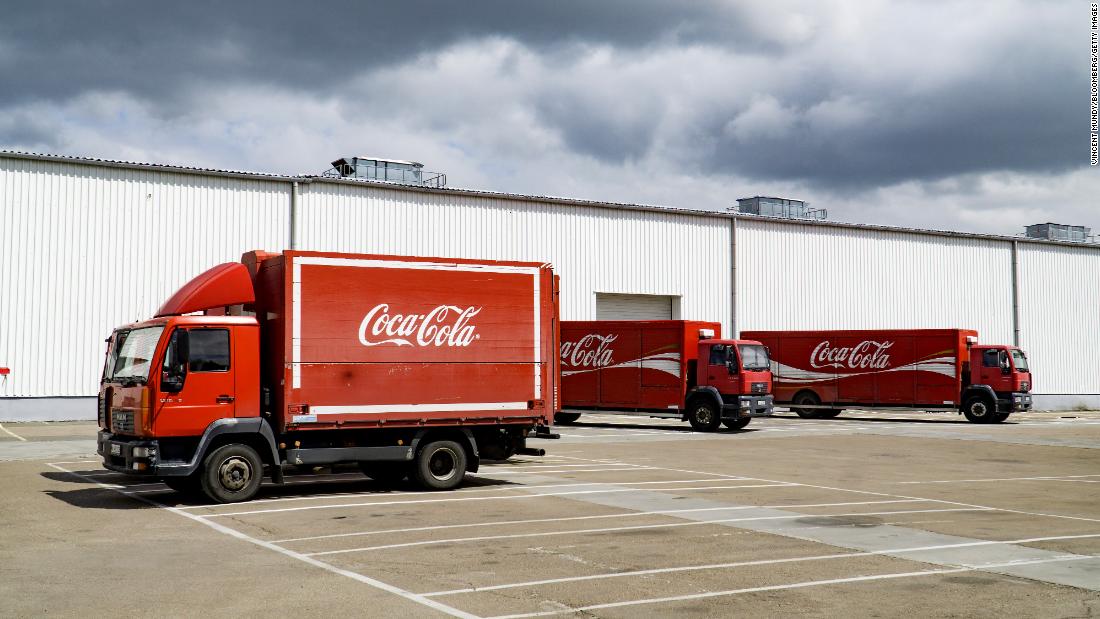 A number of companies have suspended production or limited manufacturing output in Ukraine because of the Russian invasion early Thursday.
Companies that made those announcements include Carlsberg, a Coca-Cola bottling company, snack maker Mondelez (MDLZ) and steel manufacturer ArcelorMittal (AMSYF). They join a number of airlines that have already suspended operations to Ukraine as its airspace has been closed.
Russia's invasion of its neighbor has roiled global stock markets and sent its currency to record-low levels.
3 hr 59 min ago
Dow futures tumble 800 points as Russia invades Ukraine
From CNN Business' David Goldman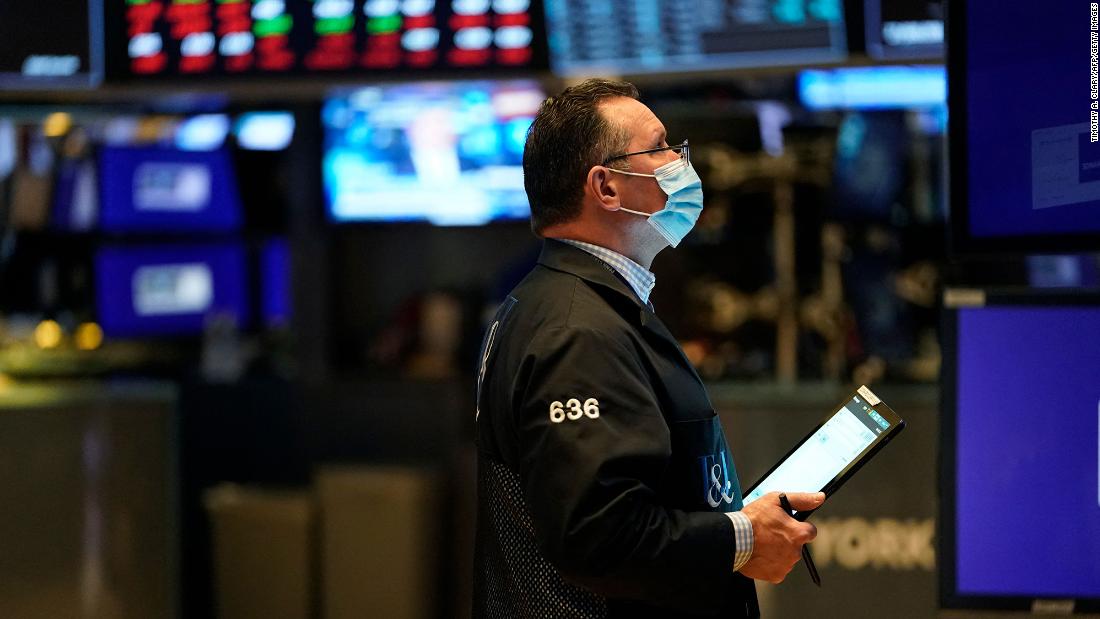 US stock futures tumbled after Russia launched a full-scale attack against Ukraine Thursday. Investors fled stocks for safer havens, including oil, gold and bonds.
US oil rose more than 8% to nearly $100 a barrel for the first time since 2014, and Brent crude hit $105 a barrel.
Gold surged 3% to more than $1,970 a troy ounce.
The 10-year Treasury yield grew to 1.98%.
Dow futures were down 800 points or 2.4%.
S&P 500 futures tumbled 2.39%.
Nasdaq futures were 3% lower, and that index is set to open in bear-market territory.