Editor's note: This is the first part of a series about the state of foster care in East Texas. 
Dressed in blue and yellow, 5-year-old Rose Maples ran around a Hallsville playground in mid-November when a butterfly caught her eye. She stopped running and started following the insect's fluttering wings to some bushes with flowers.
The butterfly took off over her head, and she turned to her mother to ask if she could go down the slide before greeting new people at the park.
Rose, who has some developmental delays and special needs, was 7 weeks old when she went into the foster care system and was placed with Joey and Jody Maples of Longview.
Not long after the Maples family brought her home, Jody started noticing that something was wrong when it came to feeding Rose. Within two months, tests determined the child was silently aspirating milk into her lungs.
Rose was taken to a children's hospital and given a feeding tube. When she came home, doctors were unsure if she would ever walk or talk. Now, she chases butterflies.
Jody and Joey Maples call Rose their "miracle baby." 
"She loves people, and you can see that she leaves 'footprints' wherever she goes," Jody Maples said.
The couple adopted Rose in 2017, and they believe believe the placement likely saved her life.
Rose's story is similar to that of hundreds of East Texas children during any given month, although many have different outcomes.
In the past year, the region has averaged almost 1,000 children per month sleeping in foster care, according to the Texas Department of Family and Protective Services.
Gregg and Smith County are in the department's Region 4, which also includes 21 other counties.
In Gregg County, there has been an average of about 120 children in foster care each month for the past year with more than a quarter of those placed out of the region each month and more than 75% of those placed out of the county.
Attorneys, judges and representatives with nonprofit groups serving foster children and their families say that capacity shortage also exists in East Texas.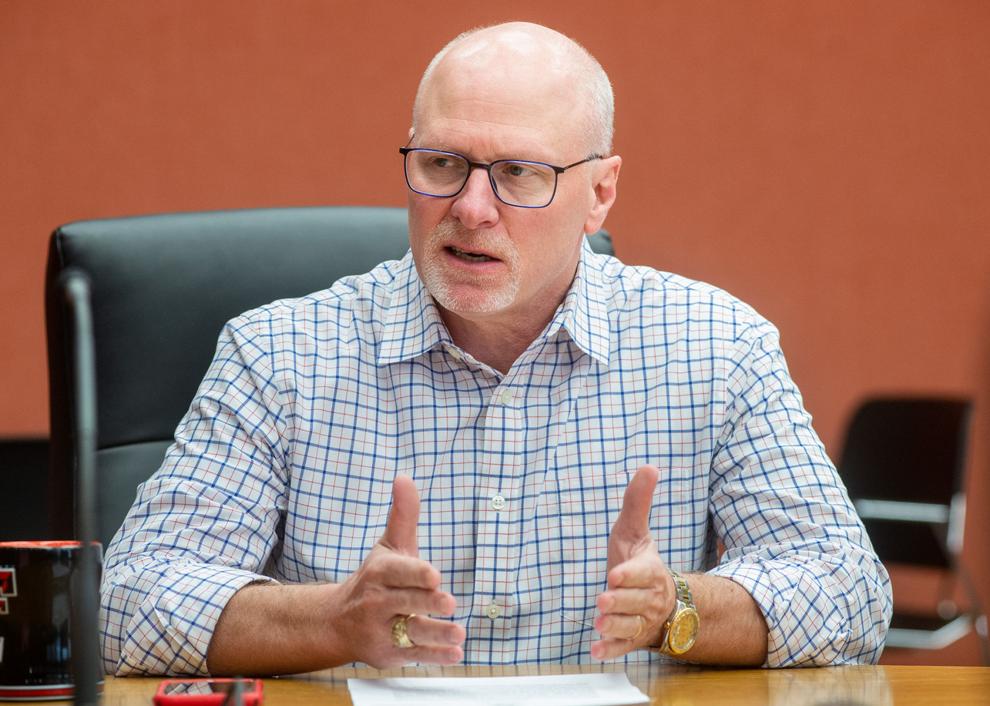 "There's no question that there's a need for more foster homes in the Longview area," said Tim Womack, Gregg County 307th District Court judge. "It's not a new issue."
Womack, whose court deals with child welfare issues and who often must sign off on a child's removal, said he believes the need for more homes is growing.
"Of course, any CPS case is too many, but we've got way too many," he said.
Capacity shortage
Region 4 stretches from Anderson County in the southwest to Bowie County at the northeast corner of the state. Gregg and Smith counties easily have the highest number of foster care children each month. In the past year, the number of foster children in Gregg County has accounted for roughly 12% of the region's total children in foster care. In November, the latest month for which data is available, there were 109 children in foster care in Gregg County. Of those, 82 were placed out of the county, and 28 were placed out of the region.
A capacity shortage exists throughout the state. The Houston Chronicle reported this past month that at least 65 Texas foster care operations have closed, resulting in an all-time high for a shortage of placement options.
Wendy Robuck is a regional foster care and adoption supervisor for Buckner International, a nonprofit agency serving children and families that provides training for foster families and assists in child placement.
Robuck, who is based in Lufkin, said she has been working with the foster care system for 15 years and that although there has always been a need for more foster families, the need has grown.
"We're seeing it more recently because there are centers that have shut down," she said. "There are fewer people coming forward to do foster care."
Within the region, there are children awaiting placement in a foster home under 24/7 watch by Child Protective Services, she said.
"It just impacts their trauma. It adds even more trauma because there is no consistency," Robuck said. "We want stable homes for kids because these kids have gone through so much and they've lost everything. Can you imagine losing your family, losing your siblings, losing your community, your school, and then having to go stay in a hotel room or a CPS office and not even having the same caregiver that you can go and rely on? With a foster family, and even with the treatment center, there's consistency. There's somebody there that you can count on, that you can talk to and that you can get services through."
Region 4 is one of 11 Department of Family and Protective Services (DFPS) regions in the state. Child Protective Services, or CPS, is a division under the DFPS umbrella. CPS workers handle foster care cases.
In November, there were more than 13,400 children in foster care across the state, a decrease from September when the number was more than 14,300.
Region 4 is ranked seventh in number of foster children, which puts it in the middle third, according to state data. Of the 900 children in foster care in the region, about 490 are in foster homes within the 23-county region, which is about 55%. Of those, only 144 are placed within the same county in which they lived. That is 16% of all the children in foster care for the region.
More than 400 children are placed out of the region, some as much as six to eight hours away. About 750 — or 84% — of children were placed outside of their county.
As of November 2021 in Gregg County, there were 109 children in foster care with 80 placed in the region and 28 placed outside of the region, state data show. Three-quarters of the children were placed outside of Gregg County. There was one child with no placement recorded. In October, there were 120 children in foster care.
The Maples family
"We talked about adoption for years," Jody Maples said. The Maples' have two biological children who are in their later teens.
They knew a friend who became a foster parent through Buckner and decided to begin the process about eight years ago.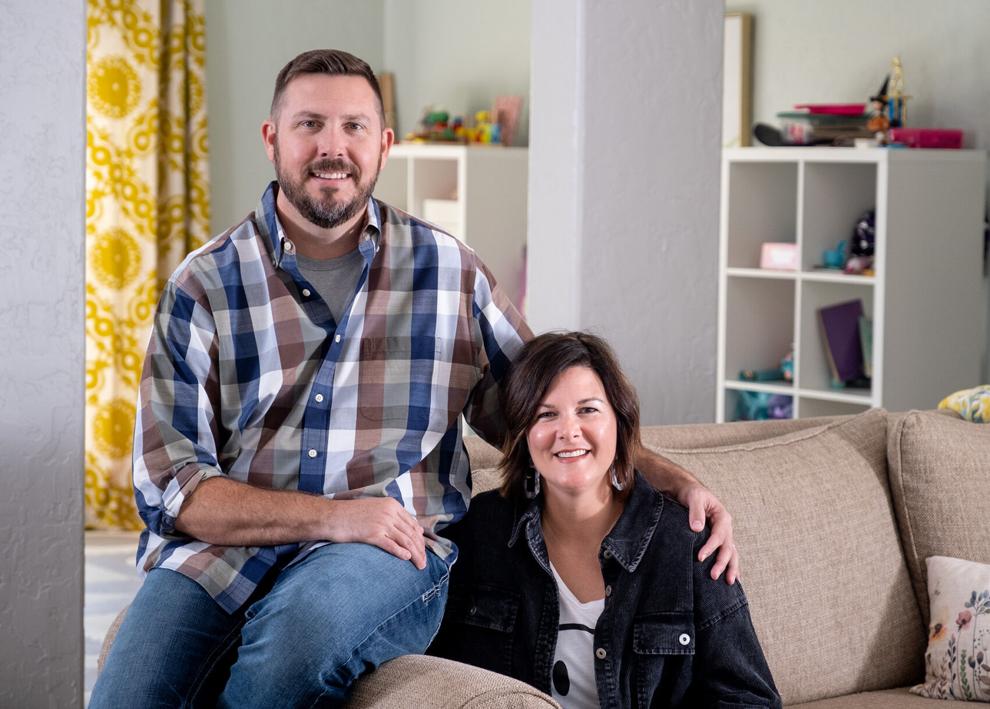 "I just felt like it was what we needed to do," Jody Maples said. The process for classes and licensing took nine months. Within a week or two of becoming a licensed foster home, the couple had their first placement.
"We were real involved with her biological mom and ended up spending time at their house," she said. "We got to see firsthand what drugs can do."
The girl was with them for 11 months before she was returned to her family.
"It was pretty traumatic for us as a family," Jody Maples said of the child's return. "It definitely changes your life. People go, 'I just don't think I could do it. I couldn't give them back.' When we lost (the child), I didn't understand. I was really upset, but we never would have had Rose."
Rose was placed with the Maples family six months later.
Joey Maples said he hopes their story can be used for good.
"It's been tough, there's no doubt," He said. "When Rose came to us, it was pretty evident early on that there was a challenge. But she's worth it."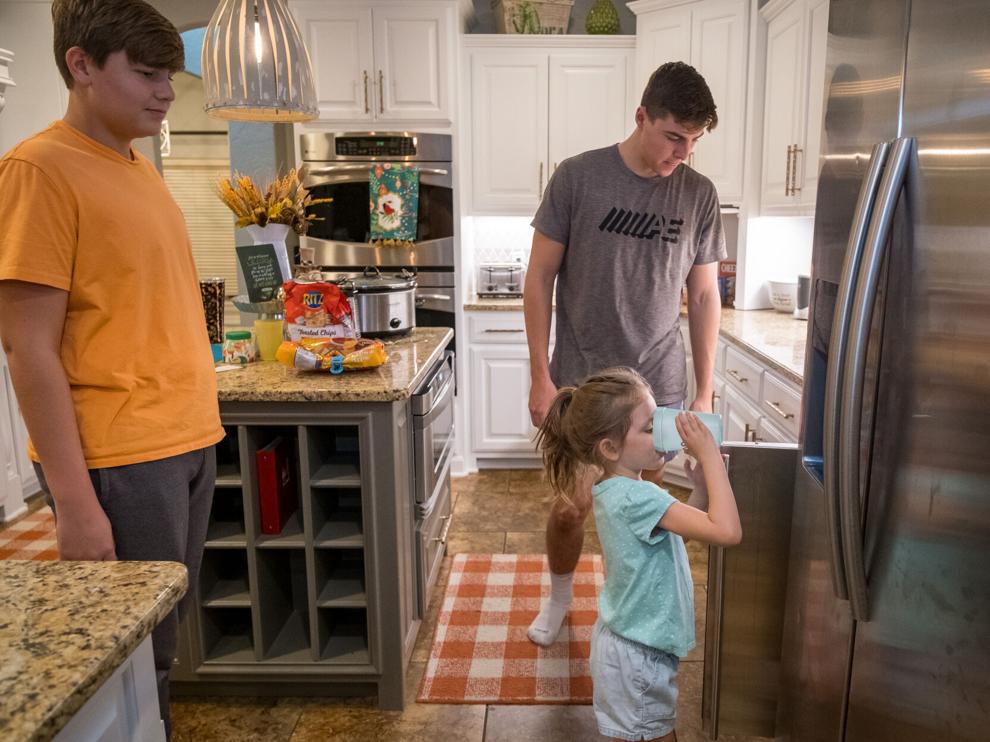 The Maples' sons, Sawyer and Jackson, adore her.
"I've been proud to see the maturity kind of come from both of them," Joey Maples said.
He said seeing Rose's background and knowing her have made the boys into compassionate and empathetic young men.
Rose has not hit all of the developmental milestones a child hits by 5 years old. Jody Maples estimates that she's developmentally probably closer to 3 years old.
"You just focus on every day. What she does well really can bring a lot of joy," Joey Maples said. "If you focus on all the things that she hasn't mastered yet or hasn't accomplished, you can really get frustrated."