After all the challenges 2020 brought, residents were hoping for a clean slate in 2021. In some cases, the year delivered with the return of several mainstay events and positive additions to the city. But the year wasn't without its own unique challenges.
Take a look back at top stories from the Tyler area, chosen by Tyler Morning Telegraph editors:
Unprecedented weather
Snow isn't completely unheard of in East Texas, but it is rare – and certainly not something residents expected to see twice within the first two months of 2021.
January's snowfall saw over 4 inches in Tyler but February's storm was far more epic as it brought along a host of issues.
Record-low sub-freezing temperatures caused a week of lingering snow and ice. Just as snow started to melt, it froze again as temperatures in Tyler dropped as low as -6 causing hazardous road conditions. The historic storm tied with three other events: December 1983, late January/early February 1951 and February 1933.
Thousands were without power and water and the City of Tyler was challenged with keeping its residents safe. Statewide electrical issues struck the city of Tyler water system when rolling blackouts at the Lake Palestine Raw Water Pump Station led to the Lake Palestine Water Treatment Plant going offline. Because of a reduction of water pressure, all city of Tyler water customers were required to boil water before consumption.
On Feb. 26 — about a week after the storm's end — the city reported 110 water main breaks with 68 repaired and 42 pending at that time. By March 9, the 110 water main breaks from the snowstorm had been repaired. Forty-four utility employees worked 3,000 hours of overtime during the storm making repairs and trying to maintain water. First responders gave their all taking care of the community with more than 1,000 calls from Feb. 14-21, and no fatalities were reported during that time.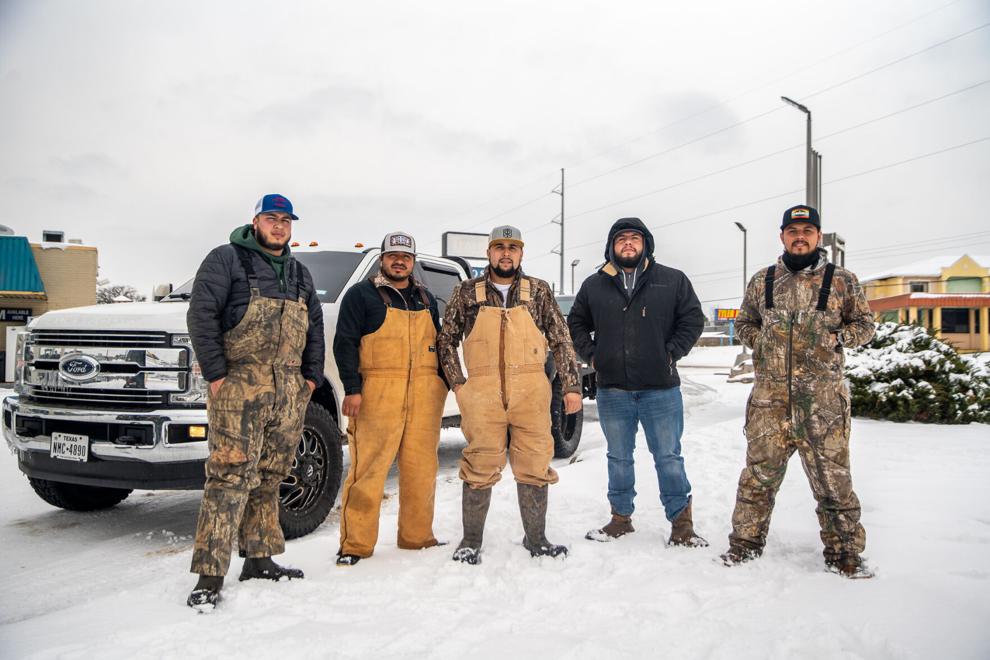 Times of crisis can show the true colors of a community, and Tyler came together when neighbors needed it most. Several groups, churches, businesses and individuals went above and beyond to help those in need. From creating warming stations to booking hotels for the homeless to providing free water and helping vehicles stuck in the snow, Tylerites proved their hearts are big.
Additionally, city officials worked hard to inform residents and stay transparent throughout the storm and developed a comprehensive plan for future severe weather conditions.
Return of events
The year 2020 was unpredictable in many ways and the cancellations of mainstay events were yet another blow to the community's feeling of normalcy. In 2021, several events returned after a COVID-induced hiatus.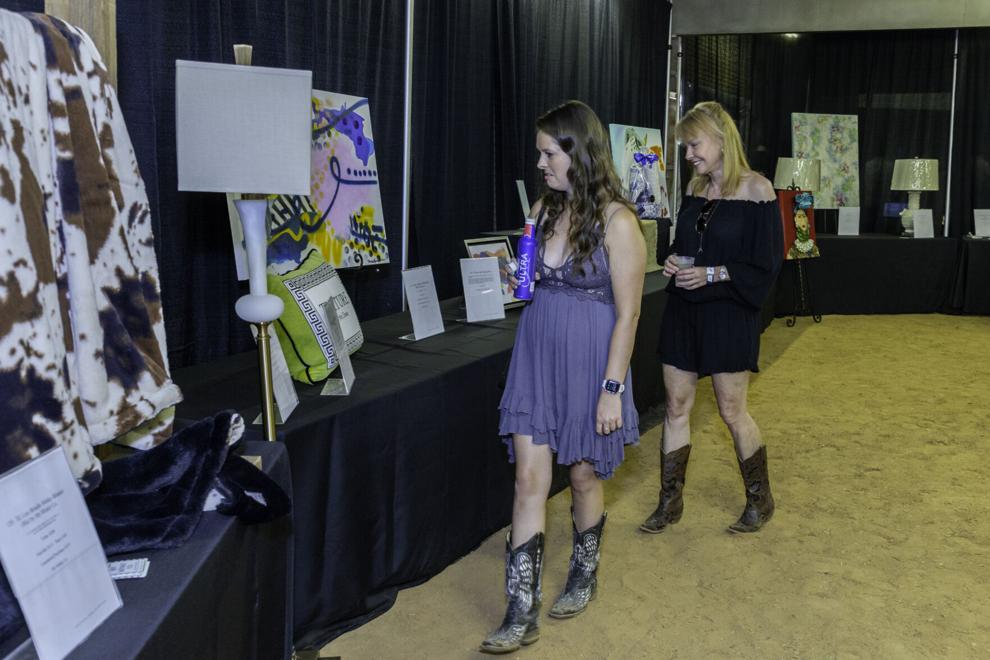 LONGTIME FUNDRAISER RETURNS: The Tyler Cattle Barons' Gala returned in June for its 33rd year with a mission to raise funds for the American Cancer Society. The gala began in 1988 and more than $15 million has been raised locally over the years to support both local and national cancer support services and research.
Even though sponsorships were a challenge due to issues brought on by COVID, organizers were grateful for those who made the fundraiser happen, many of whom have been longtime supporters.
ALL IS FAIR: In late September, the East Texas State Fair returned to the fairgrounds on Front Street for its 105th year. The fair was packed with patrons each day it was open, as carnival rides, games, animals, music and classic fair food were plentiful.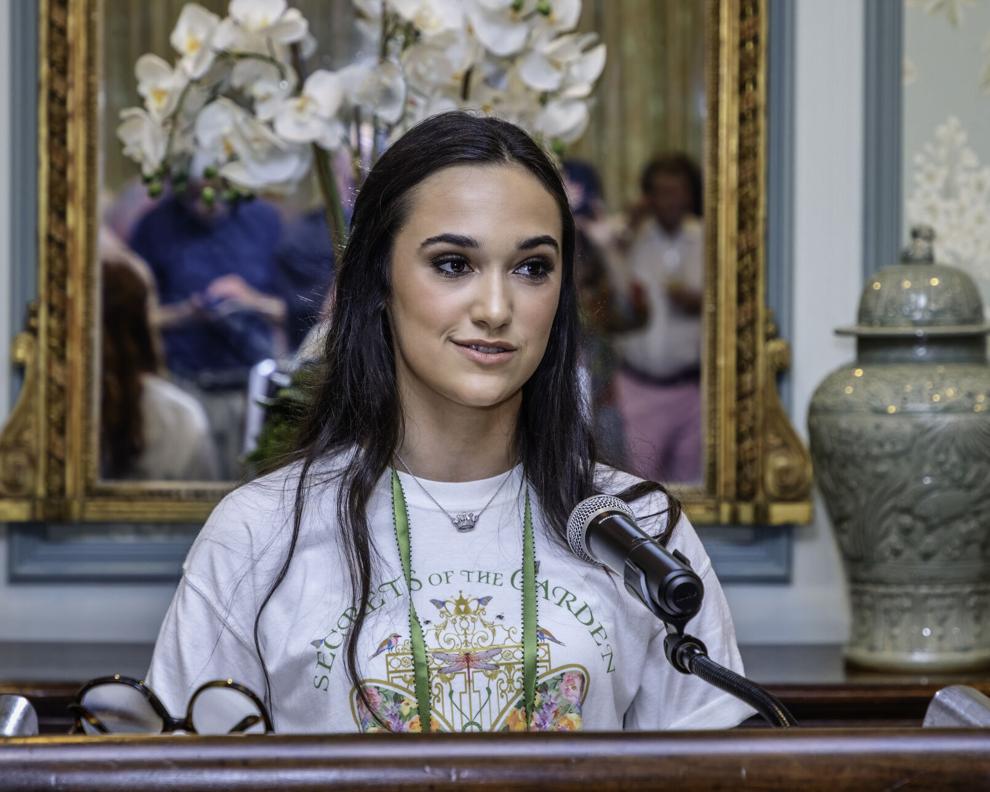 COMING UP ROSES: In October, Tyler's oldest and largest annual celebration was back in action – the 88th Texas Rose Festival. The string of events celebrated Tyler's rose-growing heritage and status as Rose Capital of the United States. According to the Texas Rose Festival Association, the festival's impact is unmatched, bringing in more than $2.9 million into the local economy through tourism, hotels, shopping, dining and more.
RETURN TO STAGE: In November, the East Texas Symphony Orchestra returned to the stage for the first time since January 2020, celebrating its 85th year. The much-anticipated season featured a stellar lineup of performances with Richard Lee, who has been music director since 2012, on the podium and the full East Texas Symphony Orchestra.
Music brings the community together, said Executive Director Robin Hampton. "After the unprecedented year we have had, music is the gift of healing for all," she said.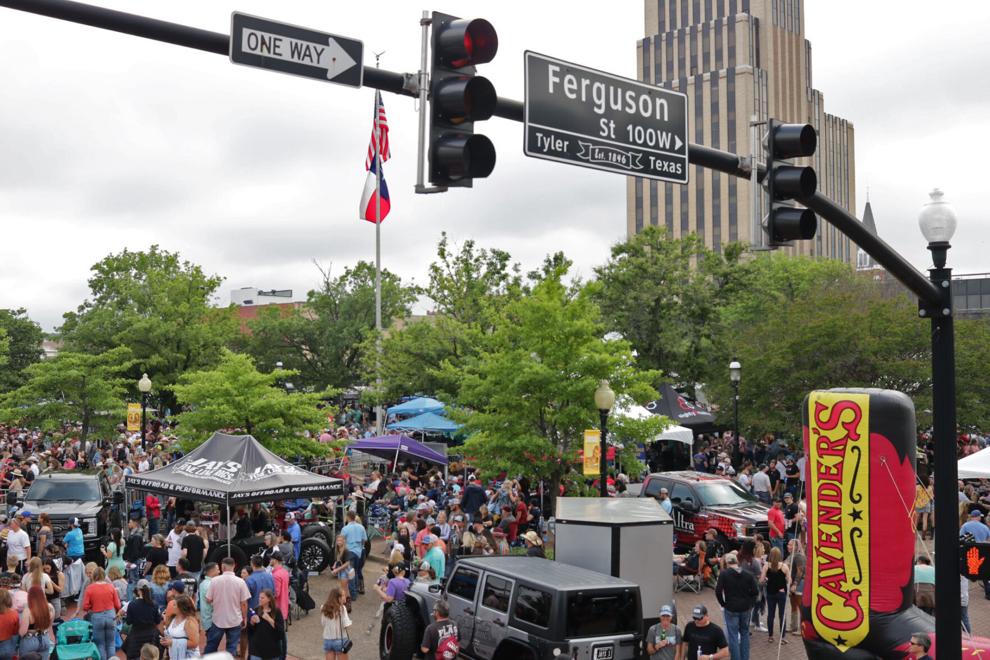 BACK ON THE BRICKS: The Red Dirt BBQ and Music Festival returned to Tyler in May, seeing thousands of attendees and dozens of participating barbecue restaurants. Country music artists filled the downtown brick streets with welcome tunes as the community was just so thankful for "something to do after a year," attendee Alma Salmeron said.
The festival was completely sold out and many vendors even sold out of items in the first couple hours. The musical lineup included Chris Colston, Randall King, Jason Boland and the Stragglers, Josh Abbott Band and Parker McCollum.
TURKEY TROT: For the last 19 years, families have made it a tradition to take part in Tyler's Turkey Trot before their Thanksgiving feasts. In 2020, the annual race was held virtually and saw a lower turnout but it made a comeback in 2021. The in-person race saw approximately 1,300 participants fill the streets near Raquet & Jog in their festive holiday attire.
The overall winner of the 5k Turkey Trot race was 19 year-old Angel Contreras who finished in 15 minutes.
Officials in trouble
A handful of local officials were arrested in 2021.
PRINCIPAL ARRESTED: Former Tyler Legacy Principal Dan Crawford resigned on June 4 after police investigated him the day before for allegedly possessing a controlled substance. A police report stated he was in possession or concealed less than one gram of a "white powdery substance," later confirmed to be .22 grams of cocaine.
On June 28, Crawford turned himself in to detectives and was booked and later released from the Smith County Jail regarding possession of a penalty group one controlled substance in a drug-free zone charge.
ELECTIONS ADMIN RESIGNS: Former Smith County Elections Administrator Denise Hernandez, 54, of Athens, is accused of giving workers colon cleanser they believed was an energy drink. She was booked into the Smith County Jail on June 1 and later released on two assault charges after she turned herself into authorities.
The Smith County Sheriff's Office said two workers reported that on April 27 Hernandez placed colon cleanser in their drinks without their knowledge and without regard for "their pre-existing medical conditions," according to the arrest affidavit. The document stated the cleanser amplified the workers' pre-existing medical conditions and caused them pain.
Hernandez, who was hired in late January, gave her resignation letter on May 3 and the next day she attempted to rescind the request. The Smith County Elections Commission voted to accept Hernandez's original resignation as county elections administrator on May 6 and denied her later statement rescinding the request.
ATHENS MAYOR RESIGNS: Then-Athens Mayor James "Monte" Montgomery was arrested and resigned in June.
Montgomery was arrested on June 3 in Longview on an online solicitation of a minor, sexual conduct charge.
The Texas Department of Public Safety Criminal Investigations Division said Montgomery and three other men were arrested as part of a multiagency undercover sting. Montgomery and the other suspects were arrested when they arrived at an undisclosed location after soliciting sex online with investigators posing as minors, according to DPS.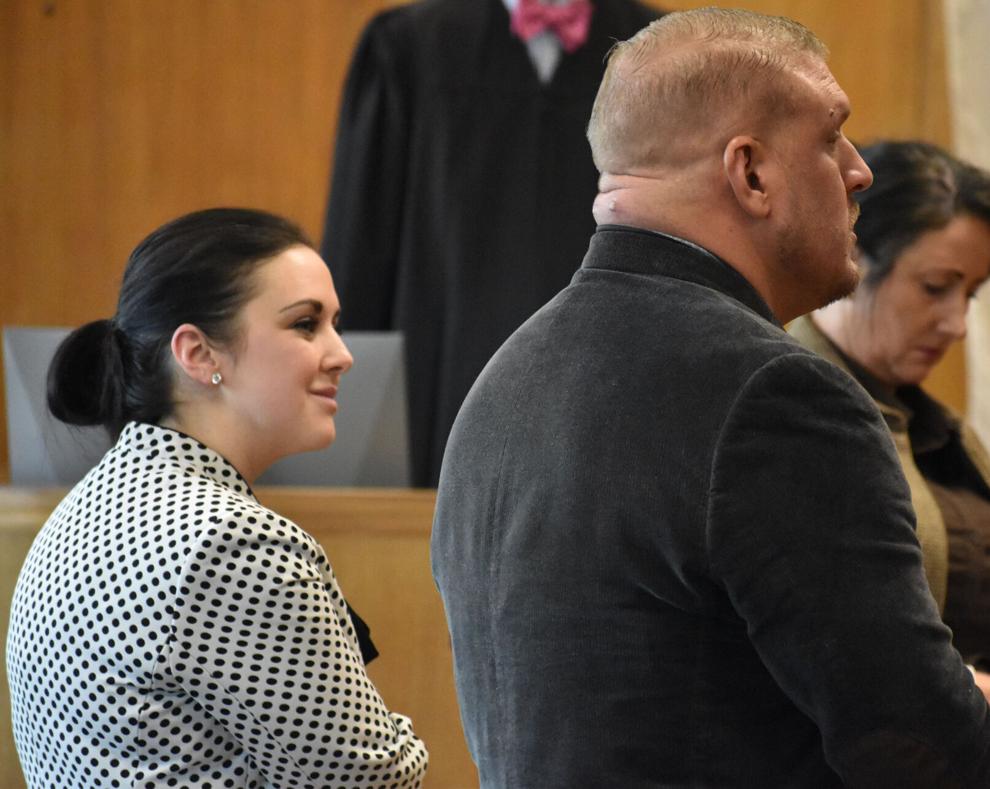 CONSTABLE CONVICTED: Former Constable Joshua Black was convicted of official oppression Sept. 16 and sentenced the next day to six months in the Smith County Jail. He also was fined $4,000 and removed from office. Black was found guilty of using the power of his office to request sexual favors from a woman seeking supervised visitation of her child. Those offenses occurred around July 31, 2020, according to the Nov. 5, 2020 indictments.
A week after Black's conviction, the Smith County District Attorney's Office said Black waived his right to appeal. This allowed the second oppression charge and two counts of prostitution against Black to be dismissed.
Black first became constable in 2019 to fill the vacancy left by Andy Dunklin, who became the Pct. 2 justice of the peace. Black was elected in November to a four-year term, but he was arrested and indicted a few days later for oppression and prostitution.
PASTOR ACCUSED OF THEFT: A Tyler pastor was accused of taking money from an elderly couple and also opened bank accounts without consent from his previous church to pay personal bills, police documents show.
Jerome Rocky Milton, 65, of Tyler, was charged Oct. 2 with two counts of credit or debit card abuse against the elderly and one count of property theft between $2,500 and $30,000.
Milton is the reverend for Open Door Bible Church in Tyler, and according to the arrest affidavit, Milton was helping take care of an elderly couple at church and had the power of attorney and finances for them. An affidavit shows Milton repeatedly used the couple's money to make personal payments on his own behalf.
Milton was coach at Bishop Gorman Catholic School in Tyler for over two decades. He led the school's boys' and girls' track and field teams to 10 TAPPS state championships, including eight straight from 1999 to 2006. In 2018, the track at the school's McCallum Stadium was dedicated as the Rev. Jerome Rocky Milton Track Home of Champions.
CONSTABLE'S OFFICE ARRESTS: Smith County Pct. 1 Constable Curtis Traylor-Harris and two of his deputies were arrested in November and are accused of stealing ammunition, watches, sunglasses, makeup and cash while serving an eviction notice in Tyler, police documents show. The Texas Rangers arrested Traylor-Harris, Smith County Pct. 1 Constable's Office Chief Deputy LaQuenda Banks and Pct. 1 Sgt. Derrick Holman on charges of abuse of official capacity, official oppression and property theft.
According to the arrest affidavit, body camera footage from Banks, Holman and other video shows Traylor-Harris, Banks and Holman rummaged through the residence while the occupant was away. The items reported missing by the resident include four watches, a partial box of .22 caliber ammunition, a box that could contain Apple Air Pods, Oakley sunglasses, Ray-Ban sunglasses, makeup and a safe containing antique coins, quarter collection, military medals, a diploma, a birth certificate and a social security card. More than $750 in cash was also reported missing, the affidavit stated.
JAIL OFFICER: A former Smith County Jail detention officer was sentenced to four years' probation for using the jail clinic to have sex multiple times with an inmate in 2020.
Amanda Gayle Megrail, 26, of Lindale, entered a guilty plea in December in the 241st District Court to a charge of violating the inmate's civil rights. Judge Jack Skeen Jr. sentenced Megrail to four years of deferred adjudication following her guilty plea.
Megrail turned herself in to authorities on Sept. 18, 2020, and was released the same day on a $50,000 bond, according to the Smith County Sheriff's Office and jail records. Prior to the investigation, Megrail was placed on administrative leave without pay. She was later fired.
Megrail told a detective she would meet the inmate after he would complain of chest pain and ask to go to the jail clinic. As her relationship with the inmate grew, Megrail said they started kissing and touching each other, the affidavit read, and Megrail said the incidents escalated into sex.
New buildings
Plans for several new buildings came to fruition in the last year.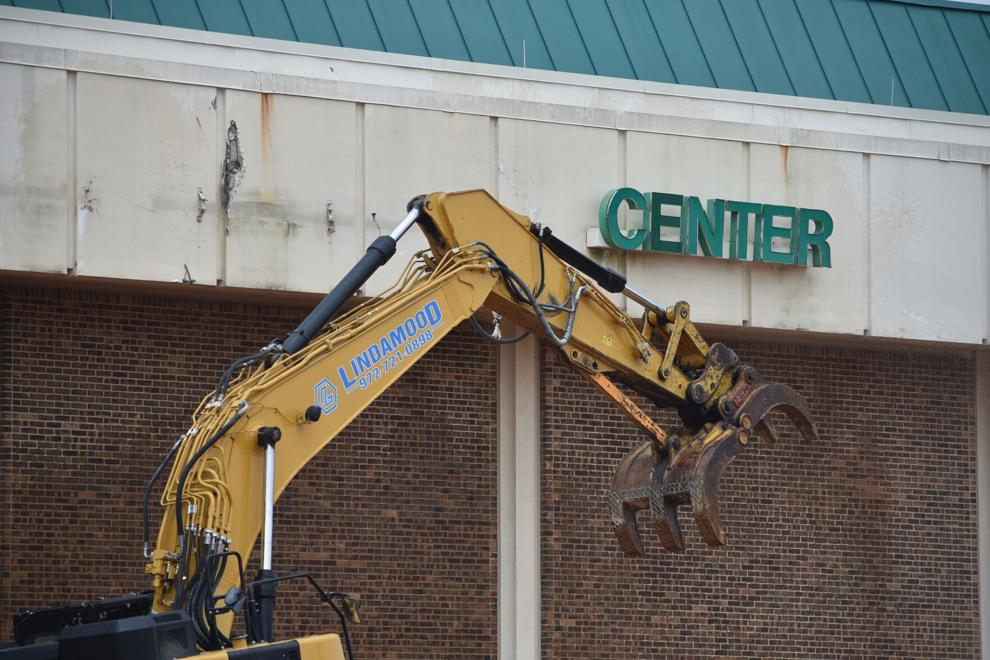 COMPLEX IN THE WORKS: The walls of Harvey Convention Center came down in August as crowds gathered with anticipation to see roughly five years of plans come to fruition to construct a new convention center for the city of Tyler. The demolition is one of the first steps in constructing the new Tyler Rose Complex, a roughly $28 million project with a master plan that began in 2016. Plans for the complex were unveiled in 2019.
Tyler Mayor Don Warren called it "a plan that I think we're all going to be very proud of."
The new conference center will have over 60,000 square feet of meeting space and be built toward the middle of the complex, south of Harvey Convention Center's current location. A 3.3-acre park and event lawn is planned for the complex's front to serve as an inviting entrance. The complex's area includes Harvey Convention Center, the Rose Garden Center, East Texas State Fairgrounds, the old Mayfair building and the surrounding areas. Some of the amenities include a unified campus design, Wi-Fi, electrical and food truck connections at the park, a shaded tree grove park and a porch connection from the new conference center to the Tyler Rose Museum building. There will also be a rose medallion design at the center of the park for events, branding and photos.
The complex is expected to be completed for the Texas Rose Festival season in October 2022, barring delays.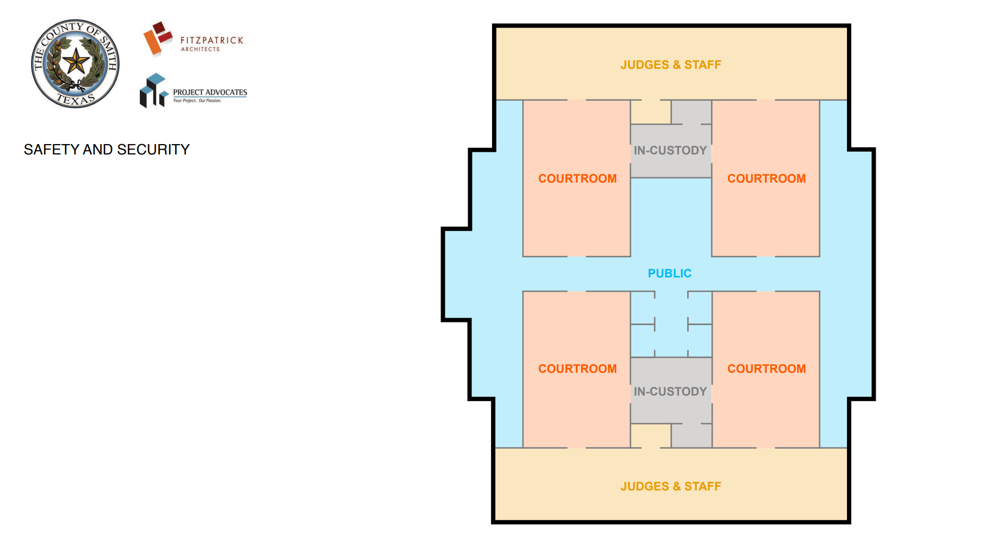 COURTHOUSE COMING: For more than 20 years, studies have shown Smith County is in need of a new courthouse and in 2021, plans began to lay out a future to replace the current courthouse. Built in 1955, the current building intended to hold two courtrooms now holds eight and is almost full and poses safety concerns.
Following the most recent facility study, steps have been made to get a new courthouse, such as working with Fitzpatrick Architects to make a plan, holding workshops and soliciting public feedback. Interior and exterior plans have been thoughtfully designed to pay tribute to the historical courthouse and have plenty of room for future growth, something impossible with the current structure.
COVID-19 hit during the planning, preventing a bond referendum for the courthouse to be on the November 2020 ballot, Moran said.
In the interior design plan, each floor is about 35,000 square feet and has four courtrooms, all meeting the industry standard size of 2,300 square feet. There will be a total of 12 courtrooms, leaving three for future growth. The first and second floors will be public with a central jury room, law library and the county and district clerks. The sixth floor will include the district attorney's office, and the seventh floor will have extra space for growth.
Many exterior elements were designed to pay tribute to the historical courthouse such as the dome, columns, rose medallions, the stone work and more.
The current proposal is for the courthouse to be built on the east side of the square, between the courthouse annex and the Smith County Jail.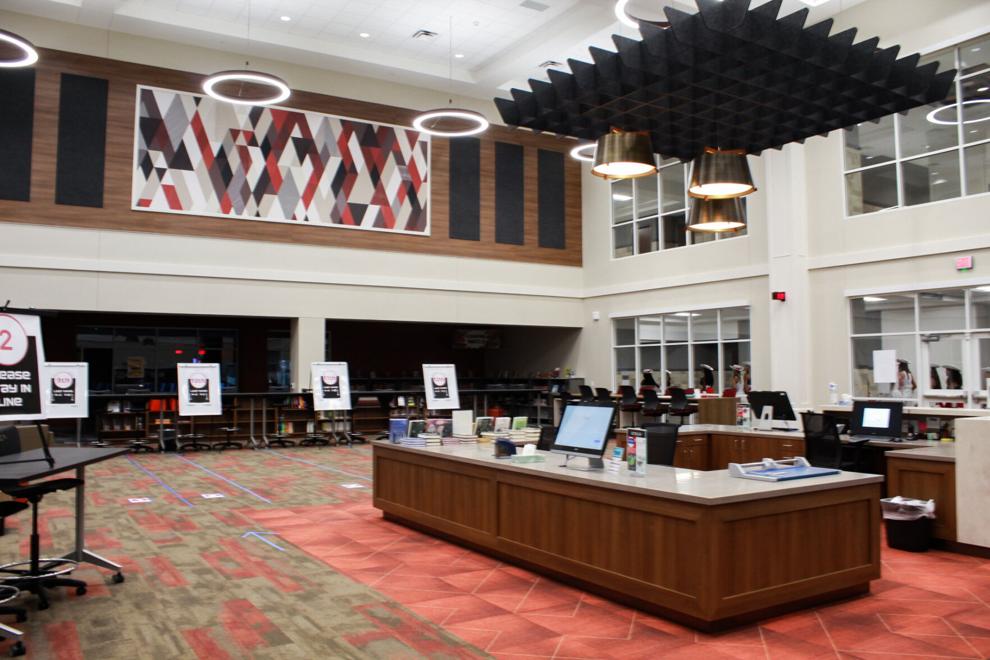 RENOVATIONS UNVEILED: Two of Tyler's high schools saw major renovations unveiled in 2021.
Tyler High School saw "every square foot" of its property redone completely after five years of work. Tyler Legacy High School's decades-old facility also saw state-of-the-art improvements after four years of extensive renovations and additions.
Some renovations to the campuses include over 523,000 square feet, more than 100 combined classrooms and labs, a 75-inch interactive flat panel in each room, 250-person capacity band halls, art studios and classrooms with kiln and matting rooms, 1,000-seat and 750-seat capacity theaters respectively, fabrication labs for electrical, manufacturing and industrial students, Army JROTC areas, culinary arts and family consumer science areas, indoor athletic complex with a turf field, new gym with 400-seat capacity, 21st-century classroom spaces and technology, new and renovated athletic venues, core media center, lecture hall with 90-seat capacity and a renovated cafeteria with expanded seating and expanded kitchen space.
The transformation was made possible thanks to an approved bond package in 2017.
MEDICAL SCHOOL IN THE MAKING: Although plans for a new medical school in Tyler were first announced in 2020, COVID-19 got in the way. In 2021, those plans started to become a reality.
The Texas Legislature in May gave its approval for a new medical school after lawmakers approved authorizing the Health Science Center at UT Tyler to put resources toward getting accreditation for a doctor of medicine program. The medical school will be the seventh in the UT System and the first in Northeast Texas.
In February 2020, the East Texas Medical Center Foundation gave the single largest contribution ever made in the region at $80 million to help with planning and operational costs. Since then, UT officials have worked with the Texas Higher Education Coordinating Board, the Texas Legislature and other licensing and accrediting agencies to make the medical school a reality. UT Tyler is working to complete the lengthy accreditation process and hopes to have the medical school operational by June 2023.
In November, Tyler-based R.W. Fair Foundation also donated $4 million to cover four-year scholarships for all students. Dr. Brigham Willis was named the first dean of UT Tyler's new school of medicine.
Crime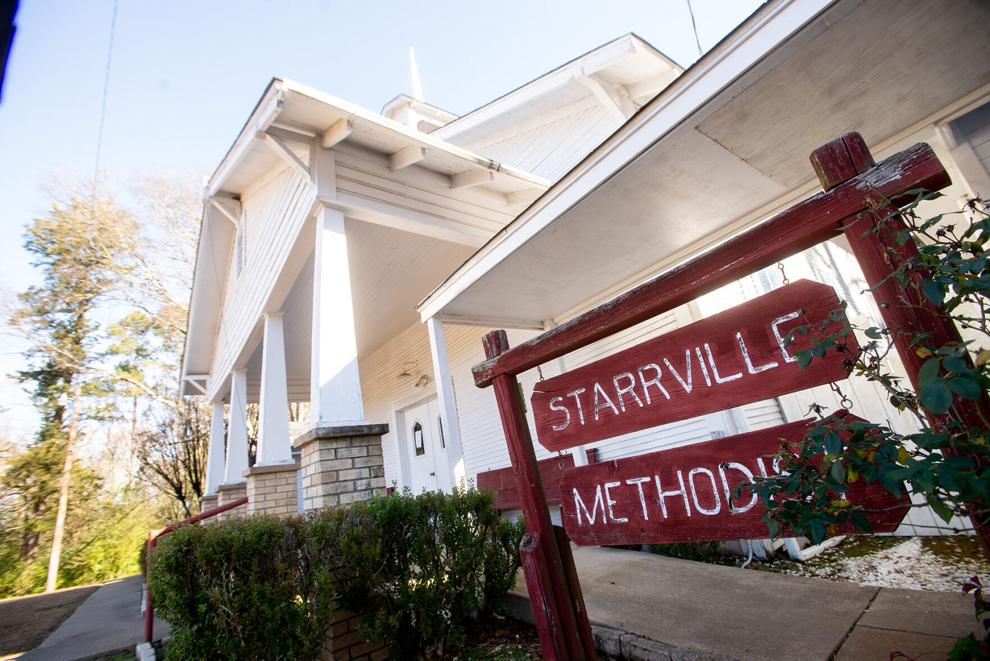 PASTOR KILLED: Just as 2021 began, a Winona church pastor on Jan. 3 was fatally shot by his own gun, which had been wrestled away from him by a suspect who hid from police inside the Starrville Methodist Church overnight.
Mytrez Deunte Woolen, 22, of Marshall, is charged with capital murder in connection with the shooting death Pastor Mark McWilliams. Woolen also is accused of injuring two others.
According to the Smith County Sheriff's Office, Woolen was hiding in the church bathroom from police following a pursuit on Jan. 2. Before the church's service, McWilliams, his wife Rosemary and another man, Harris Victor Little, opened the bathroom door the morning of Jan. 3 to find Woolen with a church bank bag. When McWilliams opened the door, he took out his handgun while telling Woolen to leave the church, according to the arrest affidavit.
Smith County Sheriff Larry Smith said McWilliams used his firearm to make Woolen get down on the floor, but the pastor got distracted with his wife. Woolen lunged toward McWilliams, took his gun and shot the pastor, Smith said. McWilliams died of his injuries before police arrived on the scene.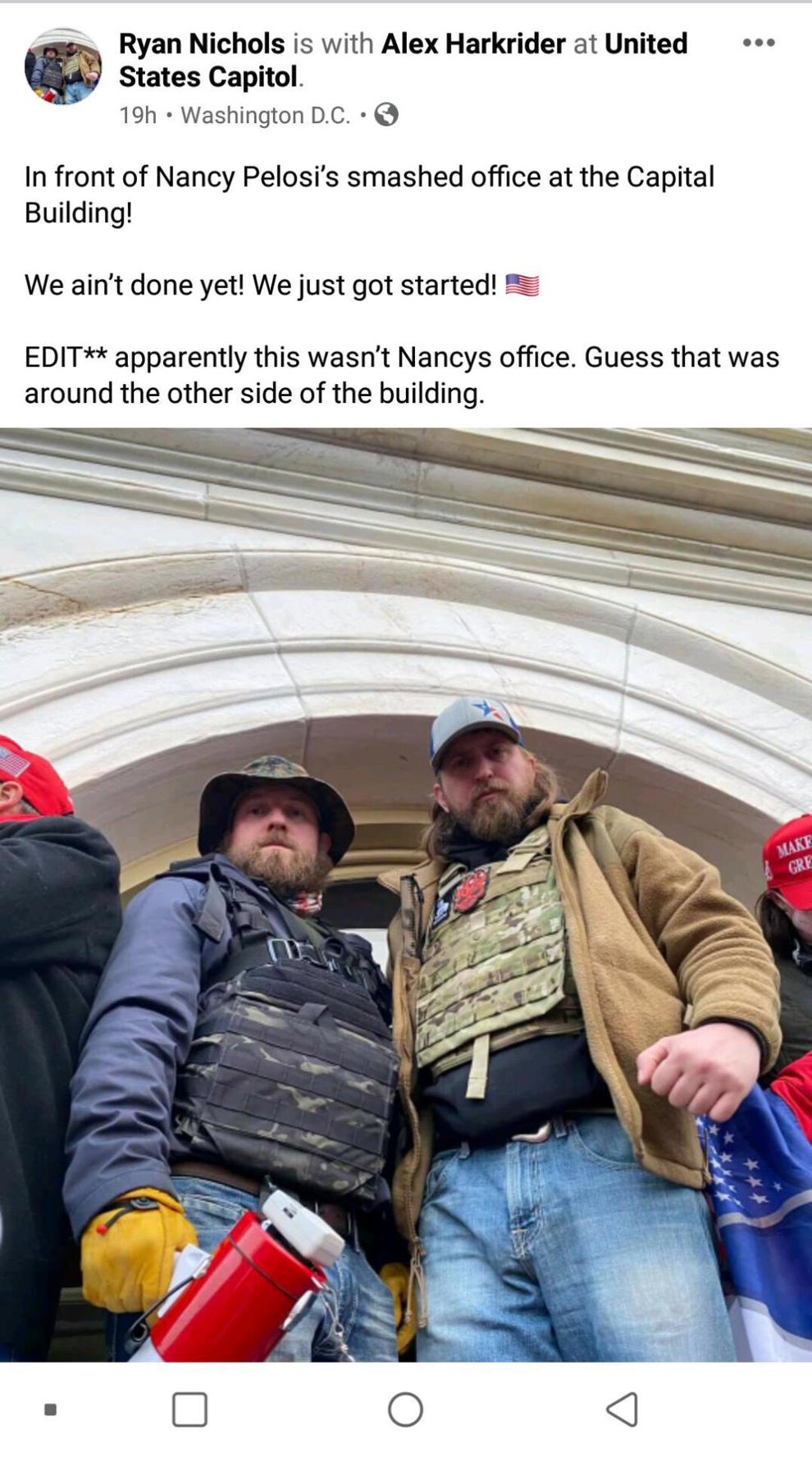 EAST TEXANS ARRESTED IN RIOT: The Jan. 6 riot at the U.S. Capitol reverberated halfway across the country as two men from Longview and Carthage were arrested in the following days.
Ryan Taylor Nichols, 31, who is held in a Washington, D.C., jail awaiting trial, faces five felony and three misdemeanor charges connected to the riot, according to court documents. Likewise, 34-year-old Alex Kirk Harkrider of Carthage faces similar charges. Harkrider is under house arrest pending his trial.
FOUR-DAY MANHUNT: Countless hours were spent by law enforcement agencies as they searched for a man on the loose in the Lindale area in March.
After four days of running from the police, Samuel Salas walked out of a house exhausted. Salas, 34, of Lindale, allegedly shot a woman in the face, attempted a home invasion the next day and was on the run the following day — all while posting comments on Facebook.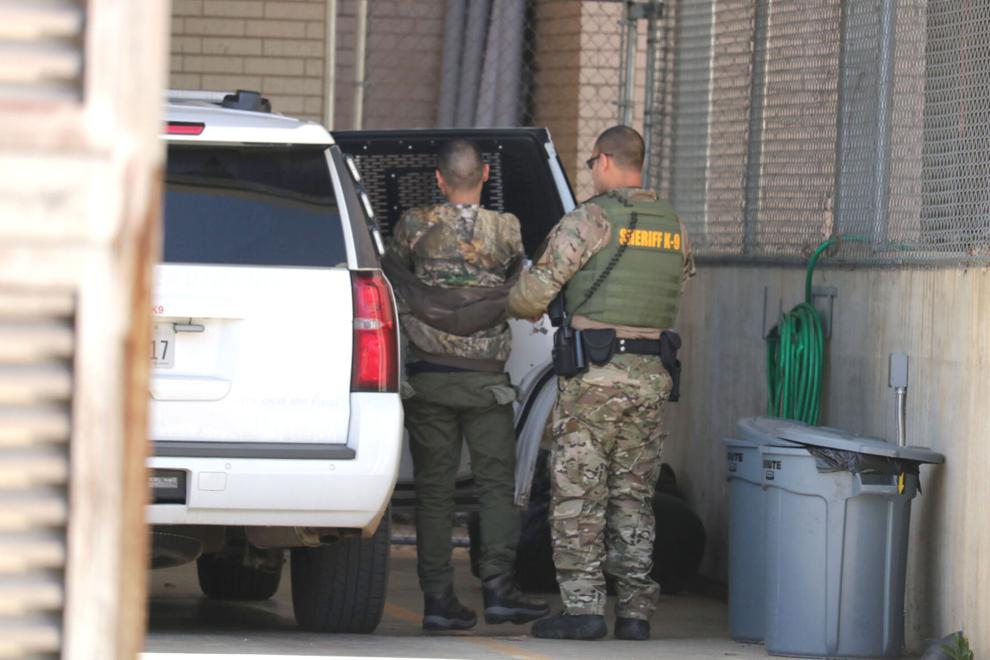 The dynamics of the case caused it to gain attention on social media and throughout East Texas before Salas was taken into custody at a home just outside Mineola about 15 miles from where the shooting took place.
The Smith County Sheriff's Office was thankful for the multi-agency efforts during the extensive manhunt and for the citizens of Smith County and local media for their part in the case.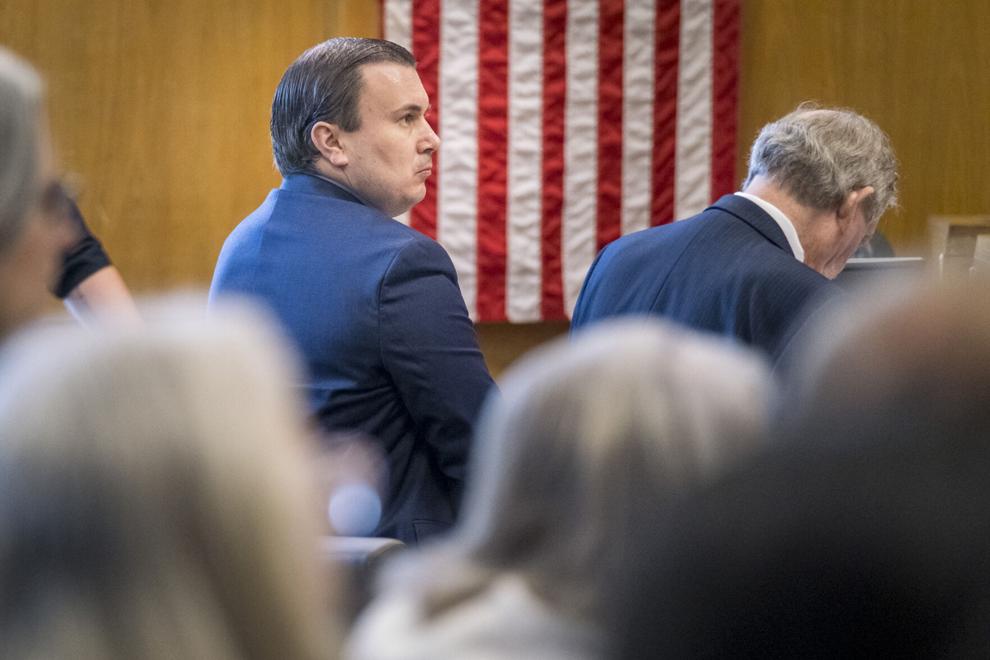 NURSE ON DEATH ROW: William George Davis, a former Tyler nurse, in October was convicted of capital murder and sentenced to death for killing four patients.
Davis, 37, of Hallsville, was given the death penalty Oct. 27 for injecting air into patients' arterial systems while he was a nurse at Christus Trinity Mother Frances Louis and Peaches Owen Heart Hospital in Tyler, causing the deaths of patients John Lafferty, Ronald Clark, Christopher Greenaway and Joseph Kalina.
His trial, including the guilt or innocence phase and sentencing, lasted 19 days in the 114th District Court with many hours of testimony from nurses, hospital leadership, police interviews, security videos, and victims and their families.
For the punishment phase, Smith County District Attorney Jacob Putman and other prosecutors told jurors Davis' victims totaled 12, including seven who died and five he attempted to kill.
During sentencing, Davis was accused of causing the deaths of Perry Frank and James Blanks due to the injection of air into their venous systems along with James Sanders by intentional insulin injection. The prosecution presented evidence that Davis caused significant brain damage for Gary Parker, Pamela Henderson, Rickie Glenn, James Wages and Jesus Serrano by injecting air in their arterial systems.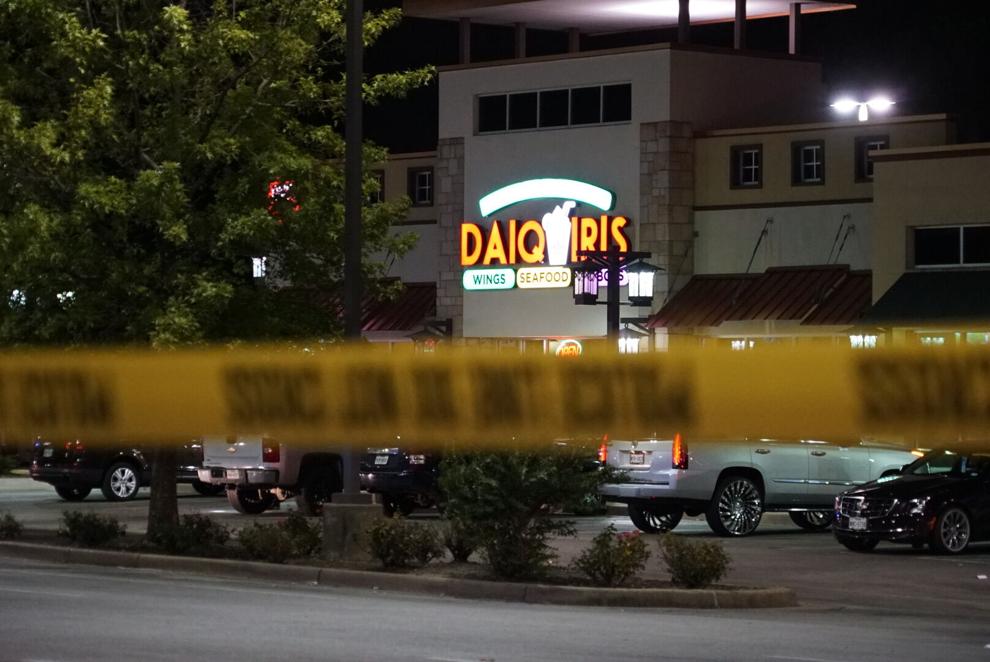 WOMAN KILLED AT DAIQUIRI SHOP: Two Jacksonville men are accused of being involved in a fatal shooting at a Tyler daiquiri shop in June.
Jaderick Willis, 21, was indicted on a murder charge in connection with the June 25 death of Tylsha Brown, 46, of Katy. Dycorrian Wayne Lofton, 22, was indicted on an aggravated assault with a deadly weapon charge on Sept. 9 in the 241st District Court.
The shooting began when a fight broke out in the parking lot of New Orleans Flavors Daiquiris in Tyler. Brown, who was celebrating her birthday, was shot and killed while inside the restaurant. Jalen Cavitt, 20, of Alabama, was injured as a result of the shooting but was later released from the hospital.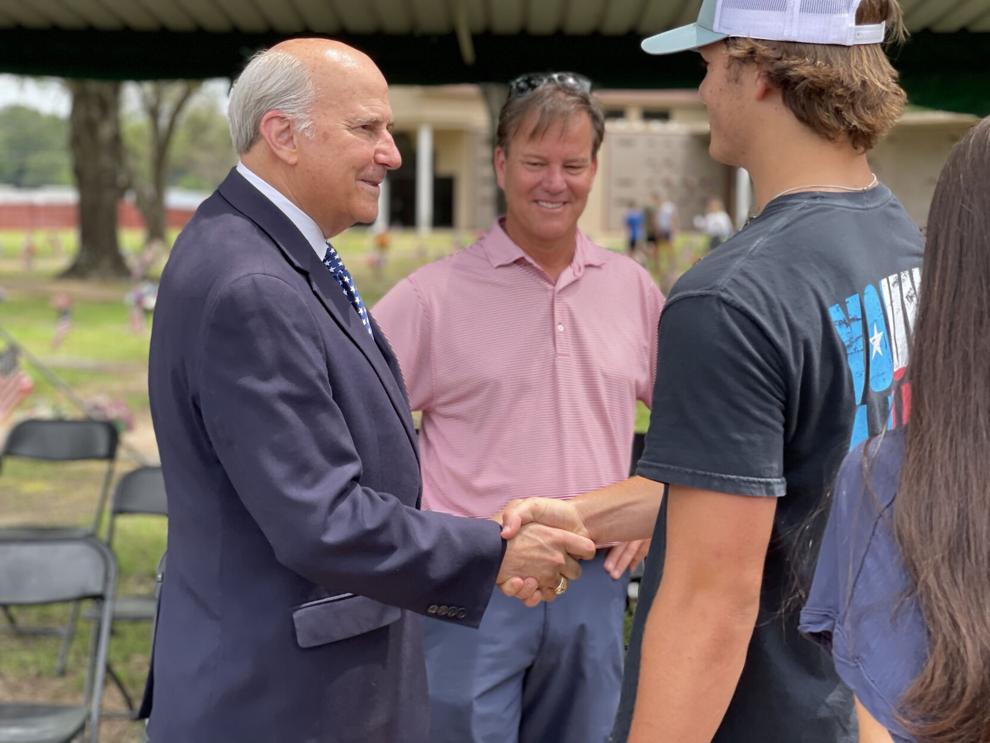 Lofton was originally arrested by the Tyler Police Department on a murder charge; however, he has only been indicted for an assault charge.
ALSO OF NOTE: U.S. Rep. Louie Gohmert (R-Tyler) officially announced in November he will seek to leave his Congress seat and challenge incumbent Ken Paxton in the March Republican primary. If elected, Gohmert said he will start "boldly protecting" Texans' rights on Day 1.
Recent Stories You Might Have Missed