2 hr 40 min ago
Bipartisan group of US senators push for details on cyber threat readiness
From CNN's Eva McKend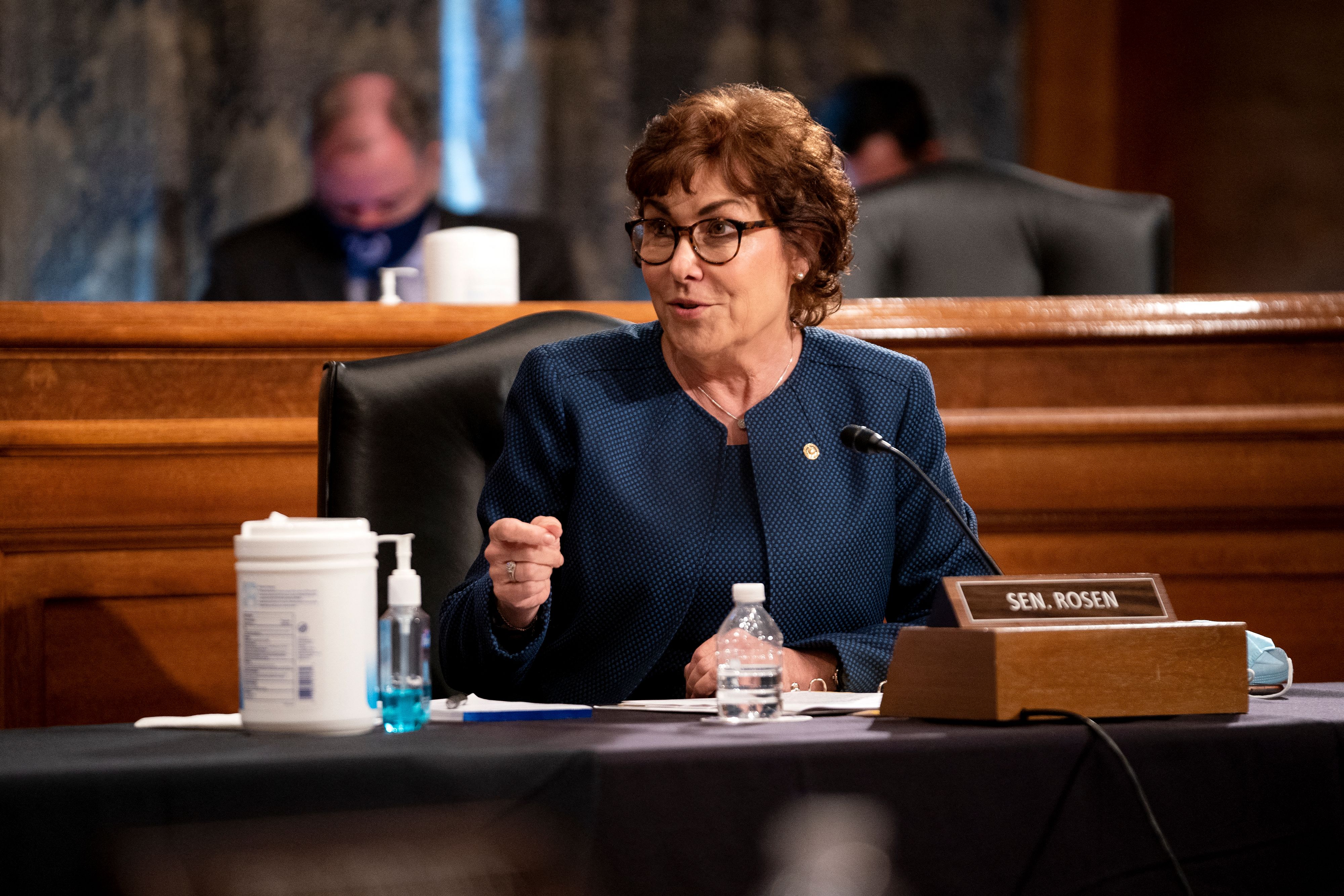 A bipartisan group of Senators are voicing concern about the potential of widespread Russian cyber-attacks in the United States as retribution for the crippling sanctions America is imposing on Russia.
In a letter sent to Department of Homeland Security (DHS) Secretary Alejandro Mayorkas Sunday evening, 22 Senators raise questions about America's readiness for Russian cyber and disinformation threats.
Some background: Russian government-linked hackers have a long track record of infiltrating US government agencies and probing US critical infrastructure. 
A 2020 cyber-espionage campaign the Biden administration blamed on Russia's SVR intelligence agencies exploited SolarWinds software to breach several government agencies. Russian-speaking ransomware groups have also disrupted US critical infrastructure, most notably last year in the days-long shutdown of Colonial Pipeline, a major fuel transporter for the East Coast.
"Given Russia's history of disruptive cyber and disinformation activities, we are concerned that the United States may be targeted in retaliation for actions taken to impose costs on Russia for its invasion of Ukraine," write the Senators, led by Nevada Democrat Jacky Rosen and South Dakota Republican Mike Rounds.
They are requesting a briefing from Mayorkas on what the Cybersecurity and Infrastructure Security Agency (CISA) is doing to proactively defend against Russian state-sponsored threats and what particular sectors might be targeted. The senators also want to know what the strategy is if critical infrastructure is in fact breached.
For months, CISA, the White House and agencies like the Treasury Department have held briefings with key sectors like banking and energy on Russian cyber capabilities and the possibility for retaliation in cyberspace. 
CISA's website says there are no specific or credible cyber threats to the US at this time.
In February, President Biden designated DHS as the lead federal agency to coordinate domestic preparedness and response efforts related to the Russia-Ukraine crisis.
2 hr 40 min ago
Ukraine star Andriy Yarmolenko moved to tears after scoring in English Premier League
From CNN's Matias Grez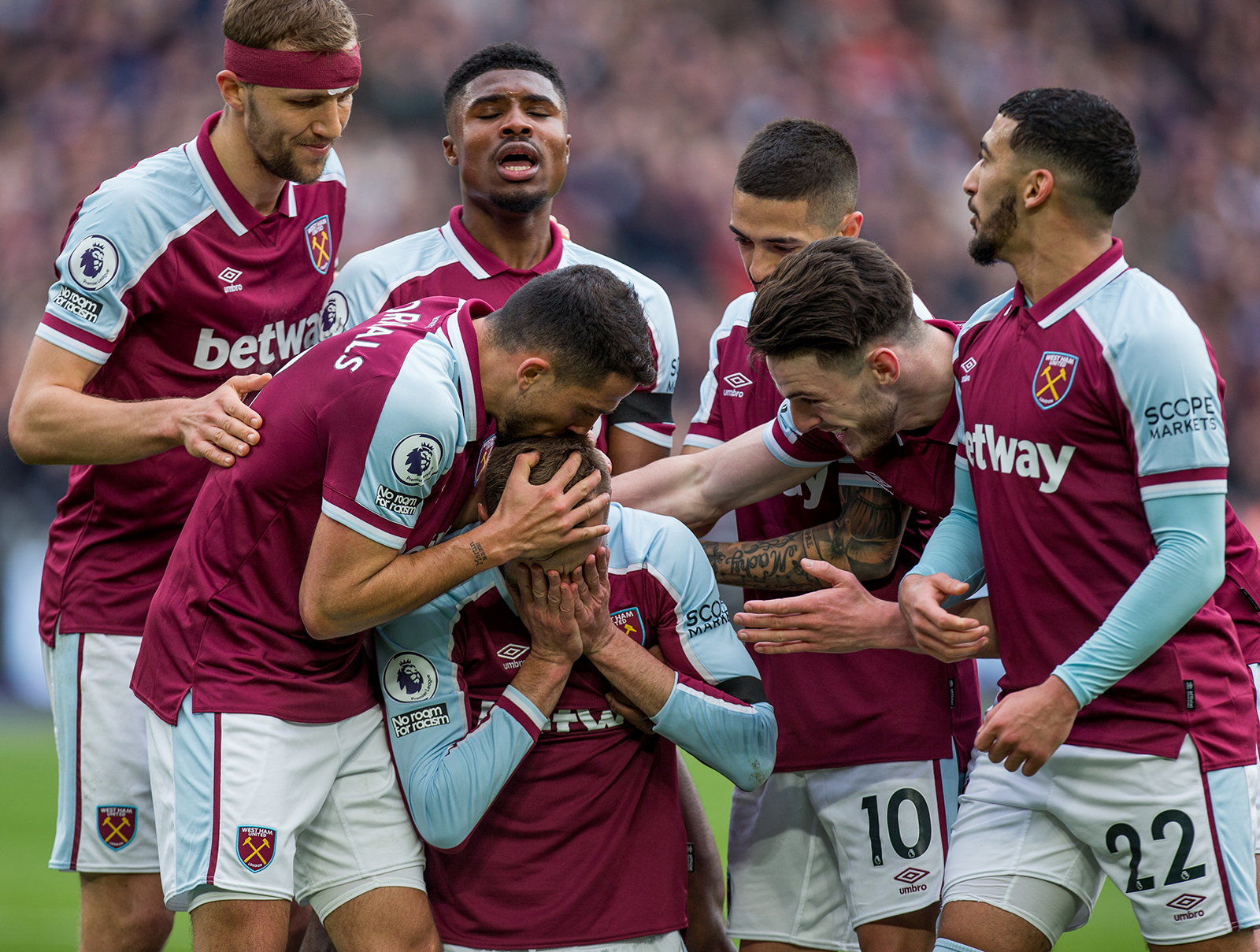 West Ham and Ukraine star Andriy Yarmolenko was overcome with emotion after scoring the opening goal in his side's 2-1 win over Aston Villa in the English Premier League on Sunday.
The forward hadn't featured for West Ham for more than a month and told Sky Sports after the game that it was "impossible" to even train with the team in the days after Russia began its invasion of his home country.
"I was just thinking about my family and my people," Yarmolenko told Sky Sports after Sunday's match. "I just tried to give everything on the pitch."
"It was so emotional for me because of the situation in my country," he added.
"It's so difficult for me right now in this moment thinking about football because, every day, the Russian army is killing Ukrainian people."
The 32-year-old was greeted with applause from both sets of supporters when he came on as a substitute in the second half.
A number of Ukraine flags were visible in the stands during the game, while West Ham memorabilia in Ukrainian colors was being sold outside the stadium before the match.
3 hr 24 min ago
Ukraine puts death toll in Mariupol bombardment at more than 2,500
From CNN's Tim Lister and Julia Kesa
Oleksiy Arestovych, an adviser in Ukrainian President Volodymyr Zelensky's office, says that the Russian bombardment of the southern city of Mariupol has now caused more than 2,500 deaths.
"Our military is succeeding there — yesterday they defeated another attempt at an armored breakthrough in Mariupol, took prisoners of war," he said Monday.
"But for this the Russians are wiping the city out.
"More than 2,500 people have been killed, according to official reports from the city authorities. And this is a catastrophe to which the world has not given a proper assessment," Arestovych added.
CNN cannot independently verify these casualty figures.
Dire situation: Mariupol's city administration confirmed Sunday that a large convoy of humanitarian aid destined for the besieged city had not arrived, and was still stuck in Berdyansk, some 50 miles to the west. Berdyansk is held by Russia forces. A resident of Mariupol also painted a grim picture of the situation in the city.
3 hr 42 min ago
Ukraine says fourth round of talks with Russia will start soon
From Tim Lister and Julia Kesa
The fourth round of talks between Ukraine and Russia is about to get underway, according to Ukraine's lead negotiator.
The session will be held virtually, not in person. The Ukrainian negotiating team is in Kyiv.
The Ukrainian negotiator, Mykhailo Podoliak, posted a short video on Twitter saying:
Negotiations. 4th round. On peace, ceasefire, immediate withdrawal of troops & security guarantees. Hard discussion."
Podoliak added: "Although Russia realizes the nonsense of its aggressive actions, it still has a delusion that 19 days of violence against ?? peaceful cities is the right strategy."
3 hr 43 min ago
Russian embassy denies reported threats to seize Western assets and arrest business leaders
From CNN's Richard Greene
The Russian embassy in the US dismissed as "pure fiction" a report that Western companies operating in Russia who are critical of the government received threats from prosecutors.
"The Wall Street Journal published an article accusing Russian prosecutors of intimidating representatives of the American business community and threatening to nationalize their assets in Russia," the embassy said in a Facebook post Sunday.
"Once again, we urge local media to abandon the vicious practice of spreading fake news."
The statement went on to say that "the decision whether to continue entrepreneurial activity in our country is entirely up to the Americans. As well as the right to ignore the Russophobic hysteria that encourages foreign businesses to suffer huge losses in order to hit Russia."
Some background: The Wall Street Journal had reported that the Russian prosecutor's office issued warnings to seize the assets and arrest heads of Western companies that decided to stop operating in Russia. The Journal labeled its report "exclusive" and did not name sources, citing "people familiar with the matter."
Major international businesses including Coca-Cola and McDonald's have announced plans to suspend business in Russia in light of the invasion of Ukraine and international sanctions.
3 hr 49 min ago
Heavy explosions rock Ukrainian capital
From CNN's Tim Lister in Kyiv
Several heavy explosions reverberated across Kyiv at 11 a.m. local time Monday.
They appear to have been caused by Ukrainian air-defense batteries aiming at either Russian aircraft or cruise missiles.
Several trails of smoke heading into the sky could be seen from central Kyiv.
Residential buildings hit: At least two people died and three were hospitalized after a residential building in a suburb of the capital was hit by shelling Monday morning, Ukraine's emergency services said earlier today.
Fifteen people were rescued and 63 evacuated after a shell hit the ninth floor of a residential building in the Obolon district, a northern suburb of Kyiv.
4 hr 36 min ago
Australia, the Netherlands to sue Russia over MH17
From CNN's Angus Watson in Sydney
Australia and the Netherlands have begun legal action against Russia at the UN's International Civil Aviation Organisation over the downing of Malaysia Airlines Flight 17 in 2014, according to an Australian government statement Monday.
The Malaysia Airlines Amsterdam-Kuala Lumpur flight was shot down in July 2014 by a missile fired by pro-Russian rebels in Ukraine. All 298 people aboard were killed.
"The Russian Federation's refusal to take responsibility for its role in the downing of Flight MH17 is unacceptable and the Australian Government has always said that it will not exclude any legal options in our pursuit of justice," the statement issued by Prime Minister Scott Morrison, Foreign Minister Marise Payne and Attorney General Michaelia Cash reads.  
"In October 2020, Russia unilaterally withdrew from negotiations with Australia and the Netherlands regarding the downing of Flight MH17, and refused to return to the negotiating table despite repeated requests by Australia and the Netherlands."
The two countries will argue that Russia supplied the separatists with the missile system used in the attack then took it back afterward. They say "the missile could only have been fired by the trained Russian crew of the Buk-TELAR, or at least by someone acting under their instruction, direction or control."
3 hr 54 min ago
Two killed, three wounded as Russian shelling hits Kyiv residential building 
From CNN's Tim Lister and Alex Stambaugh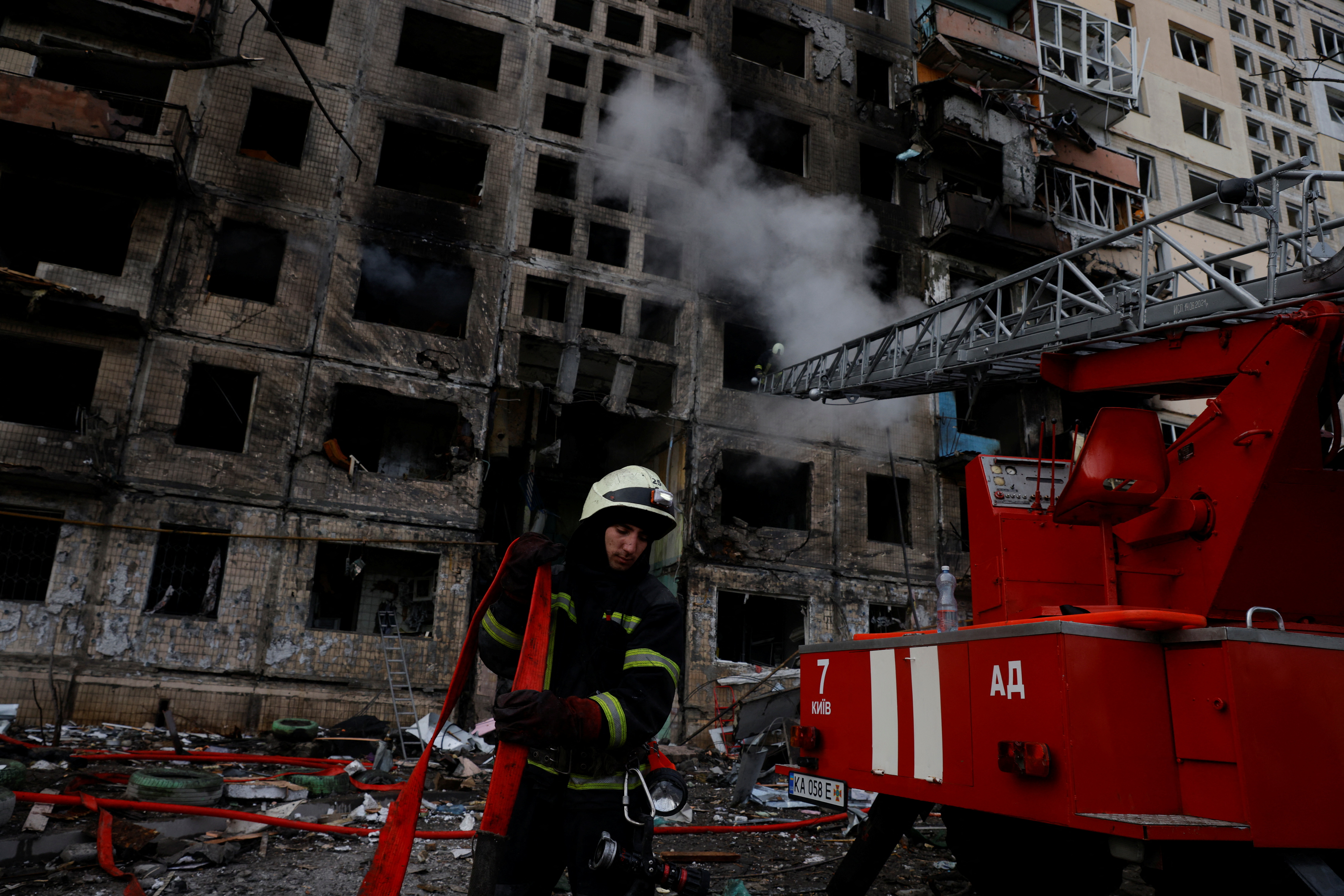 At least two people have died and three were hospitalized after a residential building in a northern suburb of Kyiv was hit by shelling Monday morning, Ukraine's emergency services said. 
Fifteen people were rescued and 63 evacuated after a shell hit the ninth floor of a residential building in the Obolon district.
The fire was extinguished around 7:58 a.m. local time.
Search operations continue. 
5 hr 51 min ago
Strategic land corridor established between Crimea and Donbas, Russian state media claims
From CNN's Alex Stambaugh and Yulia Sevchenko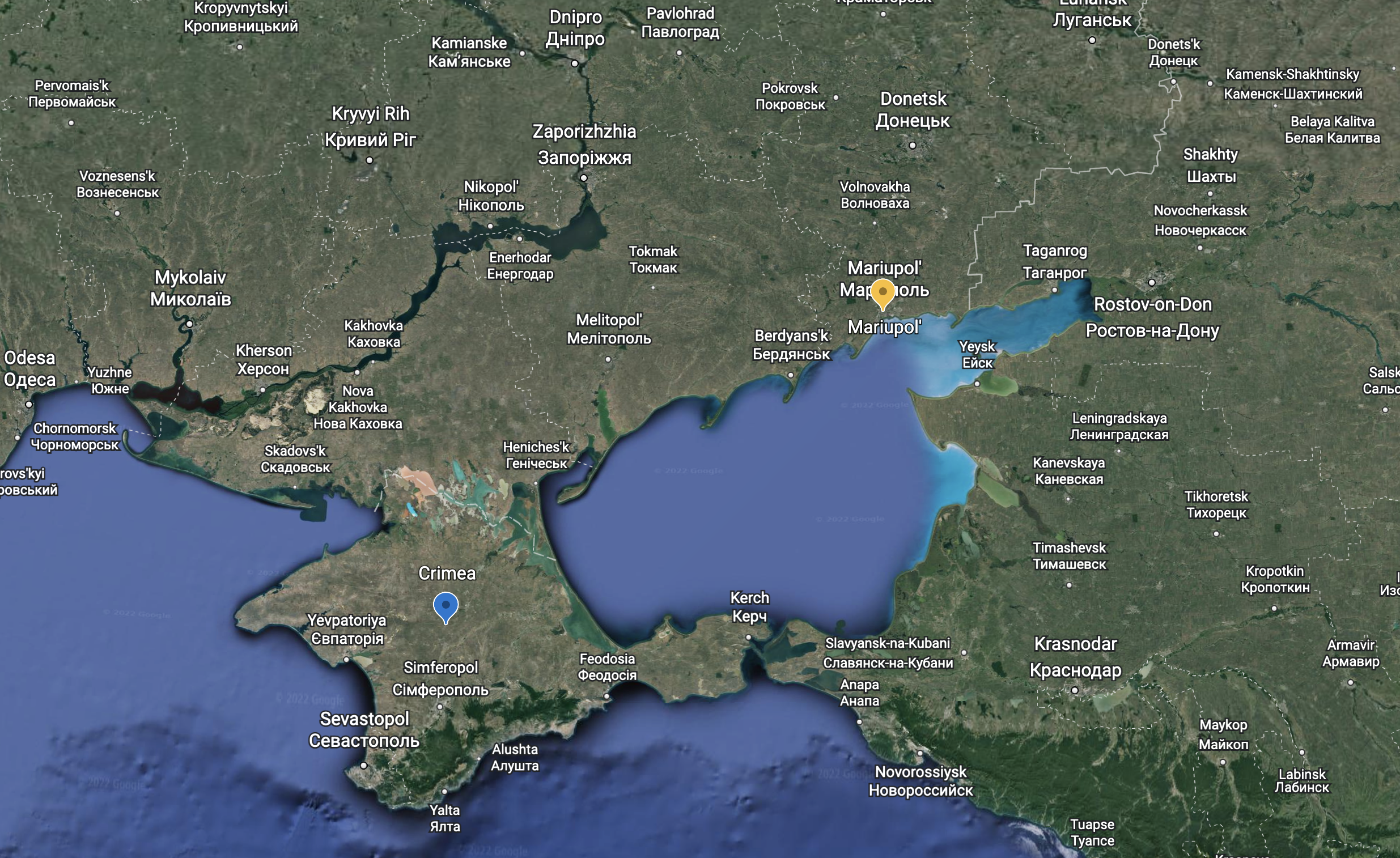 A land corridor has been established between Crimea and Donbas, according to Russian state news agency RIA Novosti.
In its report, the news agency cited the Vice-Premier of Crimea Georgiy Muradov, who is the Permanent Representative of the Republic of Crimea under the President of Russia. 
CNN has not been able to independently verify the Russian state media report. 
According to RIA, the corridor provides a strategic route connecting Crimea to Mariupol, which is currently surrounded by Russian and Russian-backed separatist troops. 
The land corridor would allow troops in Crimea to join forces with Russian-backed rebels in the self-proclaimed Donetsk People's Republic (DPR), as well as giving Russian-backed forces access to key port cities along the Sea of Azov. 
The RIA report also called it an "important route" for connecting Crimea to the steel-making capital Mariupol and the industrial Donbas region.