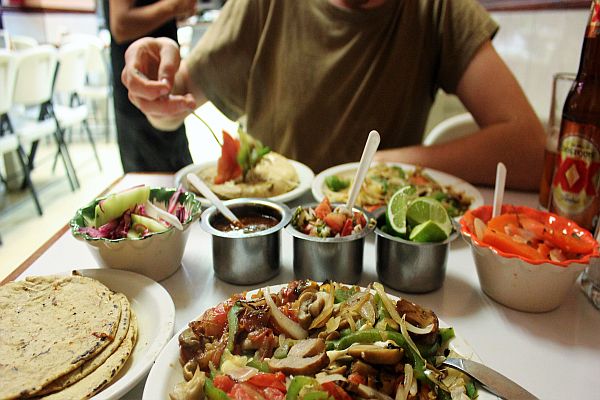 Indians are quintessential food enthusiasts and cuisine plays a key role especially when travelling. For vegetarians, this is even more of a deciding factor. Thomas Cook (India) Limited, an omnichannel travel services company and its Group Company, SOTC Travel, having identified a strong and growing opportunity in India's vegetarian -segment, have introduced a range of special vegetarian tours that combine the best of cuisine and cultural experiences to a range of favorite summer locales.
Thomas Cook and SOTC's consumer survey indicates significant potential: With over 85% respondents keen to travel for the upcoming summer vacation, more than 60% prefer vegetarian meals on tour. To leverage this opportunity, the companies have curated distinctive vegetarian tours that celebrate local delicacies like Kashmir's signature Kashmiri saag, Nadru Yakhni, lotus stem curry, Himachal's Babru, black gram stuffed bread and Aktori – a traditional pahadi sweet; Ladakh's Thukpa, Tingmo, Tibetan steamed buns, Sikkim's Khapse, a Sherpa biscuit bamboo shoot curry; Darjeeling's phambi, a popular street snack; and Sri Lanka's kottu roti, Wambatu moju , eggplant pickle, polos, green jackfruit curry, and more.
Additionally, the Companies have incorporated exciting local and outdoor experiences to offer a holistic holiday experience. This includes a ride atop the Gondola ride at Gulmarg and ATV quad bikes in Ladakh, Shikara ride at Dal Lake in Kashmir and a boat ride at Lake Gregory in Sri Lanka. Adventure lovers can experience white water rafting at Kitulgala in Sri Lanka, and wildlife enthusiasts can visit the Madu River Safari, the Pinnawala Elephant Orphanage and the Turtle Hatchery and Farm in Sri Lanka. To add an element of fun and make the holiday experience unforgettable, the itineraries also include garba night, gala night and evening bonfire at select destinations.
To strengthen customer confidence in travel, Thomas Cook and SOTC's 'TravShield' takes precautions like vaccinated staff and co-passengers among others. It also builds on the 'Assured' travel safety protocols – developed in association with Apollo Clinics.
Rajeev Kale, President and Country Head, Holidays, MICE, Visa, Thomas Cook (India) Limited said, "Indians love their food! And for vegetarians, vegetarian food especially during travel is critical. The significant and growing number of Indians preferring vegetarian food, offers us a strong opportunity and therefore we have designed exclusive vegetarian tours that incorporate the best of local specialties that are unique to the region. For example, we have incorporated much sought after delicacies like Kashmir's Kahwa, Nadru Yakhni; Himachal's Madra and Babru, Sri Lanka's Kottu roti, Wambatu moju, etc. We have also included engaging and fun elements like outdoor, adventure and handpicked local experiences to make it a truly memorable holiday."
Daniel D'souza, President and Country Head, SOTC Travel said, "Our data indicates a significant shift in food preferences. Indians are switching to vegetarianism, not just for religious but also for health purposes. Keeping this in mind, our special vegetarian tours are designed to offer the best of local flavors to food lovers. To ensure added comfort and reassurance, all our tours are accompanied by our expert tour managers. Based on customer demand, our vegetarian tours offer favorite summer destinations like Kashmir, Himachal Pradesh, Sikkim, Darjeeling, Solang, Manali, Ladakh and Sri Lanka coupled with traveler-secret menus, exciting local experiences and fun activities like garba nights and bonfires to keep our customers delighted."