Latest – Spanish tennis legend Rafa Nadal has suffered a stress fracture in his rib and will be out for up to six weeks.
Photo: PHOTOSPORT
Nadal, the winner of a record 21 Grand Slam singles titles, complained of a chest issue during his run to the final of the ATP 1000 event in Indian Wells, California last week.
Upon his arrival in Spain today, Nadal visited his medical team in Barcelona for tests which revealed "a stress fracture of the third left costal arch".
"This is not good news and I did not expect this," Nadal said in a statement sent by his team.
"I'm disappointed and sad because after a good start to the season I was coming to a very important part of the year with very good feelings and good results.
Nadal's injury occurred during his three-set semi-final victory over teenaged compatriot Carlos Alcaraz but he still played the final in which he went down to American Taylor Fritz – his first loss in the season after 20 consecutive wins.
His doctor said that the 35-year-old will be out of action for "four to six weeks", ruling him out of next month's Monte Carlo Masters and putting doubts over his participation in the ATP 1000 events in Madrid and Rome in May.
The French Open, the year's second major at Roland Garros where Nadal has won a record 13 titles, is scheduled to start from May 22.
-Reuters
Sir Mark Todd to face hearing
Sir Mark Todd will face a disciplinary hearing in Britain this week after a video on social media showed him hitting a horse with a branch.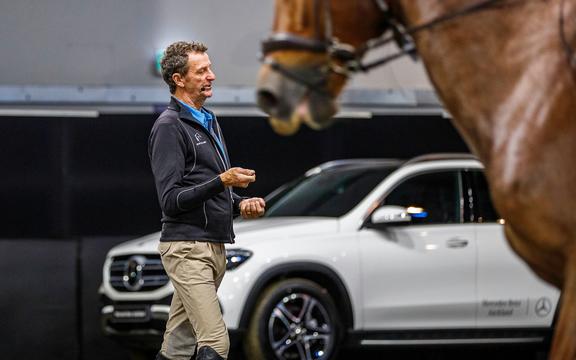 Photo: PHOTOSPORT
The former Olympic equestrian champion turned racehorse trainer was given an interim suspension last month.
The 65-year-old New Zealander has apologised for his actions.
An independent panel of the British Horseracing Authority will consider whether his conduct was prejudicial to racing's reputation.
Todd, who trains in Wiltshire, is accused of striking a horse multiple times with a tree branch on 29 August, 2020.
The video shows Todd hitting the horse while attempting to coax it towards the water jump in a cross-country schooling session.
He is unable to race horses while the interim suspension is in place.
Todd won individual eventing golds at the Los Angeles Olympics in 1984 and Seoul in 1988 – and earned a knighthood for his equestrian achievements in 2013.
He became a racehorse trainer in 2019 after retiring from three-day eventing.
-BBC
All even in Lahore
Abdullah Shafique and Azhar Ali combined in an unbroken stand of 70 to launch Pakistan's solid response to Australia's first innings total of 391 in the deciding third and final test in Lahore.
Opener Shafique was unbeaten on 45 with number three Azhar 30 not out as the hosts reached 90-1 at the close of the second day's play, trailing Australia by 301.
The 22-year-old Shafique and the experienced Azhar, playing his 94th test but the first in his home city of Lahore, came together after the early loss of opener Imam-ul-Haq and showed lot of patience to keep the probing Australian bowlers at bay.
The touring side posted a healthy total, helped by resolute half-centuries from Cameron Green and Alex Carey.
All-rounder Green scored 79 and wicketkeeper Carey made 67 before Australia were all out at the stroke of the tea interval after opting to bat at the Gaddafi Stadium.
Fast bowlers Naseem Shah and Shaheen Shah Afridi finished with four wickets apiece for the hosts with a brilliant display of reverse-swing bowling on a pitch offering variable bounce.
The first two tests of the series — the first between the sides in Pakistan since 1998 — were drawn.
-Reuters
Saudi Arabia wants MotoGP
Saudi Arabia wants to add MotoGP to the list of world championship motorsport events it already hosts, the country's sports minister Prince Abdulaziz Bin Turki al Faisal said.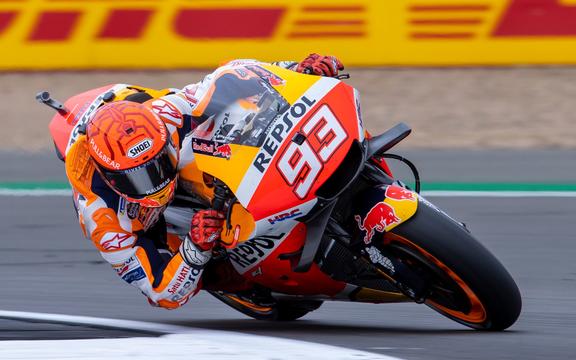 Marc Marquez Photo: PHOTOSPORT
Speaking ahead of this weekend's Saudi Formula One Grand Prix in Jeddah, he said the kingdom was already the home of motorsport in the region with all-electric Formula E championship and Dakar Rally as well as Extreme E.
"We now host three FIA World Championship events and are looking at more in the future," he said.
MotoGP has raced in Qatar since 2004 and that floodlit night grand prix race is currently the only Middle Eastern round on the calendar.
Meanwhile six-time champion Marc Marquez is suffering from another episode of double vision following his crash in the warm-up session in Indonesia last weekend, putting the Honda rider in doubt for this weekend also.
-Reuters
Teams want FA Cup match moved
England's Football Association says it will work with Liverpool and Manchester City to help their fans attend next month's FA Cup semi-final at Wembley amid complaints about a lack of train services that weekend.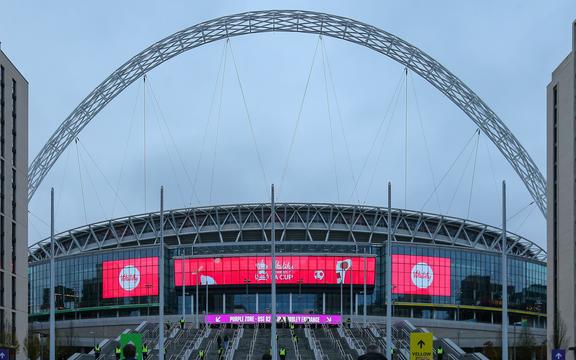 Wembley Photo: PHOTOSPORT
Liverpool supporters group 'Spirit of Shankly' and City's 'We are 1894' said in a joint statement that the match would be difficult for fans to attend as engineering work scheduled for April 16-17 means there will be no direct trains to London from Manchester and Merseyside.
"More than 64,000 travelling supporters will be forced on to the roads, which will already be overburdened with bank holiday traffic," the supporters groups said.
"For the other semi between Chelsea and Crystal Palace, Wembley makes sense. For Liverpool and City it makes no sense."
The FA said in a statement released to British media that it would meet Liverpool and City to discuss match arrangements and announce further details in due course.
The supporters groups called for the match to be moved.
-Reuters
Weightlifter banned, stripped of medal
Kazakh weightlifter Nijat Rahimov, who won gold in the 77kg class at the 2016 Rio Olympics, has been banned from the sport for eight years for a doping offence and will be stripped of his medal.
Rahimov, 28, was found guilty of four urine substitutions, which amounts to the "Use of a Prohibited Method" under International Weightlifting Federation's anti-doping rules.
Rahimov, who also won gold at the world championships in 2015, was previously banned for two years in June 2013 after testing positive for anabolic steroids.
-Reuters